Mokbar is a Korean eatery serving ramen, rice bowls and handmade dumplings, as well as a diverse selection of small plates inspired by Korean street foods.
Chef-Owner Esther Choi grew up cooking traditional Korean food with her native Korean grandmother as her greatest inspiration. For Esther, "Food is the ambassador of a culture. It expresses all the elements that define a country – its history, social customs, language, geography and art traditions. It is something passed from generation to generation."
Esther truly believes in the simplicity of unpretentious dining, yet with complex and perfectly executed traditional Korean flavors. She serves her cooking with humility, demonstrating her commitment to the authenticity of her Korean heritage. Her mission is to broaden New Yorkers' understanding and appreciation of Korean culture through her food.
Mokbar is not only owned by a strong female chef, but is also operated by an all-female management team! Mokbar has two Manhattan locations in the Meatpacking District's Chelsea Market and The Hugh in Midtown, as well as a Brooklyn outpost near the Barclay Center.
Featured Dish provided by Chef Esther Choi
on May 10th, 2022:

Pulled Pork Bibimbap with
Seasonal Vegetables (Beansprouts, Spinach, Pickled Daikon, Cucumber, Shiitake Mushrooms, Daikon Kimchi), Scallions, Nori, Housemade Gochujang Sauce
Mokbar
601 Lexington Ave, New York, NY 10022
75 9th Ave, New York, NY 10011
212 Flatbush Ave, Brooklyn, NY 11217
Follow Mokbar: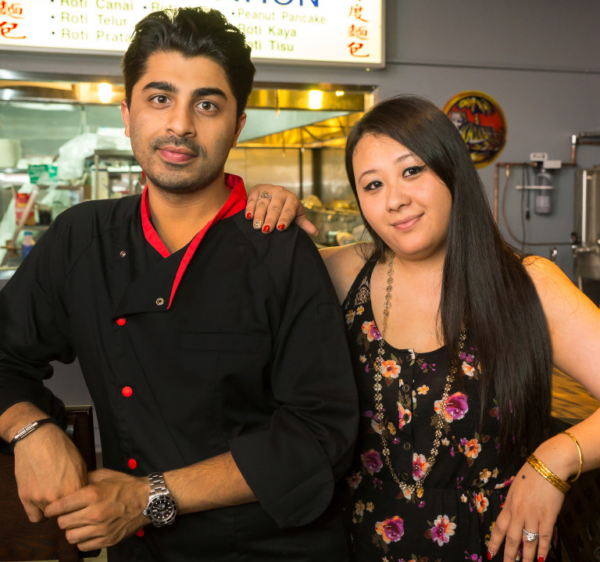 People's Kitchen
People's Kitchen partners with Laut to bring our guests South East Asian Michelin rated dishes by Chef Salil Mehta.
Read More »