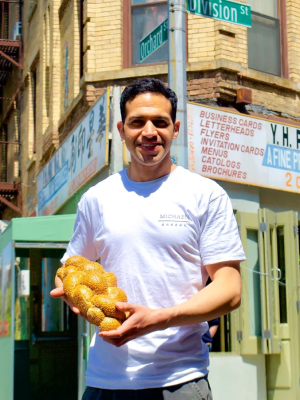 Adir Michaeli was mentored by celebrated pastry chef Roni Fredy Mordechai, learning the ins and outs of baking. At Tel Aviv's famed Lehamim Bakery, he led the pastry department, establishing and running the main production facility, which turned into the core of the business. He moved to New York to lead the opening team of Bread's Bakery in 2013. For Adir, satisfaction comes from creating a taste that keeps customers pleasured and returning again and again.
Michaeli Bakery is an Israeli style bakery serving burekas, rugalach, babka, challah and more on the Lower East Side!
Featured desserts provided by Chef Adir Michaeli
on January 27th, 2022:

Classic Alfajores Cookie, Linzer Cookie, Chocolate Halva Cookie
Michaeli Bakery
115A Division Street, New York, NY 10002
Follow Michaeli Bakery: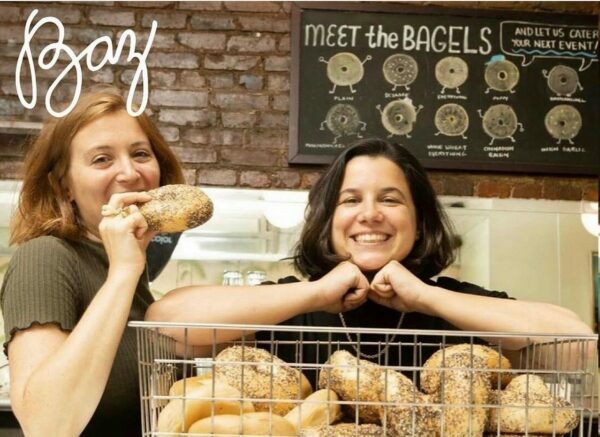 People's Kitchen
People's Kitchen partners with Baz Bagel to bring our guests NYC style bagels by Saralyn Feinberg and Bari Musacchio.
Read More »