Self taught chef Salil Mehta grew up in New Dehli, India. His passion for food began at the age of 10 when he started cooking at home. Salil eventually went on to graduate from Parsons in New York City. Afterward, he became a public relations and events manager for a Queens-based Asian fusion restaurant called Tangra Masala.
His passion for cooking led to the creation of two restaurants: Laut in Union Square and The Chinese Club in Williamsburg. Since opening in 2010, Laut has become a sensation and was named one of the first Malaysian restaurants in New York City to receive a Michelin Star. Laut, in Bahasa Melayu (Malay Language), translates to Sea. Laut focuses on bringing the best recipes, dishes and flavors from South East Asia for you.
Featured dish provided by Chef Salil Mehta
on August 4th, 2022:

Rendang Curry Beef Stew, Jasmine Rice, Papaya Salad with Chili Lime Dressing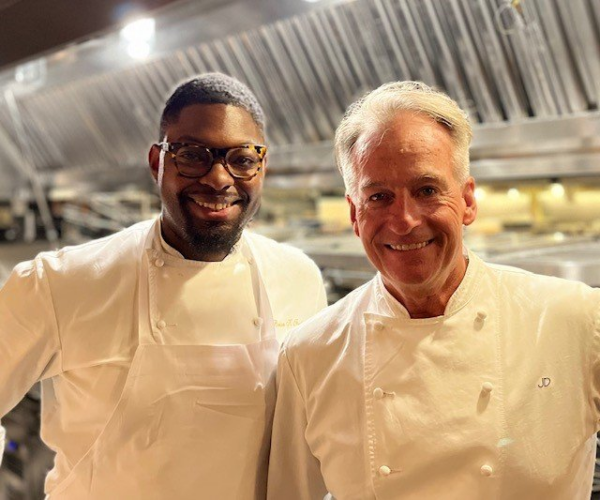 People's Kitchen
People's Kitchen partners with BLACKBARN to bring our guests artisanal American food by chefs John Doherty and Brian Fowler.
Read More »