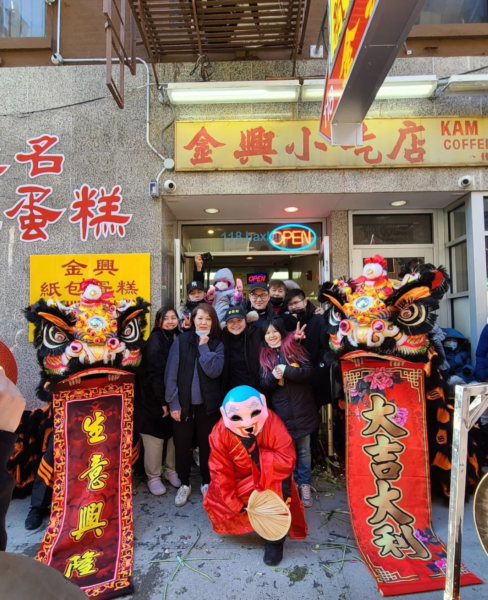 Kam Hing Coffee Shop is a landmark of Chinatown. It opened its doors about 35 years ago and is famous for its light, fluffy, and moist sponge cakes.
Owned by the Yee family, Kam Hing is the mother shop to Tonii's Fresh Rice Noodle, which opened it's doors in 2019 and worked hard to stay afloat during the pandemic. The Yee family takes a lot of pride in both shops and their part of the rich history of Chinatown.
Tonii's owner Elizabeth Yee says of her family businesses: "My family is what inspired me to open Tonii's. Growing up, my siblings and I always had New Kam Hing as our home base. I would hang out there with my friends after school, and I would work there on the weekends with my brother. We would have family BBQs and holiday parties there as well. Having the store play such a central role in my life when I was growing up made me realize that if I opened a shop of my own, my kids would have a chance to make the same childhood memories. Thus, I opened Tonii's for my kids' future— so that I could give my kids a home base, and let them know that no matter what happens, their family is right there."
Next time you're in Chinatown we strongly advise that you stop by Tonii's Fresh Rice Noodle for some fresh noodles and then swing over to Kam Hing for Chinatown's Best Sponge Cakes.
Featured Sponge Cakes provided by The Yee Family
on May 26th, 2022:

Taro, Pandan, Mango, Butterscotch, Lychee Rose, Chocolate Chip
Kam Hing Bakery
118 Baxter Street, New York, NY 10013
Follow Kam Hing Bakery:

Tonii's Fresh Rice Noodle
83 Bayard St, New York, NY 10013
Follow Tonii's Fresh Rice Noodle: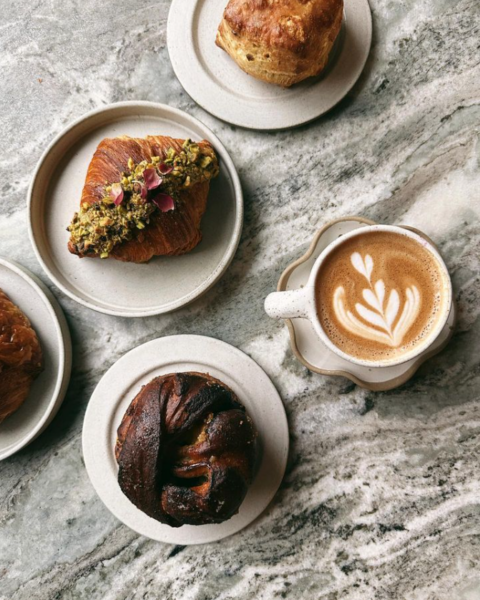 People's Kitchen
People's Kitchen partners with Librae Bakery to bring our guests unique treats by Dona Murad-Gerschel.
Read More »