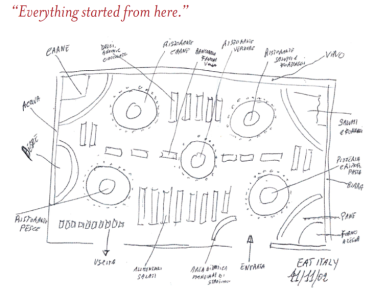 In November 2002, the Eataly concept was born from Oscar Farinetti's idea sketched on a piece of paper. The idea was simple: to gather under one roof high-quality food at sustainable and reasonable prices for ALL, celebrate Italian biodiversity, and create an informal, natural, and simple place to eat, shop, and learn.
The name EATALY is a fusion of two words:
EAT and ITALY
As a result, Eataly stands for "Eating Italian" which encompasses the history and the food culture of Italy, the ease to prepare its dishes, and the many qualities that Italy has to offer. After five years of research and hard work, the first Eataly opened its doors in Torino on January 27, 2007, when an old vermouth factory was transformed into Eataly Torino Lingotto – the very first multifunctional marketplace dedicated to Italian excellence in the world.
And the rest is history. Since then, Eataly has expanded, with more than 35 locations throughout Italy and the world.
Featured Entree provided by the Eataly team
on October 25th, 2022 (World Pasta Day):

Lasagna Emiliane:
Housemade Lasagna Sheets, Pork and Beef Ragú alla Bolognese,
Bechamel, Parmigiano Reggiano® DOP
Featured dishes provided by the Eataly team
on January 11th, 2022:

Eggplant Parmesan

Classic Tiramisu
Featured Entree provided by the Eataly team
on October 19th, 2021:

Lasagna Bolognese
Photos courtesy of Eataly
Eataly
4 World Trade Center
101 Liberty Street, Floor 3
New York, NY 10007
212-897-2895
200 Fifth Avenue
New York, NY 10010
212-229-2560
Follow Eataly: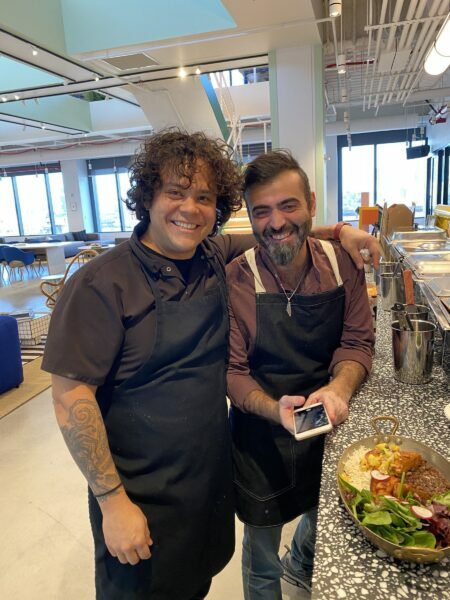 People's Kitchen
People's Kitchen partners with The Migrant Kitchen to bring our guests food inspired by immigrants.
Read More »