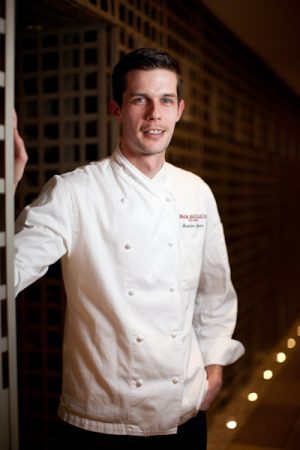 Chef Aurélien Dufour was born amidst the rich food and wine culture of Bordeaux, and spent his childhood in Germany where he was introduced to the charcuterie tradition.
Aurélien's natural talent for charcuterie was apparent, and he learned from the talented Chef Gérard Berranger, a Meilleur Ouvrier de France-distinguished Charcutier (the highest and most prestigious award in France in the food industry). There, Aurélien learned the technique and tradition of French charcuterie, steeped in history, with recipes passed down over generations. He mastered pâtés, terrines, galantines, ballotines, crépinettes and sausages, and also participated in many charcuterie competitions. He won second place at the prestigious Best Young Chef in Charcuterie award at age 19 and has since placed within the top 3 in every competition.
Aurélien Dufour has worked in the food industry for nearly 20 years, including six years in New York City, as Chef Charcutier for the prestigious Chef Daniel Boulud and his restaurant group.
Since his debut in NYC, Aurélien has gained recognition from the press and has upheld a strong reputation amongst his industry peers for the quality of his work, his dedication, and exceptional savoir-faire that only very few know in the United States.
In 2013, Aurélien was recognized by Star Chefs as a Rising Star in the Artisan Category, was also named by Zagat, the reputable restaurant guide, as a 30 under 30 Best Chef. In February 2016, he was inducted into the prestigious and exclusive association of Académie Culinaire de France/Maîtres Cuisiniers de France. which preserves and spreads the French culinary arts, encourages training in cuisine, and supports professional development.
Featured dish provided by Chef Aurélien Dufour
on July 21st, 2022:

Pork and Cheddar Cheese Sausage,
French-style Potato Salad, Green Beans
Featured dish provided by Chef Aurélien Dufour
on April 7th, 2022:

Thai Chicken Sausage with Kimchi Fried Rice & Roasted Bok Choy
Featured dish provided by Chef Aurélien Dufour
on January 13th, 2022:

Merguez Sausage & Vegetable Couscous with
Carrot, Zucchini, Sweet Potato, Chickpeas, Raisins
Featured dish provided by Chef Aurélien Dufour
on November 4th, 2021:

Truffle Boudin Blanc with Mashed Potatoes, Roasted Brussels Sprouts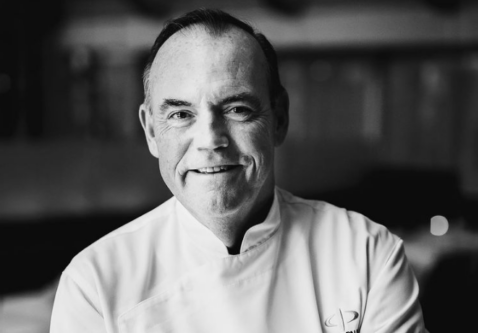 People's Kitchen
People's Kitchen partners with chef Charlie Palmer to bring our guests bold modern American fares.
Read More »