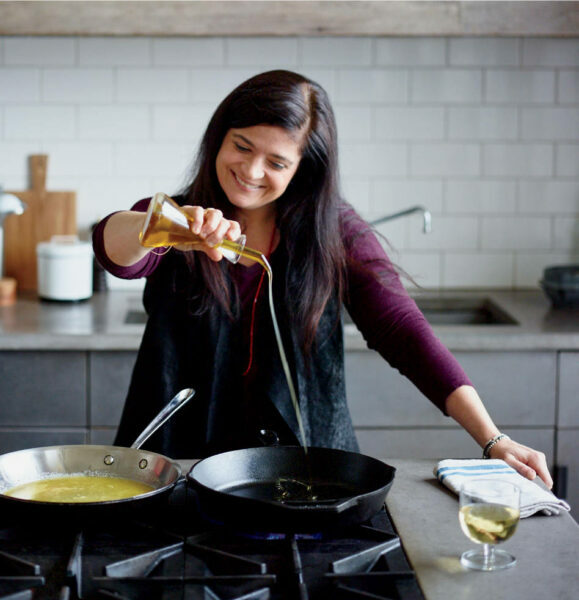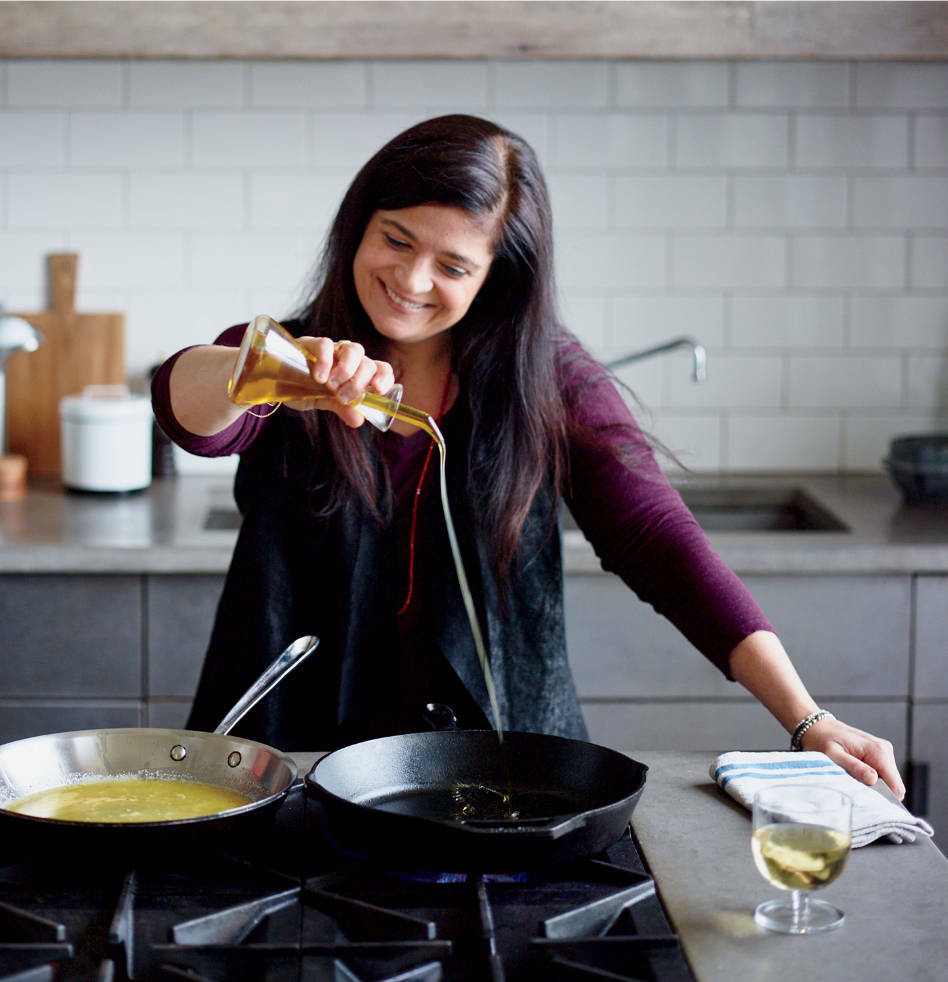 The daughter of esteemed cookbook editor Maria Guarnaschelli, as a child Guarnaschelli received a global education in food as she was raised on the cuisine of whatever book her mother happened to be working on at the time.
In 2003, Guarnaschelli became the executive chef at Butter Restaurant in New York City, which provided the opportunity for her to develop a menu based on her own choices and point of view. Guarnaschelli created an American menu spotlighting local ingredients in dishes that allowed their flavors to shine. Butter Restaurant has maintained an exclusive niche restaurant scene for stylish Manhattanites since its initial inception on Lafayette Street in 2002. The American restaurant is helmed by Food Network star and Executive Chef Alex Guarnaschelli, who uses greenmarket offerings to create a seasonal menu. The dining room at Butter offers a unique atmosphere and decor. Between high arching ceilings – caped with a large format nature scape, cozy booths – perfect for a romantic night out, and an inviting bar, Butter caters to any guest, whether they are seeking either a formal dining experience or one that is more casual.
Today Guarnaschelli is recognized as one of America's most accomplished top chefs, acclaimed for her work in the kitchen, as an author, and as a popular television personality.
Featured Salad provided by Chef Alex Guarnaschelli
on May 24th, 2022:

Barbecued Shrimp Salad with
Roasted Red Pepper, Farro, Gem Lettuce, and Meyer Lemon Dressing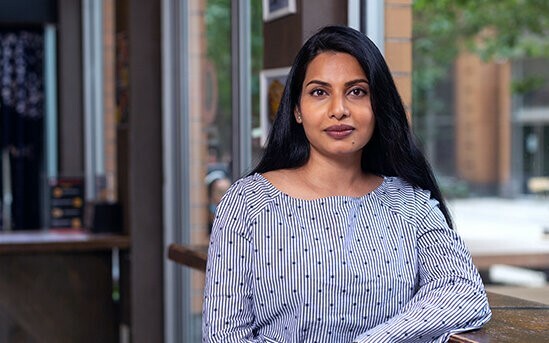 People's Kitchen
People's Kitchen partners with Bombay Sandwich Co to bring our guests vegan Indian dishes by Chef Nisha Patel.
Read More »