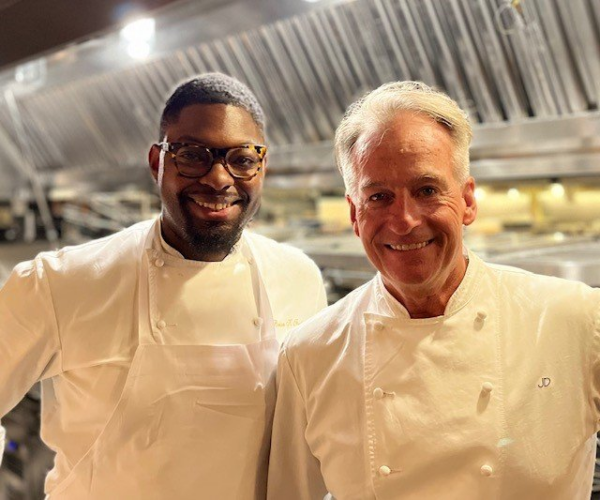 Childhood friends, John Doherty and Tom Struzzieri, took separate career paths after high school. 30 years later with seasoned experience in the culinary and equestrian fields respectively, they set out to open a restaurant that combined their passions and expertise in the city they love most. After John spent a weekend at friend and acclaimed designer Mark Zeff's BLACKBARN home in the Hamptons, the anchor of Mark's eponymous design brand, John found that the aesthetic matched the spirit of his restaurant vision. Now, co-owners John and Tom, in collaboration with the multi-layered BLACKBARN brand, present BlackBarn Restaurant to New York City, where seasonal, rustic fare meets a modern farmhouse atmosphere.
Newly appointed Executive Chef Brian K. Fowler hails from Amityville, Long Island and has deep roots in New York with a lineage extending from Cuba to Jamaica. He brings exciting flavor profiles to dishes that are inspired by his international heritage and travels around the world to Black Barn's various menus. His focus remains on using ingredients with exceptional quality that are all sourced from local farmers. Of note are his many trips to the bayou which resulted in an appreciation of creole seasoning and Southern flavors. His influence is found in various lunch and dinner dishes and in Black Barn's extensive brunch menu.
"Here at BLACKBARN Restaurant we've paired a menu with refined food, wine, and service in a rustic, casual environment. We source many of our ingredients from local farmers, ranchers, and artisans. Our international wine list is chock full with unique finds, priced just right. Our goal at BLACKBARN is to delight each and every guest at every opportunity with an extraordinary experience. I welcome you to enjoy the fruits of our passion."
Featured Salad provided by Chef Brian Fowler
on October 11th, 2022:

Marrakesh Spiced Roasted Carrots, Red Quinoa,
Celeriac Parsnip & Apple Puree, Grapes, Papadum Chips
Featured Entree provided by Chef Brian Fowler
on August 16th, 2022:

Grilled Heritage Half Chicken with Summer Corn & Tomato Succotash
Featured Entree provided by Chef John Doherty
on February 10th, 2022:

Duck Confit with White Beans, Duck Sausage and Escarole
Featured Entree provided by Chef John Doherty
on December 2nd, 2021:

Braised Brisket with Stewed Cabbage and Apple,
Fingerling Potatoes, Whole Grain Mustard
Photos courtesy of BlackBarn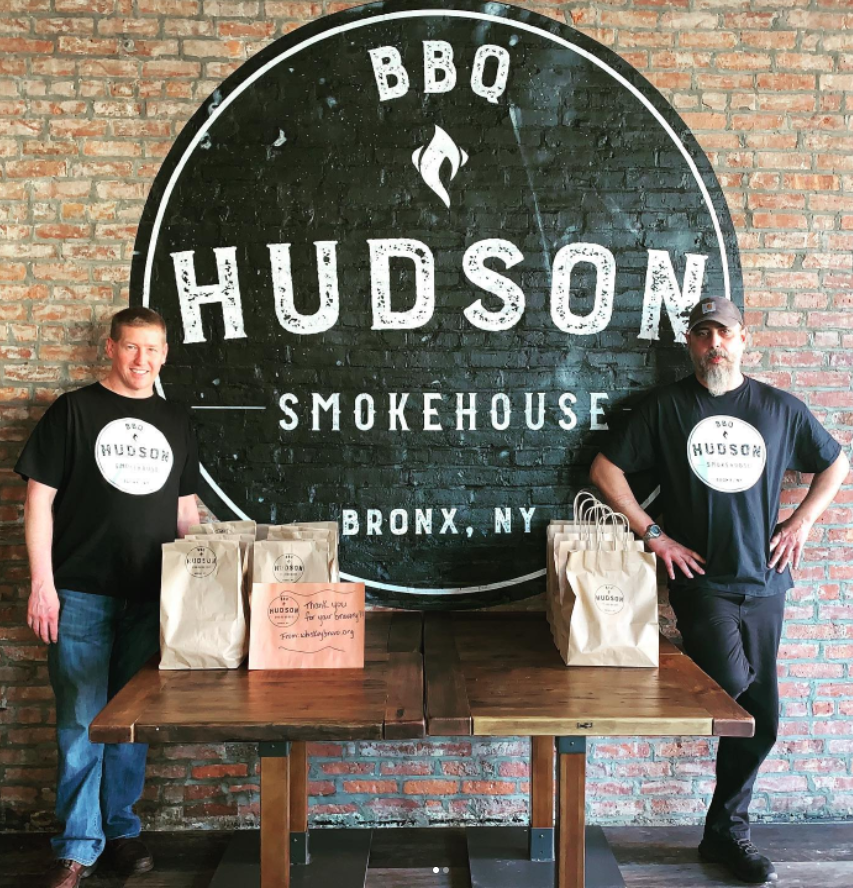 People's Kitchen
People's Kitchen partners with Hudson Smokehouse to bring our guests Bronx BBQ dishes by Chef Kenny McPartlan.
Read More »