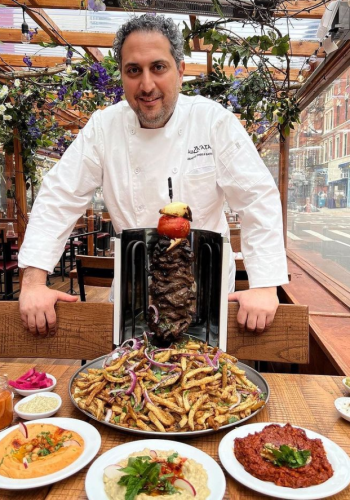 Originally from Lebanon, self-taught chef and owner Tarik Fallous opened the first location of Au Za'atar with his mother in 2014 as an ode to the family cooking that he grew up with. He and his mother carefully plan seasonally menus together, working to develop and keep the same flavors and authenticity from their family recipes while also highlighting the best of Lebanese and Middle Eastern cuisine with a focus on fresh, seasonal ingredients and homemade dishes.
Au Za'atar has quickly become a dining destination in the East Village and Midtown East, for New Yorkers and tourists alike, serving family recipes from Lebanon and other Middle Eastern countries.
Nearly every summer, Chef Tarik visits Lebanon to draw new ideas for his menu. Au Za'atar also serves a curated selection of Lebanese wines that Chef Tarik has gotten to know during his visits to Lebanon.  
Featured Item provided by Chef Tarik Fallous
on July 8th, 2021:

Kibbeh Kras: Beef, Bulgur, Onion & Almond Croquettes with Tahini Sauce
Featured Dish provided by Chef Tarik Fallous
on April 1st, 2021:

Grilled Chicken Shish Kabob with Bulgur and Tomato Pilaf,
Salad Greens, Pickled Turnip, & Toum Garlic Sauce
Au Za'atar
1063 1st Avenue, New York, NY 10022
188 Avenue A, New York, NY 10009
Follow Au Za'atar: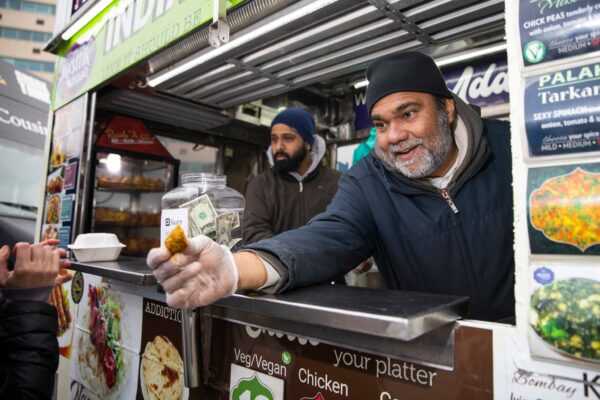 People's Kitchen
People's Kitchen partners with Mysttik Masaala to bring our guests Indian food, like it should be.
Read More »