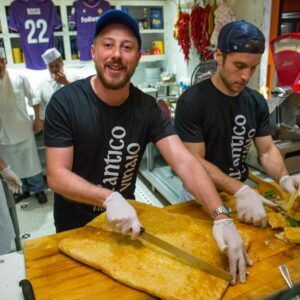 Tommaso Mazzanti was born in 1988 in Bagno a Tipoli (Florence). He attended the hotel school until the age of 18, and then entered the family business (All'antico Vinaio). He joined the family company in 2014 and then opened 4 other stores with them between 2017 and 2021. In 2020, his first store outside of Florence opened in Milan. In 2020, he has also opened a store in the most important shopping center in Italy, I Gigli. He had two experiences in the USA with the Bastianich family both in New York and in Los Angeles, which sold out every day. He has been defined among the best and most social young restaurateurs in Italy.
Within a few years, Tommaso Mazzanti brought his restaurant All'antico Vinaio from being a reference point for the workers of the historic center of Florence to being a reference point for tourists from all over the world. The Schiacciata la Favolosa, prepared by him with Sbriciolona (typical Florentine salami), Pecorino cream made by him, Artichoke cream and fried eggplant has been defined by the main magazines as among the best sandwiches in the world.
Tommaso currently has four shops in Florence, one inside the I Gigli Shopping Center, one in the heart of Milan and another opening in the center of Rome, while also overseeing operations for his New York location and soon to come Beverly Hills location.
Featured sandwiches provided by Tommaso Mazzanti
on June 16th, 2022:

"La Paradiso"
Mortadella, Stracciatella, Pistachio Cream, Crushed Pistachios

"L.A. Fadeaway"
Spicy Zucchini & Eggplant, Gorgonzola, Sun Dried Tomato, Arugula
Featured sandwich provided by Tommaso Mazzanti
on March 24th, 2022:

"La Dante"
Capicollo, Stracchino, Truffle Cream, Arugula, Focaccia
All'antico Vinaio
729 8th Ave, New York, NY 10036
917-970-0033
Follow All'antico Vinaio: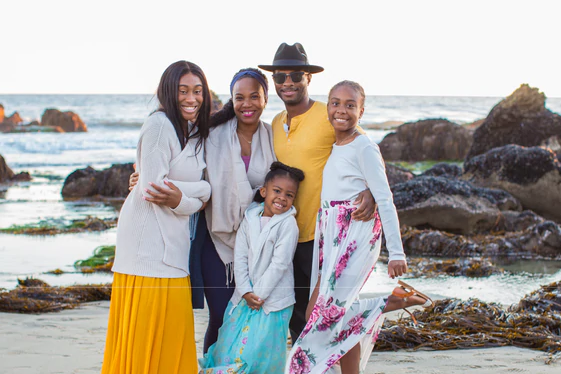 People's Kitchen
Branch Patty The Branch Family Established in 2013, Branch Patty is a family owned business focused on the art of
Read More »