Notable Chefs, Popular Restaurants, Dynamic Cuisine
Bringing the bounty of the city and its flavors from around the world into the cafés we operate is essential. Like all New Yorkers, we explore neighborhoods throughout the five boroughs and celebrate the abundance of talent and tastes. We flock to festivals, get on-line for pop-ups, and embrace trends in a New York minute!
People's Kitchen taps into the widest variety of palates through our partnerships with some of the most interesting organizations and culinary talent – and we bring them to you to explore and enjoy. Now more than ever, the restaurant community needs our support. Small entrepreneurs, with great dreams and skills, are eager to introduce you to their products. Our outreach in the Bronx alone has uncovered a plethora of deliciousness we want to share with you.
Over several decades Great Performances has collaborated with an impressive roster of both world renowned and up and coming chefs. We have worked with them on gala events, culinary festivals, appearances at our venues, and more recently, through our boxed menu programs and cooking kits for virtual recipe demos.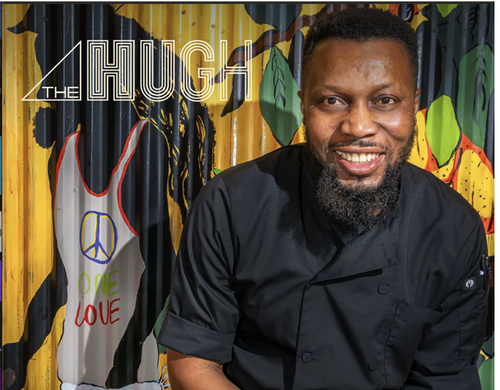 People's Kitchen
People's Kitchen partners with Jumieka NYC to bring our guests Caribbean specialties with a modern twist by Chef Kemis Lawrence.
Read More »
To learn more about how we incorporate guest chefs into our cafes or to become one of our guest chefs, please contact us at celebratefood@greatperformances.com or complete the form below: