PEOPLE'S KITCHEN AT WOLLMAN RINK NYC
Notable Chefs, Popular Restaurants, Dynamic Cuisine
Bringing the bounty of the city and its flavors from around the world into the cafés we operate is essential. Like all New Yorkers, we explore neighborhoods throughout the five boroughs and celebrate the abundance of talent and tastes. We flock to festivals, get on-line for pop-ups, and embrace trends in a New York minute!
People's Kitchen taps into the widest variety of palates through our partnerships with some of the most interesting organizations and culinary talent – and we bring them to you to explore and enjoy. Now more than ever, the restaurant community needs our support. Small entrepreneurs, with great dreams and skills, are eager to introduce you to their products. Our outreach in the Bronx alone has uncovered a plethora of deliciousness we want to share with you.
We are excited to partner with Wollman Rink NYC to bring some of New York's finest culinary talent right to the Wollman Cafe. Guest Chefs and Restaurants will appear periodically in the Wollman Cafe complete with Special Menu Items, Chef Appearances, Book Signings, and more!
Upcoming Guest Restaurant Appearance (Saturday, February 11th):
Mysttik Masaala
Founder and owner, Yuvaaraj J. Thakkar, created Mysttik Masaala in 2013 in honor of his late son, Rishi. Conceived by Rishi in his teens, Mysttik Masaala is a celebration for his vision to bring the best of Indian food to the streets of New York. From popular favorites like Palak Paneer, Chana Masala, Chicken Vindaloo and the ever-demanded Chicken Tikka Masala…our food Carts serve a diverse menu every day. The items change every day with new dishes being introduced regularly.
Come, indulge yourself in Indian food, like it should be.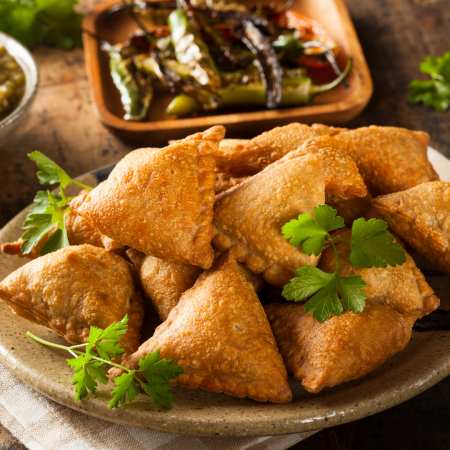 Featured Item:
Spicy Potato and Pea Indian Samosa
Upcoming Guest Restaurant Appearance (Saturday, February 25th):
Branch Patty
Established in 2013, Branch Patty is a family-owned business focused on the art of making Jamaican-style patties.
As a Caribbean child, Samuel Branch grew up with a love of patties. He perfected his recipes and technique through his skill and perseverance as a professional chef. Branch Patty was re-launched in 2017 with his wife Lisa. Together they emphasize serving with kindness and integrity as primary ingredients. They don't believe in serving anything they wouldn't serve their own children! Branch patties are produced by hand in small batches. We look forward to serving you the "Branch Patty Experience."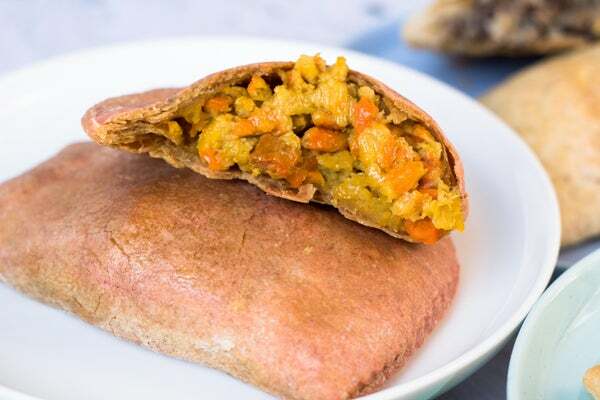 Featured Item:
Sweet Potato and Lentil Patty
Other Recent Collaborations: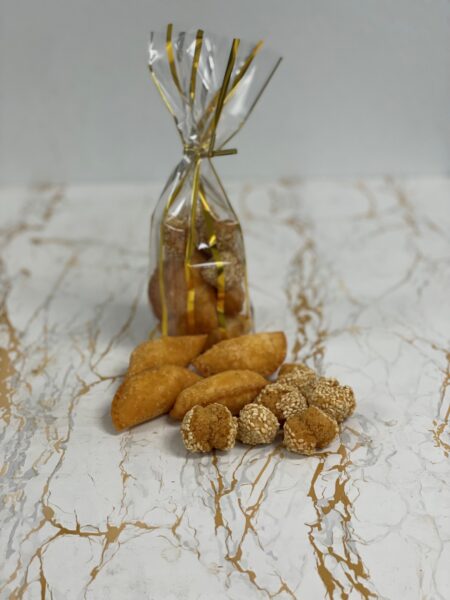 People's Kitchen
People's Kitchen partners with New Cameron Bakery to bring our guests innovative Chinese items from this long-standing Chinatown bakery.
Read More »
To learn more about how we incorporate guest chefs into our cafes or to become one of our guest chefs, please contact us at celebratefood@greatperformances.com or complete the form below: