CHOCOLATE STEAMED PUDDING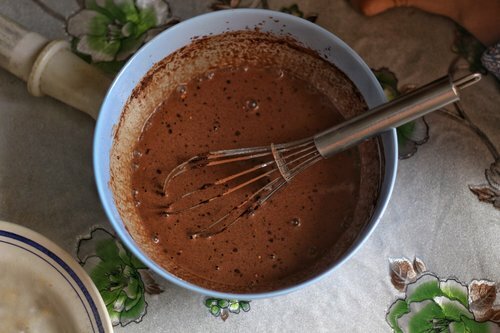 4 cups cake flour

2 tsp baking powder

2 tsp baking soda

1 tsp salt

1 cup cocoa powder

4 1/2 sticks butter

2 1/2 cup sugar

10 eggs

2 cups chocolate chips
Brush a large Bundt cake pan with soft butter and dust with flour.

Cut a large piece of foil to fit top of cake pan. Cut a slit for the hole in the Bundt pan. Generously brush one side with butter.

Set up a deep pan that will fit the Bundt cake over the stove burner and fill ½ way with water. Bring to boil.

Combine dry ingredients in a separate bowl.

In small kitchen mixer with paddle attachment, cream butter with sugar.

Crack eggs into a separate container.

Add eggs slowly to butter mixture incorporating one at a time. Scrape sides to mix.

Add flour and gently mix. Do not overmix.

Pour or scoop batter into Bundt pan, filling ¾ of the way to the top. Tap gently to knock out any large air bubbles and cover with buttered foil piece.

Place over water bath and cover with lid or foil. Cook over boiling water for 20-25 minutes or until a skewer comes out clean.

Allow to rest in pan for 10 minutes. Invert on to serving plate, tapping the top to help release.

Drizzle with chocolate syrup and garnish with powdered sugar.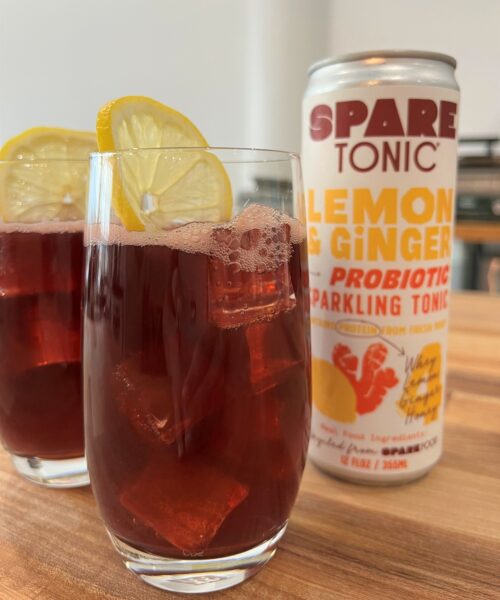 We're celebrating Climate Week with our friends at Spare Tonic and their take on a Spanish classic, the "Spare Tinto".
Read More »