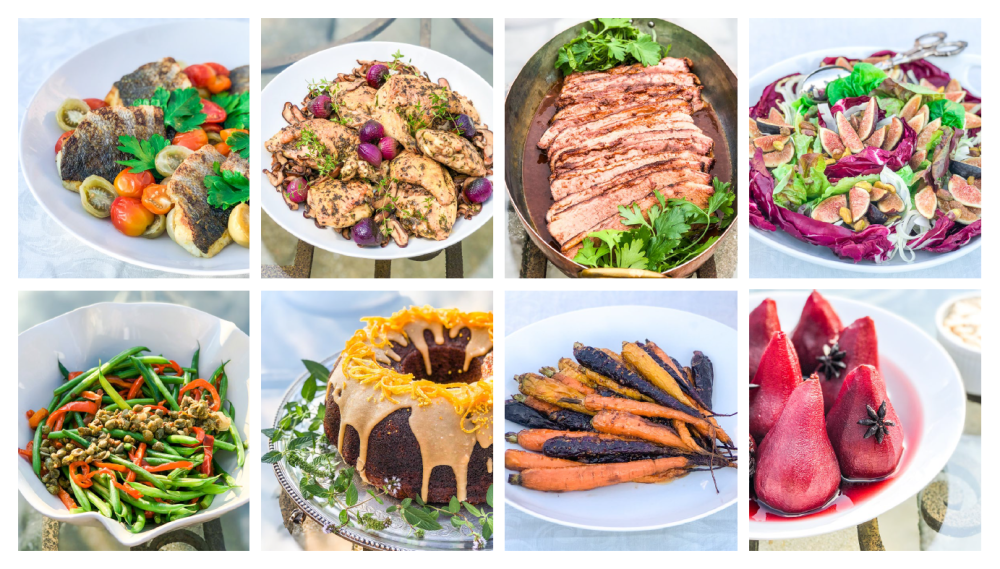 ROSH HASHANAH HOLIDAY MENU
Wishing You A New Year Filled With Blessings, Health And Hope.


While celebrations in 5780 might look or feel different, the joy of sharing this holiday meal with loved ones, at tables filled with seasonal bounty, is more meaningful than ever.
Our GP family would love to cook for you and your family.
Simply Heat And Serve


Georgette Farkas has created a delicious menu, inspired by tradition but not the religious standards of Kashrut. Simple instructions make preparations a breeze and allow you to focus on loved ones.
$125 per person with a 4 person minimum. Please place your orders by September 13th. Click here for ordering details.
Included
Hudson Valley Apples & Artisanal Honey
Homemade Challah Bread
Included
Cheddar Paprika Puffed Cheese Straws (vg)
Crudités Bowl, Fines Herbes Aïoli (vg)
Select Two
Gefilte Fish, Pickled Carrot, Beet Horseradish (df, gf)
Radicchio, Fig, Fall Greens, Fennel, Toasted Pistachio, Sherry Vinaigrette (cn, v)
Chicken Liver Mousse, Port Gelée, Multi Grain Lavash (gf)
Select Two
Late Summer Tomato Grilled Branzino (df, gf)
Roasted Katchkie Farm Cherry Tomatoes, Basil-Chive Oil
Cedar Planked Salmon Lemon-Cumin-Fines Herbes Aïoli (df, gf)
Roast Chicken "Grand Mère" Shiitake Mushrooms, Pearl Onions (gf)
Red Wine & Port Braised Brisket (df, gf)
Select Two
Individual Noodle Kugels (vg)
Maple & Grain Mustard Roasted Carrots (gf, v)
Potato & Celery Root Purée (gf, v)
String Beans, Roasted Peppers, Caper-Garlic Vinaigrette (gf, v)
Wild Mushroom & Tarragon Farroto (vg)
Select Two
Tarte Tatin, Crème Fraîche (vg)
Bittersweet Chocolate Torte, Espresso Chantilly (gf, vg)
Red Wine & Anise Poached Pears, Spiced Mascarpone (gf, vg)
Citrus Spiced Honey Cake (vg)
Included
Lemon Drop Cookies
Chocolate Shortbread Cookies (vg)