CURRIED SWEET POTATO LATKES
1 lb sweet potatoes, peeled and grated

½ cup all-purpose flour

2 tsp sugar

1 tsp brown sugar

1 tsp baking powder

2 tsp ground coriander

1 tsp ground cumin

1/4 tsp turmeric

1/4 tsp cayenne/ chilli powder

Salt and pepper

2 large eggs, beaten

½ cup milk

Oil
Mix the flour, sugar, brown sugar, baking powder, coriander, cumin, turmeric, cayenne, and salt and pepper.

Add the eggs and just enough milk to the dry ingredients to make a stiff batter. Add the potatoes and mix. The batter should be moist but not runny; if too stiff, add more milk.

Heat ¼ inch oil in a cast iron pan or heavy-bottomed saute pan until it shimmers. Drop in the batter by tablespoons and flatten. Cook several minutes on each side until golden. 

Drain on paper towels and serve.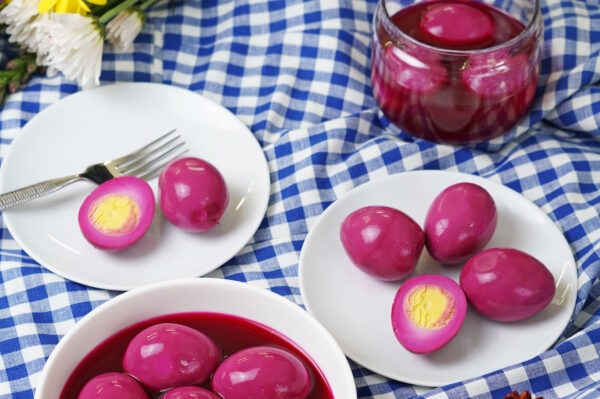 This March we're celebrating Preservation with Liz's very own Beet Pickled Eggs recipe.
Read More »