DIMA'S SWEET AND SAVORY SHORT RIB LATKE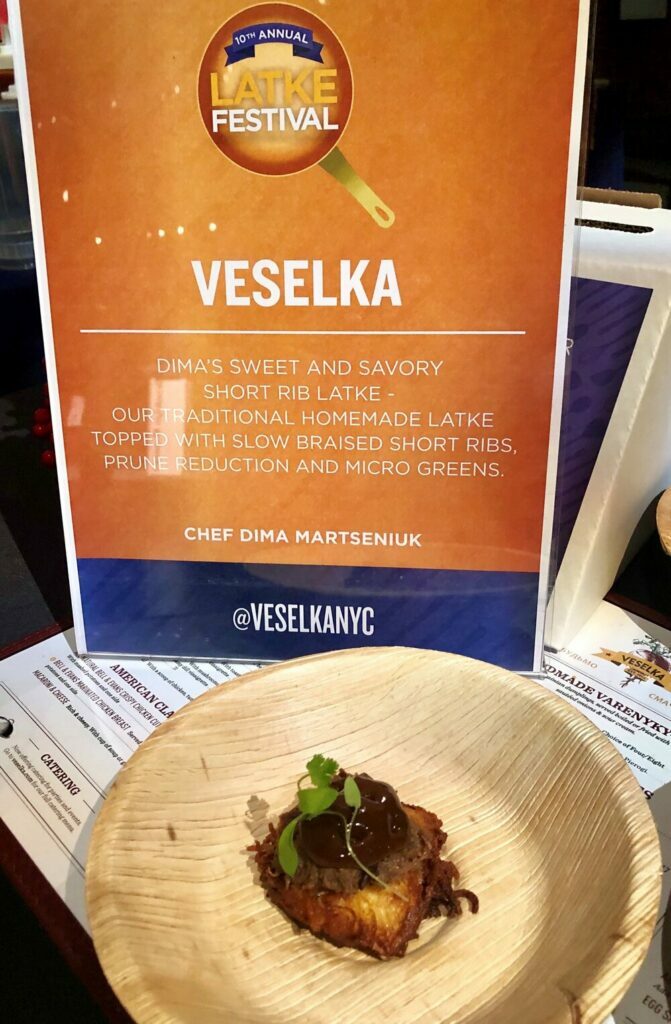 Potato Pancakes:
5 large Idaho Potatoes

4 Eggs

1 Onion

¼ cup All-Purpose Flour

Salt/Pepper
Short Ribs with Prunes topping:
4lbs boneless Short Ribs

1 Carrot

1 Onion

½ cup Honey

½ Red Wine

Bay Leaves

Salt/Pepper

1 cup Dried Prunes
Prune Reduction:
2lb dried Prunes

4 sticks Cinnamon

½ cup Honey

½ Red Wine

Salt/Pepper

¼ Balsamic Vinegar
Latkes:
Shred or grate 4 Idaho potatoes and one onion in a food processor.

Place in mixing bowl, add eggs, salt and pepper, mix well.

Spoon potato mixture into a sauté pan containing about !/2 inch of oil at 350 degrees.

Fry until golden brown on bottom, turn over and continuing frying until golden and remove to drain on paper towels. Set aside.
Short Ribs with Prunes topping:
Place ribs in a roasting pan  with a coarsely chopped carrot and onion and roast at 450 degrees until browned. Add water, red wine, honey and salt and pepper, cover with foil and bake at 350 degrees for three hours until meat begins falling off the bone.

Allow meat to cool then pull apart with two forks. Add some of the cooking liquid back to the meat to obtain the desired consistency. Add finely chopped prunes.
Prune Reduction:
Add 2 cups prunes,  two cups water, cinnamon sticks and balsamic vinegar  to a sauce pan and simmer for 20 minutes. Remove pits if necessary. Put through blender or food processor and liquify.
Serve:
Spoon some of the short rib mixture onto a latke, spoon on some of the prune reduction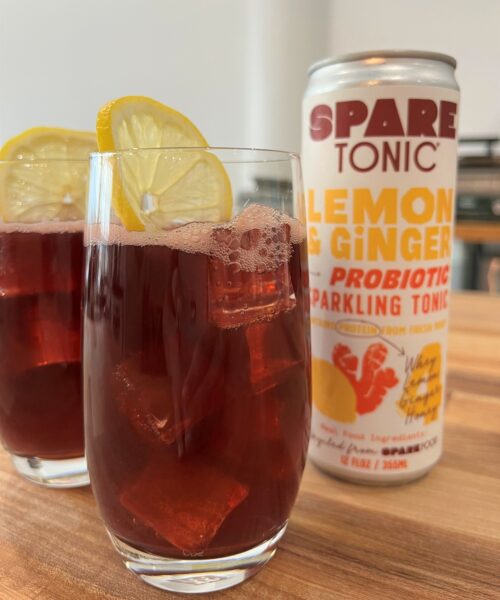 We're celebrating Climate Week with our friends at Spare Tonic and their take on a Spanish classic, the "Spare Tinto".
Read More »