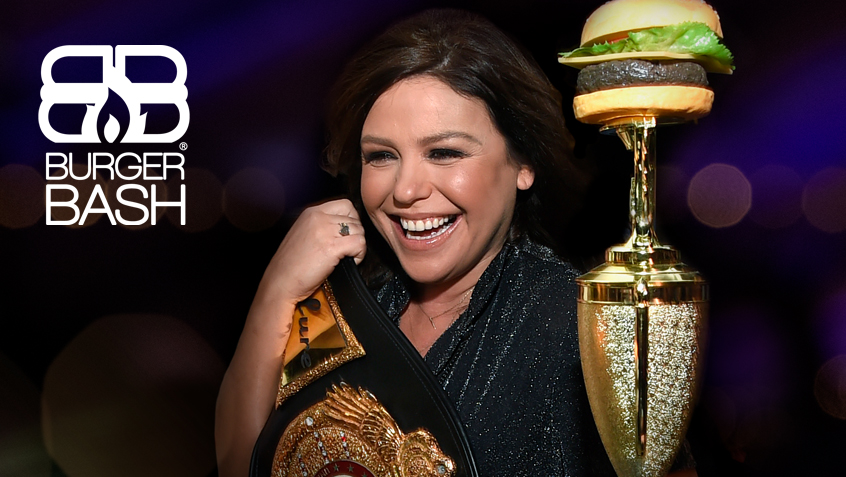 Great ready for a new twist on the NYCWFF Burger Bash, a perennial favorite!
This year, due to Covid-19, the Burger Bash has been transformed for a virtual experience.
It will be held in our kitchen on Friday, October 9, 2020.
Previous Burger Bash competitors will prepare their burgers for a panel of celebrity judges from Elvis Duran and the Morning Show including Elvis Duran, Danielle Monaro, Nate Marino, and Skeery Jones.
They'll award the winner the Prime 6 Judges Choice Award.
Viewers will be able to do more than just watch the competition.
As part of their ticket purchase, they'll receive:
A signature Pat LaFrieda Burger Bash Box (serves 3-4 and includes eight artisanal burger patties, Martin's Potato Rolls, Cabot Cheese, the Gardein Ultimate Plant-Based Burger)
A bottle of Heinz Ketchup 
A Johnnie Walker Cocktail Carryout Kit (includes mixers to craft four variations of Johnnie Walker highballs: Crisp Apple, Spicy Ginger, Burnt Orange, and Bitter Lemon; alcohol must be purchased separately).
As you get ready for the Burger Bash, grill your burgers, mix your cocktails, and immerse yourself in the competition!
Great Performances' Catering & The New York City Wine & Food Festival
With the festival going virtual this year, the Burger Bash will take place in our recently relocated kitchen in the South Bronx.
Our modular set up allows us to easily reconfigure our kitchen to accommodate the judges' tables and space for each of the competing chefs — and allow for proper social distancing!
Great Performances has a long history (more than ten years!) as the official caterer of the New York City Wine and Food Festival.
Our Festival and Event Production team provides behind-the-scenes logistical and operational support for the NYCWFF and the annual Burger Bash.
From staffing, bar support, food production for chefs and support sponsors, it's been one of our most exciting festival relationships in New York City.