By Sarah Prawl
Celebrate the first full month of summer with a great line-up of entertainment and Activities taking place at our partner venues!
---
Apollo Theater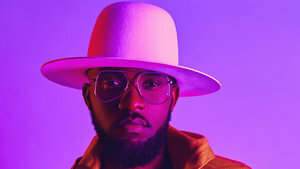 Fally Ipupa: All White Concert
Saturday, July 13 at 8:00 pm
Award-winning Congolese singer-songwriter Fally Ipupa electrifies the audience with his sonorous voice and unique dance steps. Learn more here.
---
Asia society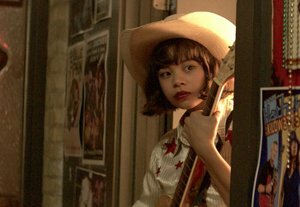 Asian American International Film Festival: Yellow Rose (Opening Night Film Screening and Reception)
Thursday, July 25  from 7:00 – 11:00 pm
Part of the 42nd Asian American International Film Festival, Yellow Rose is the story of an undocumented Filipino girl who dreams of one day leaving her small Texas town to pursue her country music dreams. Learn more here.
---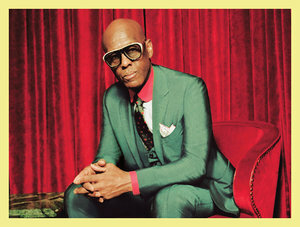 Dapper Dan
Wednesday, July 10 at 7:00 pm
High-end streetwear icon, Dapper Dan, graces the BAM stage to celebrate the launch of his stunning new memoir, Dapper Dan: Made in Harlem. Learn more here.
---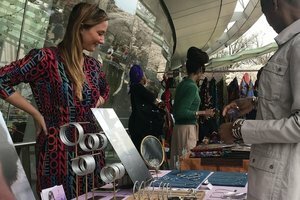 The Market at the Brooklyn Museum
Saturday, July 13 from 11:00 am – 6:00 pm
Shop one-of-a-kind, handmade items from local artisans and vendors. Learn more here.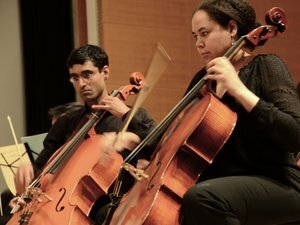 Pop-Up Performance: Brooklyn Symphony Orchestra
Sunday, July 21 from 2:00 pm – 3:30 pm
Stop by the Beaux-Arts Court for the Brooklyn Symphony Orchestra's new pop-up performance series, featuring a family-friendly range of classical music from across the globe. Learn more here.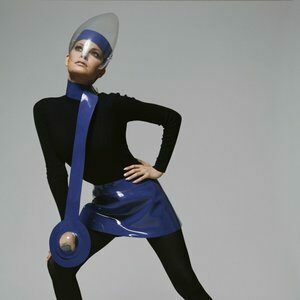 Pierre Cardin: Future Fashion
July 20, 2019 – January 5, 2020
Pierre Cardin: Future Fashion is the first New York retrospective in forty years to focus on the legendary couturier. Drawn primarily from Pierre Cardin's archive, the exhibition traverses the designer's decades-long career at the forefront of fashion invention. Learn more.
Complete your experience with a meal at "Maxim's at The Norm", a homage to Pierre Cardin's restaurant, Maxim's de Paris, and featuring classic dishes from the Maxim's de Paris cookbook and Maxim's inspired seasonal dishes.
---
CARAMOOR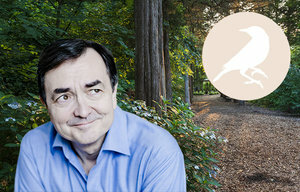 Caramoor Takes Wing! Celebrating Birdsong
Saturday, July 13 at 8:30 pm; Sunday, July 14 at 4:30 pm
Convene with the birds through the universal language of music. Built around Pierre-Laurent Aimard's performance of Messiaen's complete Catalogue d'Oiseaux over three concerts, the weekend will also include bird walks, a panel discussion and family activities celebrating our feathered friends. Learn more here.
Jazz Festival (Presented in Collaboration with Jazz at Lincoln Center)
Saturday, July 20 All Day
Celebrating its 5th year in collaboration with Jazz at Lincoln Center, Caramoor's Jazz Festival is a highly anticipated highlight of the summer with jazz performed by phenomenal talent amid lush gardens and distinctive venues on 90 acres of grounds. Learn more here.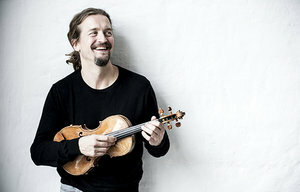 Summer Season Finale: Orchestra of St. Luke's
Sunday, July 28 at 4:00 pm
Caramoor's summer season comes to a close with the Orchestra of St. Luke's, led by their Principal Conductor Bernard Labadie and violinist Christian Tetzlaff. Learn more here.
---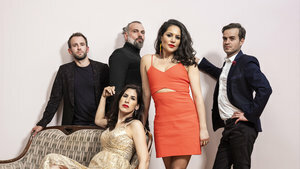 Emoción: The Sounds of Tango
Wednesday, July 10 at 7:30 pm
Multinational quintet, Emocion, celebrates the universal power of music and the sounds and rhythms of Tango Nuevo. Learn more here.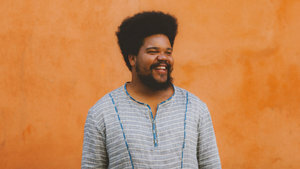 Brasil Summerfest: Amaro Freitas Trio
Wednesday, July 31 at 7:30 pm
In collaboration with Brasil Summerfest, Jazz at Lincoln Center presents the New York City debut of the Amaro Freitas Trio, who are on the cutting edge of fusing Afro-Brazilian rhythmic traditions with genre-defying modern jazz. Learn more here.
---
Signature Theatre
Happy Hours
July 11 – July 25
Come to the Signature Café + Bar to network and mingle while enjoying Happy Hour specials. RSVP today.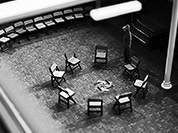 Spotlight on Design: A Casebook on Octet
July 13
Join an in-depth discussion with the design team of Octet, showcasing the creative collaboration involved in bringing this acclaimed chamber choir a cappella musical to life. RSVP now.
---
Wave Hill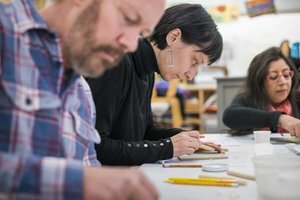 Mokuhanga: A Japanese Woodblock Printing Intensive
Thursday, July 11 from 10:00 am – 4:00 pm
Learn the time-honored techniques of "mokuhanga", or relief printing, with 2019 Winter Workspace Artist Nandini Chirimar. Print using traditional Japanese woodblock techniques for two full days while exploring the basics of image preparation, transfer, registration, carving and multi-color printing. Learn more here.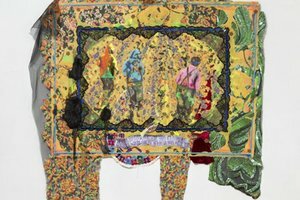 Gallery to Garden Walk: Figuring the Floral
Saturday, July 27 at 2:00 pm
Tour the exhibition Figuring the Floral with an exhibiting artist and a Wave Hill horticultural interpreter, then venture out into the gardens to see how some of the flowers are used symbolically by the artists to express representations of identity. Learn more here.
---