By Great Performances
Stargazing, live-music and a multi-Sensory Food Experience are Just some of the Exciting things Taking Place at Our Partner Venues this Month.
---
Apollo Theater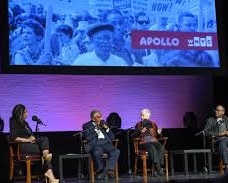 Apollo Uptown Hall: Harlem's Culture – Past. Present. Future.
Thursday, August 15 at 7:00 pm
This Harlem Week edition of Apollo Uptown Hall gathers thought leaders from some of Harlem's most influential arts organizations to celebrate milestone anniversaries in the arts community and discuss what role these cultural organizations will play in either preserving traditions or advancing change. Enjoy a live performance by the Marching Cobras Drumline and Danceline and sounds by Kool DJ Red Alert. RSVP for your free tickets here.
---
R&B Festival at MetroTech 2019
Third World
Thursday, August 8 at 12:00 pm
Longstanding reggae-fusion band Third World celebrates 45 years of sharing their music with the world. Mixing elements everything from R&B, funk, and pop, to rock, dancehall, and rap, Third World's unique sound and uplifting spirit has earned them fans across the globe, and they've toured alongside musical legends including Bob Marley, Stevie Wonder and Santana. Learn more here.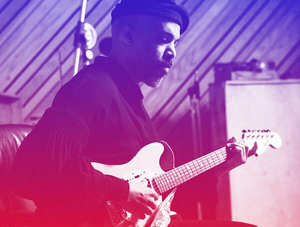 Van Hunt / &More (Chill Moody & Donn T)
Thursday, August 15 at 12:00 pm
The Grammy-nominated Hunt brings his charisma, crafty songwriting and engaging live performance to the MetroTech stage. Donn T, Questlove's sister, and rapper Chill Moody, who come together in the new hip-hop and R&B collective &More open. Learn more here.
---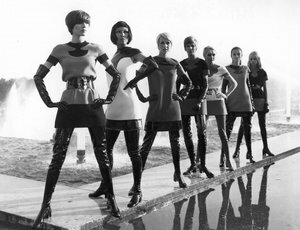 Pierre Cardin: Future Fashion
July 20, 2019 – January 5, 2020
Pierre Cardin: Future Fashion is the first New York retrospective in forty years to focus on the legendary couturier. Drawn primarily from Pierre Cardin's archive, the exhibition traverses the designer's decades-long career at the forefront of fashion invention.
Stop by The Norm at Brooklyn Museum before (or after) the exhibit for Maxim's at The Norm, an homage to Pierre Cardin's restaurant, Maxim's de Paris. The menu features classic dishes from the Maxim's de Paris cookbook and seasonal dishes inspired by the iconic restaurant.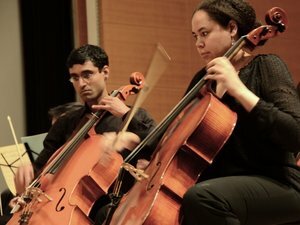 Pop-Up Performance: Brooklyn Symphony Orchestra
Sunday, August 18 from 2:00 pm – 3:30 pm
Drop by Brooklyn Symphony Orchestra's new series of intimate pop-up performances, highlighting members and featured musicians as the Orchestra in Residence activates our Beaux-Arts Court with a family-friendly range of classical music from across the globe. Learn more here.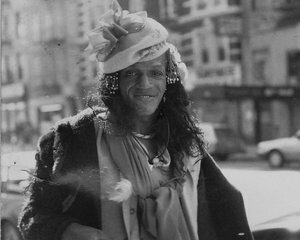 Celebration: Happy Birthday, Marsha!
Thursday, August 22 from 7:00 pm – 10:00 pm
Celebrate the life and legacy of activist Marsha P. Johnson with screenings of Happy Birthday, Marsha! (Sasha Wortzel and Tourmaline, 2018, 14 min.) and Pay It No Mind: The Life and Times of Marsha P. Johnson (Michael Kasino, 2012, 54 min.). Afterwards, enjoy a champagne toast and cake to commemorate her 73rd birthday. Learn more here.
---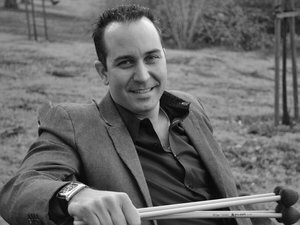 Sounds for Sculpture: Christian Tamburr Septet with special guest Clint Holmes
Friday, August 16 at 7:30 pm
Vibraphonist, bandleader and composer Christian Tamburr returns to Dizzy's Club for the world premiere of his latest original project—a musical soundtrack to the works of famed sculptor Seward Johnson. Learn more here.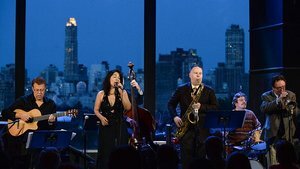 Trio da Paz and Friends, with Maucha Adnet, Harry Allen and Claudio Roditi
Saturday, August 24 at 7:30 pm
Keeping an unprecedented streak alive for the 12th consecutive year, Trio da Paz comes to Dizzy's Club for a two-week summer residency. Formed in 1990 by three of Brazil's most in-demand master musicians, Romero Lubambo, Nilson Matta and Duduka da Fonseca, Trio da Paz updates the infectious spirit of jazz-oriented Brazilian music. Learn more here.
---
Signature Theatre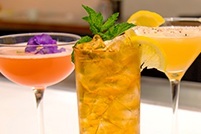 Happy Hour
Tuesday, August 13 from 6:30 pm – 8:30 pm
Signature Theatre is excited to host a happy hour for theatre industry assistants on Tuesday, August 13th from 6:30 pm – 8:30 pm at the Signature Café + Bar. Discounted food and drinks will be available as well as the chance to enter your name in a special raffle. RSVP today.
---
Wave Hill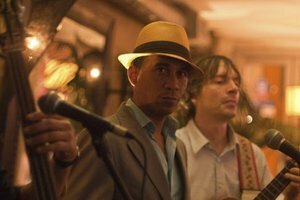 Sunset Wednesday: Bronx SalsaFest – Chino Pons and Grupo Irék
Wednesday, August 7 at 7:00 pm
One of New York City's quintessential Salsa groups, Chino Pons and Grupo Irék, launches SalsaFest at Wave Hill. Learn more here.
Twilight in the Garden thursdays
(Explore the garden through a customized nature program or experience the gardens through sound)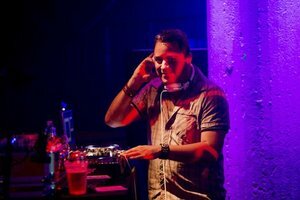 Sonic Experience – DJ Lightbolt Global Stereotype
Thursday, August 8 at 7:00 pm
Global Stereotype is a sonic journey of Outernational music. Multi-instrumentalist with a global headset DJ Lightbolt mashes up sounds from both hemispheres and all manner of contemporary fusion. Learn more here.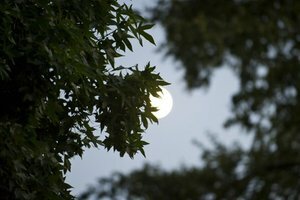 Full-Moon Nature Walk
Thursday, August 15 at 8:00 pm
Traverse Wave Hill's garden and woodland paths under the light of the "Sturgeon Moon," the last full moon of summer. Expert naturalist Mike Feller leads this after-hours adventure along woodland edges and pocket meadows where fireflies, moths and other insects rendezvous for some evening revelry. Learn more here.
Stargazing in the Garden
Thursday, August 22 from 7:30 pm – 9:30 pm
Prepare for an out-of-this-world experience with Irene Pease and a team of sidewalk astronomers. Learn what it takes to be an amateur astronomer in New York City, get oriented to the night sky, test out a telescope in the garden and observe the starry night high above Wave Hill. Learn more here.
---