By Great Performances
This month, Celebrate Fashion, Film, Music, Literature and more at our Partner Venues.
---
Apollo Theater
Supreme Glamour: An Evening with Ms. Mary Wilson
Tuesday, September 17 at 7:30 pm
One night only – celebrate music icon Mary Wilson and the unforgettable fashions that chronicle the evolution of The Supremes.
Hear Mary Wilson, in conversation with WQXR's Terrance McKnight, reminisce about the history of The Supremes, their hit songs and their glamorous gowns that defined an era of style. This event coincides with the publication of Ms. Wilson's new book, Supreme Glamour. Get your tickets here.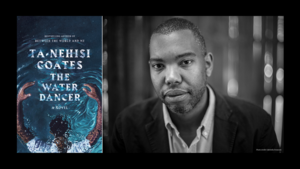 Ta-Nehisi Coates in Conversation: The Water Dancer
Monday, September 23 at 7:00 pm
New York Times best-selling author Ta-Nehisi Coates returns to the Apollo stage to kick off the national book tour for his boldly imagined first novel, The Water Dancer. This in-depth conversation will be held with a very special surprise guest, to be announced the morning of the event. Get your tickets here.
---
ASIA SOCIETY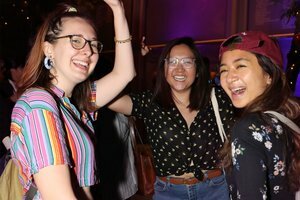 Fall Friday Leo Bar
Friday, September 13 at From 6:00 pm – 9:00 pm
Celebrate the fall exhibition openings and the return of Free Fridays. Be among the first to see Asia Society Museum's new exhibitions at the first Friday Leo Bar of the season. Enjoy free admission, exhibition tours, drink specials and more! Learn more here.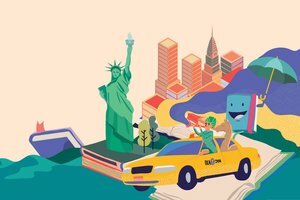 JLF New York: Each Other's Stories
Wednesday, September 18 from 12:00 pm – 7:00 pm
Celebrating books, ideas, and dialogue, the Jaipur Literary Festival—described as "the greatest literary show on Earth"—returns to New York, featuring internationally acclaimed authors and thinkers in a range of provocative panels and debates. This year's edition includes the launch of William Dalrymple's latest book, The Anarchy, on the rise and significance of the East India Company. You can purchase your tickets and see the full lineup here.
---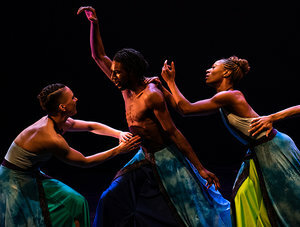 Jamel Gaines Creative Outlet and Deeply Rooted Dance Theater: Legacy
Friday, September 13 – Saturday, September 14 at 7:30 pm
Join BAM for a shared evening featuring dancers cultivated and nurtured through Deeply Rooted Dance Theater and Jamel Gaines Creative Outlet. Legacy is a collaboration of artists inspired by JUBILATION! Dance Company's mission, established in Brooklyn during the 1980s and 90s. Learn more here.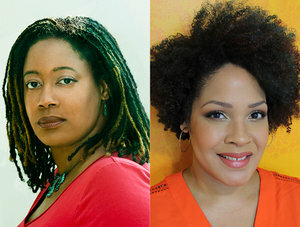 N. K. Jemisin + Ijeoma Oluo
Tuesday, September 24 at 7:00 pm
Three-time Hugo Award winning author N. K. Jemisin and writer Ijeoma Oluo celebrate their respective paperback releases of How Long 'til Black Future Month?, a collection of short fiction about destruction, rebirth, and redemption, and So You Want to Talk about Race, a book for anyone who wants to talk about race, or doesn't want to but knows we need to.
The two share the stage at BAM for an expansive discussion about the present and future of race and challenging the status quo of oppressive societies by imagining the experiences of the individuals who live within them. Learn more here.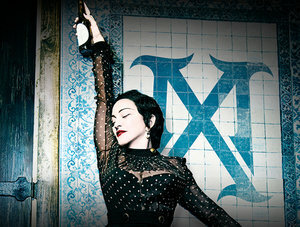 Madonna: Madame X Tour
Tuesday, September 17 – Saturday, October 12 at 8:30 pm
Madonna kicks off a series of rare and special performances celebrating the release of her new album Madame X, giving fans an opportunity to see the artist in a uniquely intimate environment. Learn more here.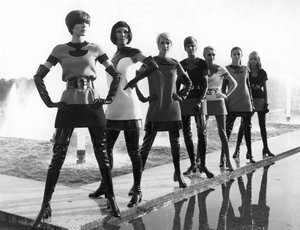 Pierre Cardin: Future Fashion
July 20, 2019 – January 5, 2020
Pierre Cardin: Future Fashion is the first New York retrospective in forty years to focus on the legendary couturier. Drawn primarily from Pierre Cardin's archive, the exhibition traverses the designer's decades-long career at the forefront of fashion invention.
Stop by The Norm at Brooklyn Museum before (or after) the exhibit for Maxim's at The Norm, an homage to Pierre Cardin's restaurant, Maxim's de Paris. The menu features classic dishes from the Maxim's de Paris cookbook and seasonal dishes inspired by the iconic restaurant.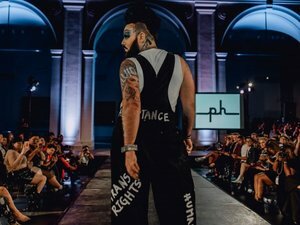 dapperQ Presents Pursuit
Thursday, September 12 from 6:00 pm – 11:00 pm
Kick off New York Fashion Week with dapperQ's sixth annual queer fashion show. Mix and mingle at a happy hour sponsored by Henrietta Hudson, New York City's longest-standing brick-and-mortar lesbian bar, and check out pop-up shops from some of the evening's featured designers before the runway showcase. Learn more here.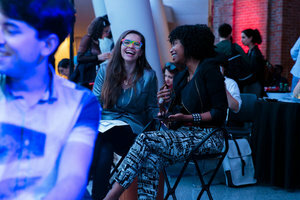 Art History Happy Hour: Future Fashion
Thursday, September 12 from 7:00 pm – 10:00 pm
Join the Brooklyn Museum for an evening of entertaining and informative lectures in honor of their special exhibition Pierre Cardin: Future Fashion. Drawing on Cardin's legacy as an innovator, scholars and experts reflect on the history of fashion and imagine its future. Learn more here.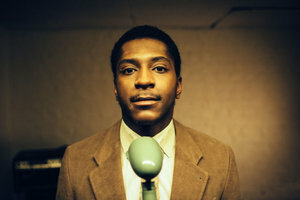 Film: Rudeboy: The Story of Trojan Records
Thursday, September 26 from 7:00 pm – 10:00pm
Catch the Brooklyn premiere of Rudeboy: The Story of Trojan Records (Nicolas Jack Davies, 2018, 85 min.). The documentary presents a visual and musical account of Trojan Records, the iconic Jamaican-British record label that introduced reggae, ska, and rocksteady music to a global audience. Followed by a Q&A with Don Letts and DJ set with a special guest from Trojan Records. Learn more here.
---
Caramoor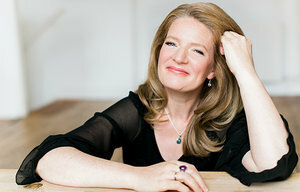 Rachel Podger, violin
Sunday, September 22 at 3:00 pm
Praised as "Britain's finest period violinist" (BBC Music Magazine), Rachel Podger has injected new life into the Baroque tradition. See her perform live at Caramoor this month. Lean more here.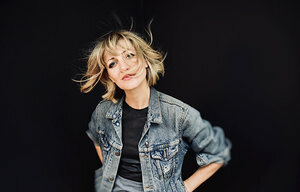 Anaïs Mitchell
Friday, September 27 at 8:00 pm
Named "one of the greatest songwriters of her generation" by NPR, Anaïs Mitchell brings her world of narrative folksong, poetry, and balladry to the intimate Music Room. Learn more here.
---
Lessons from Our Masters: Victor Lewis with the Josh Evans Quartet
Friday, September 6 at 7:30 pm
Legendary drummer and composer Victor Lewis is set to play alongside a group led by trumpeter Josh Evans, a rising star in the jazz scene who, despite his relatively young age, has also consistently been called on by modern icons like Christian McBride, Jackie McLean, Cedar Walton and Gregory Porter. Learn more here.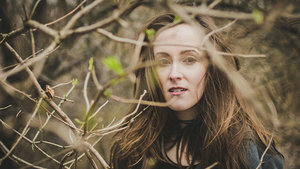 Jazztopad Festival: Aga Derlak Quintet
Wednesday, September 25 at 7:30 pm
The annual Jazztopad Festival at Dizzy's Club is a must-see showcase for anyone interested in the world of jazz and improvised music. Created earlier this year, the band gathers experienced musicians from all around the world under the leadership of pianist and composer Aga Derlak. Derlak's trio has earned international acclaim over the past few years, and her brand-new quintet is sure to turn some heads as well. Learn more here.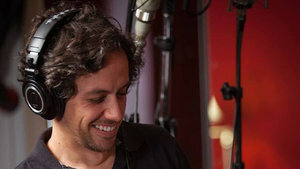 Juan Andrés Ospina Big Band
Monday, September 30 at 7:30 pm
Composer and bandleader Juan Andrés Ospina brings his Big Band back to Dizzy's almost one year after blowing audiences away with his debut album release show. For this globally influenced project, Ospina has assembled a dream team of 26 New York City-based musicians hailing from 10 different countries. Join the fun at Dizzy's Club to experience this soulful, larger-than-life, and beautifully cross-continental music. Learn more here.
---
Hauser and Wirth
Opening Reception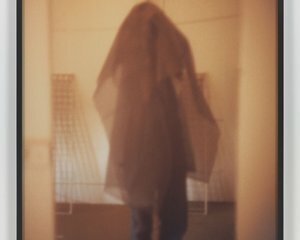 'Personal Private Public'
Tuesday, September 10 at 6:00 pm
Hauser & Wirth invites you to the opening reception of 'Personal Private Public,' a group exhibition exploring the idea of the inner life in three main themes: introspection, intimacy, and voyeurism. Learn more here.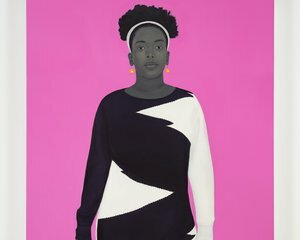 'Amy Sherald. the heart of the matter…'
Tuesday September 10 at 6:00 pm
Amy Sherald debuts a suite of new paintings that reinforces the multiplicities of African-American life and invites viewers to reconsider commonly accepted notions of race and representation. The artist documents contemporary black experience through arresting, otherworldly paintings. Learn more here.
---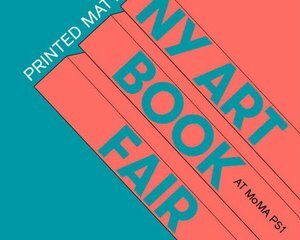 NY Art Book Fair
Thursday September 19 at 6:00 pm – Sunday, September 22 at 7:00 pm
Held at MoMA PS1 in Long Island City, the 2019 NY Art Book Fair will host 353 exhibitors from 31 countries, including a broad range of artists and collectives, small presses, institutions, galleries, antiquarian booksellers, and distributors.
Visit Hauser & Wirth Publishers at booth G01 to discover titles that range from traditional exhibition catalogs to artists' books as well as publications of primary source materials and collections of writings. Learn more here.
---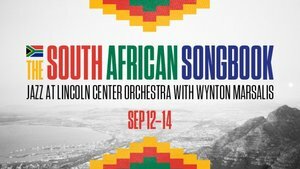 The South African Songbook
September 12 – 14 at 8:00 pm
The Jazz at Lincoln Center Orchestra with Wynton Marsalis kicks off Opening Weekend in Rose Theater with a musical celebration of South African democracy, 25 years after Apartheid's end. A diverse group of top South African musicians will join the orchestra to perform essential South African music, with each song chosen by a guest performer and newly arranged for the show by the JLCO. Learn more here.
---
Wave Hill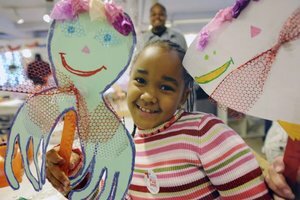 Family Art Project: Herds, Schools and Bevys
Saturday, September 7 from 10:00 am – 1:00 pm 
Celebrate collaboration, community and power in numbers as we explore the many ways animals exist and work together in herds, schools, flocks, bevys and more. Create animal puppets, then join your Family Art Project neighbors for some group storytelling to help your puppets find their packs.
Free, and admission to the grounds is free until noon. Learn more here.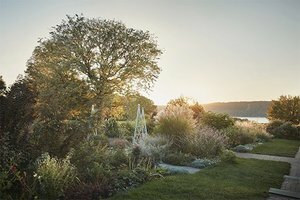 Annual Wave Hill Gardeners' Party
Saturday, September 14 at 7:00 pm
Hosted by the Friends of Horticulture, the Gardeners' Party celebrates the importance of plant nurseries to gardens. This year, the event honors Rosedale Nurseries and The Taylor Family.
Join us for cocktails in Wave Hill's world-renowned gardens and take in spectacular views of the Hudson River and Palisades, followed by a seated dinner and a live auction by Christies. Purchase your tickets today and RSVP by Friday, September 6. Learn more here.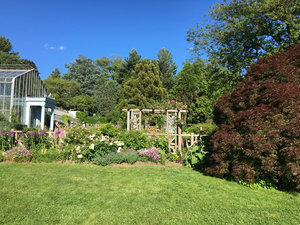 Wave Hill History Walk
Saturday, September 21 at 1:00 pm
Discover the fascinating history of Wave Hill's architecture and landscape on a walk with a Wave Hill Garden Guide. Hear about the people who once called Wave Hill home, among them Mark Twain, Theodore Roosevelt, Bashford Dean and Arturo Toscanini. Free with admission to the grounds. Learn more here.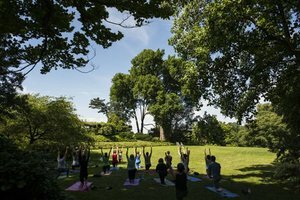 Wellness: Autumnal Equinox Sun Salutations
Sunday, September 22 from 10:00 am – 12:00 pm
Celebrate the sun with Sara Hart from iHart Lens. This energizing outdoor class consists of 108 salutes to the sun, a sacred number and symbolic tradition. Class moves indoors if it is raining. Bring your own yoga mat and water bottle and please be on time. Registration not required. Learn more here.
---