By Emily Reifel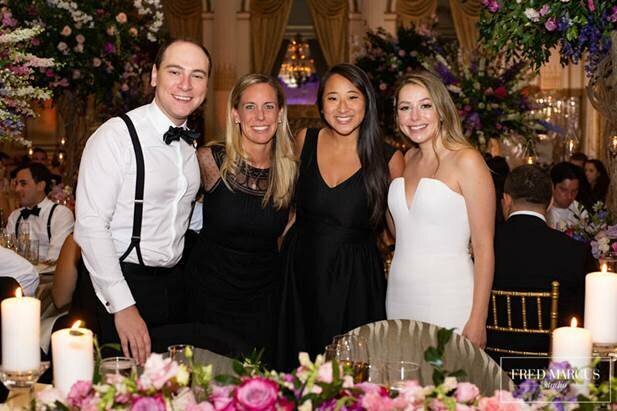 We live in a world where everyone is fixated on immediate gratification. Everything seems to be about right now, and people tend to use the term "ASAP" way too frequently. Sometimes, it feels like no one can wait for even just one minute. In the world of weddings, it used to be that people booked their weddings far out in advance, and now it seems like a 3-month engagement is the new normal; even the relationships can go from 0 to 60 in a matter of weeks. I prefer working in the short term, but there is something nice about playing the "long game" where things seem a little more zen. And this was truly the case for my lovely couple Jon and Diana.
Jon and Diana booked The Plaza two years out from their wedding date. It felt like their wedding was never going to get here, and just as their engagement was long, so was their relationship as they had been dating since high school. Going on a decade of love and togetherness, this was one couple that I wasn't worried about for one second, and I knew that they were each other's soul mates.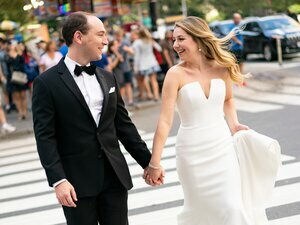 When I first met them I wasn't sure that they would book at The Plaza. They were taking their time looking at venues and after a few weeks I received an email that they wanted to move forward, and everyone involved in the planning couldn't have been more thrilled. Jon and Diana wanted to make their wedding planning an unforgettable experience and enjoy every minute of it, even down to finalizing details over champagne and Old Fashions in the lobby of The Plaza.
They chose an all-star cast to work alongside as well; Bobby Attiko from Hank Lane Music and Productions for music, Brian Marcus for Photography and Videography and Golf Srithamrong of Tantawan Bloom to design the whole affair. When this crew came in the house, it felt like a family affair. This team, along with Diana's professional project manager organizer and Jon's love for production, were all set to create an elegant yet fun wedding for everyone involved. Diana has a big family and Jon's family is smaller in scale, so putting a wedding together for guests of all ages can be a daunting task, but they did it with ease.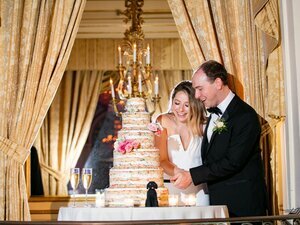 Not being in a crunch for time was a great feeling, and even if we weren't in touch for a few months every time we got together there was always a great energy; and before we knew it it was summer 2019.
Diana, Jon and I had a meeting scheduled to go over a few last minute wedding details, and as soon as they arrived they could sense that I wasn't having the greatest day. They immediately built my spirits up and knew instantly that sometimes real life takes over and it's ok to take a minute from wedding planning to regroup. This night created a bond that made their wedding even more special and fun.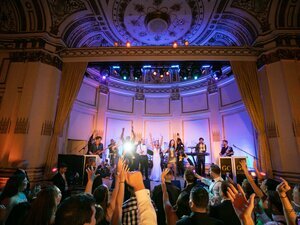 When their big day finally arrived, it felt as if my new assistant Tiffany and I were welcoming old friends back to The Plaza. We did not let any stress get in our way and everything went (almost) accordingly to plan. We will laugh about the little hiccups forever and no one will know about them except for us. Our rockstar team kept everyone on time and dancing the night away. Their guests loved their Old Fashioneds, champagne and of course Bobby's incredible musical talent. At one point, Diana's mom came up to me saying that Bobby was playing her favorite song and Brian Marcus stole a quick dance with her while everyone was enjoying their entrées. It was such a nice moment to really see that everyone, including our team, was enjoying Jon and Diana's big day.
Jon and Diana, I'm so happy we played this "long game" together and I know we aren't done. Cheers to many more parties, from The Plaza to Brooklyn.
---
Let Great Performances make your wedding a memorable one. Fill out the form below and one of our planners will reach out to you shortly: