A SEASON OF FUNDRAISING FOR CHILDREN
It has been a remarkable, heartfelt gala season with the ever generous New Yorker's coming out to support the multifarious. Whether it be the Sylvia Center teaching children about nutrition and fresh food, or the World Childhood Foundation advocating on behalf of protecting young children from exploitation and international trafficking, not one gala is more important than the next.
All of them are critically in need of constant funding to teach, protect, inspire and find a loving home from birth through the oldest adoption agency in New York. The New York Foundling has placed thousands of infants and young children in loving, caring and warm homes since 1894.
I was fortunate enough to be invited as a guest at the New York Foundling's Gala at The Plaza and at my table seven guests, all who were adopted, shared their gratitude to their adoptive parents and to the Foundling. I'm pleased to share quotes and pictures from these charities.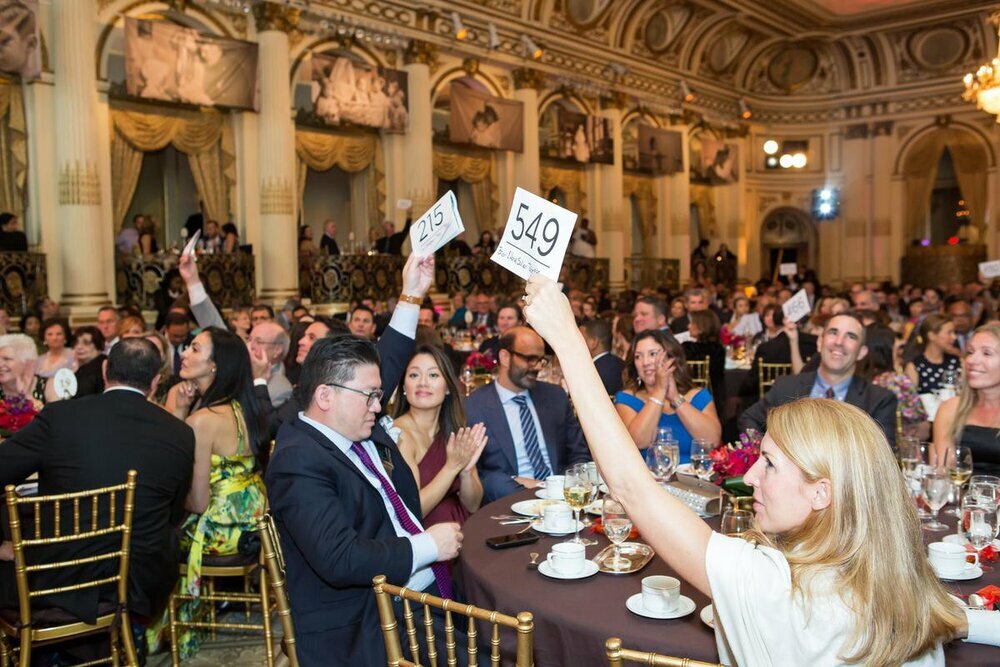 The Foundling's 150th Anniversary was spectacular! This is mostly due to the hard work and hands of the banquet team and wait staff. I highly recommend The Plaza Hotel! In all my years of serving on charitable gala committees, and as a board member of philanthropic organizations, I have never experienced such passion, professionalism and generosity from the head of events at any venue, let alone one such as the legendary Plaza Hotel!
– Joanne Marisa Sullivan, Guest and Committee Member at the New York Foundling
The World Childhood Foundation, established in 1999 by Her Majesty Queen Silvia of Sweden, envisions a world where all children are free from violence, sexual abuse and exploitation. Each year, Childhood USA hosts its ThankYou Gala Awards in New York City. This is the largest fundraiser for our foundation, mobilizing support for our US programs. These critical funds allow us to continue our work to stimulate, promote and enable the development of solutions to prevent and address sexual abuse, exploitation and violence against children.
During this annual event, we recognize outstanding individuals and corporate leaders that have significantly furthered the cause of children's rights worldwide. By honoring these extraordinary individuals it is our hope that their work will inspire other leaders, businesses, foundations and organizations to follow our awardees' example by protecting children everywhere.
– Agna Brayshaw, Project Manager at the World Childhood Foundation USA
The Harlem School of the Arts Gala is our largest fundraiser and for the past four years, we have raised over a million dollars holding the celebration at The Plaza. The funds raised have a direct impact on our students' access to arts education in the four disciplines of music, art and design, dance and theatre, where over 60% of our students, most of whom are from Harlem and Upper Manhattan, receive financial support.
– Talya Westbrook, Chief Development Officer at Harlem School of the Arts
Our annual event at The Plaza, A New York Winter's Eve, provides the perfect setting in which to graciously thank our supporters, give them an insider's look at new or expanded services coming down the pike, and tell a client story or two through multi-media, that leaves guests feeling inspired and proud to be associated with Volunteers of America-Greater New York. For instance, at Monday's event, our emcee, Willie Geist announced from the podium that funding was just approved for us to begin providing mothers whose babies are born with neonatal abstinence syndrome,
the permanent housing and wrap-around services they need to overcome their addiction and never return to using. Saving babies, saving families is something everyone can get behind and conveying complex, not very pretty issues in a beautiful room like the Grand Ballroom, when everyone is there to celebrate our successes, welcome in the holiday season and support our efforts, makes it easier. We are all in this together. Our donors, our staff, The Plaza, the entire team.
– Rachel Weinstein, Vice President of Communications and External Relations at Volunteers of America
In the little world in which children have their existence, whosoever brings them up, there is nothing so finely perceived and finely felt as injustice.
– Charles Dickens