PLAZA ARCHIVE - THE EDWARDIAN ROOM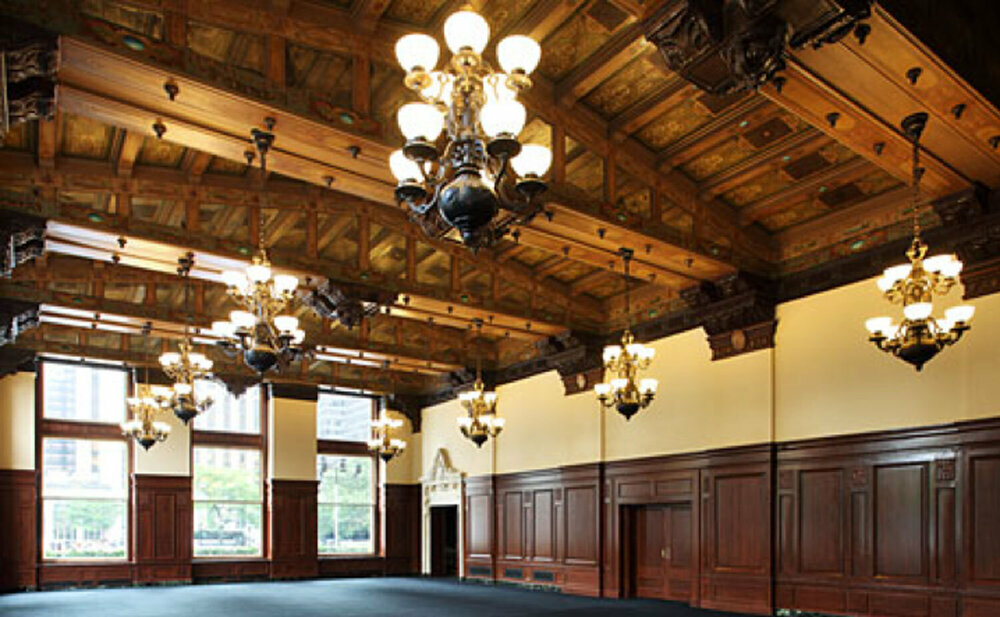 Welcome to my new column introducing historical tidbits of the legendary Plaza. My first stop is the most pristine real estate spot in New York City—the famed Edwardian Room with enormous windows facing Central Park South and Fifth Avenue and 59th Street.
There is no other address like this turn of the century Victorian room. In 1980 I dined in the Edwardian Room with my parents and it was one of the first times I had worn my customary blue blazer and grey flannel slacks. We sat near the window overlooking Central Park. I remember having veal Oscar for the main course. After dinner, my mother asked me to dance with her. She told me how to do the simple box step. I was only 14 but for one brief moment I felt like Gene Kelly on the tiny dance floor.
In 1920 the doors opened to men only and it became the hotel's premiere dining room. When making reservations men would ask for The Men's Café. At the time it quickly became the first of its kind "Power Breakfast" in Midtown. Major political, business tycoons and movie stars would dine for breakfast to be seen among New York's elite. The dining experience was true to its time in culinary history – starters included Hearts of Artichokes, Pate Maison and Cape Cod Oysters. Popular fish courses were Filet of English Sole Mervina and Olivette Potatoes Persillees. The star of beef courses was the famed Roast Prime Ribs of Beef au Cresson with Baked Potato (a SPLURGE at 75 cents EXTRA). Dessert specials were various fruit pies, Lemon Meringue, custard rice pudding and assorted sherbets. All ending with Demi-Tasse, of course.
It was called the "Plaza Restaurant" until 1955. Then it was named as the "Edwardian Room" after the time period of when the hotel was built – 1900's aka Edwardian era.
In December 2018 I will be hosting a dinner for 175 guests. The menu will be a bit healthier in choices, all nut-free, and of course a silent vegan and gluten-free option. Times have changed but the room still holds over 100 years of dining stories all waiting to be told.
For a limited time, you can have the unique opportunity to host an event in the Edwardian Room. Please call 212-549-0550 to inquire.