HARPER'S BAZAAR ICONS PARTY AT THE PLAZA HOTEL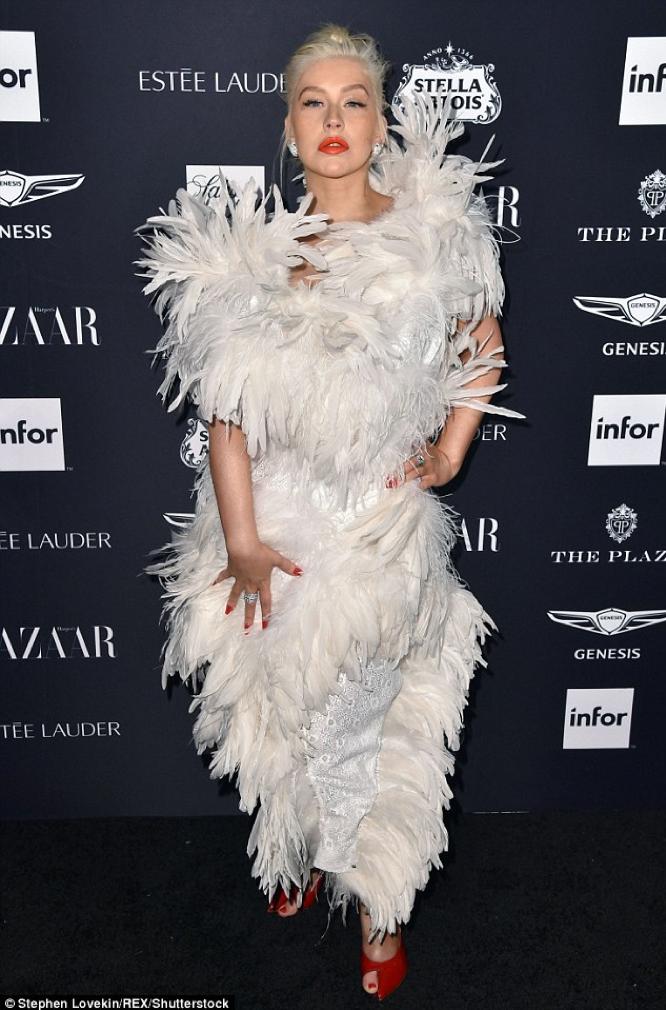 What Better Way To Open New York Fashion Week Than An Extravaganza At The Plaza?
On Friday, September 7, Harper's Bazaar threw the party of the year in honor of Carine Roitfeld's icons – a stunning portfolio of "The First Families of Music", worthy of picking up the issue at the checkout counter.  This event was a who's who of the fashion world — models, designers and the like pulled out all the stops when it came to picking their outfit of choice for the evening.  Not only were all of the guests dressed to impress, but the most chic of them all was the Grand Ballroom. The inspiration of the evening was "families that rock" – with dark red, giant gold lipsticks, the signature black carpet and a Moet Champagne tower took the party to another level.
Dressed to the nines, guests entered through Fifth Avenue crossing through the Palm Court to get the chance to view the black carpet in action! The carpet was completely abuzz with celebrities including Christina Aguilera, Adriana Lima, Gigi Hadid, Cardi B, Nicki Minaj, Christie Brinkley, Heidi Klum and many many more – click here for Harper's Bazaar official gallery. Top show stopper Bella Hadid, in a nude cat suit, got the cameras flashing non- stop. The drinks were flowing and guests indulged in specialty cocktails by Belvedere Vodka and Stella Artois, and splits of Moet Champagne – so incredibly chic.
Christina Aguilera, the featured musical icon this year, paid tribute to the first families of music including Bruce Springsteen, Kanye West, Erykah Badu, and many more. As soon as she was ready to perform, drinks and iPhones were in hand ready to snap photos and videos of the concert. This was my first time seeing her perform and she was amazing! She has so much energy when she gets on stage and it definitely radiates throughout the crowd. She was singing for just about 50 minutes and the crowd could not stop dancing!
This event was truly memorable, it was a triple threat blending fashion, music, and The Plaza.