BEAUTY, BOMBSHELLS AND BRAZILIANS
BRAZIL, THE LARGEST COUNTRY IN BOTH SOUTH AMERICA AND LATIN AMERICA, CHOSE THE PLAZA TO HOLD THEIR 2018 GALA.
The Plaza is notorious for lavish affairs, and these Brazilian Bombshells seriously raised the bar. One by one, the glamorous guests dressed in brilliantly colored gowns adorned with feathers, beads, and extravagant accessories, immediately became the focal point of the event. They entered the Grand Ballroom Foyer through a rainbow of umbrellas, unveiling a festive flow of celebratory cocktails, delicious Hors d'oeuvres, including the famous Brazilian Cheese Bread, Pão de Queijo. Guests bid on rainforest and Amazonian pieces as well as inspirational art to raise money for the fearless Brazil Foundation.
The room was filled with beautiful woman and yet three very special and very tall ladies stood out especially. Gracing the guests (as well as the ceiling), these stunning "tall women" (on stilts) perfectly captured the fun essence of the evening. Dressed as flowers, they danced and breezed through cocktail hour and made Instagram moments for all, including the many Victoria's Secret Models that were in attendance. Pictures were captured, glasses were passed, and the sociable crowd at the cocktail hour began to trickle into the Grand Ballroom.
A Brigadero Sweets table, 18 feet long and dressed to the nines, graced the Grand Ballroom upon entrance, as it does in Brazilian homes when they have guests over. Bentley Meeker designed a lighting scheme that filled the room with ambiance, inhabited the feel of the event, and enhanced the beauty of the guests. The green floral arrangements were fitting and transported the space to the rainforest. The incomparable Chef Geoff Rudaw specially designed classic upscale Brazilian fair and served a decadent Cashew Crusted Branzino with Coconut Rice, Mango Salsa, and Sweet Plantains. Devoured by the 450 guests, the plates were cleared and everyone danced the night away.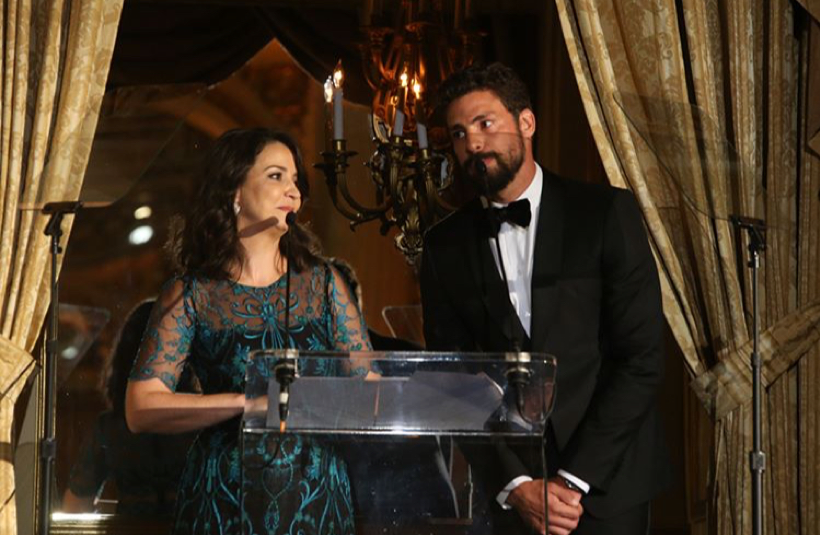 Would be remiss to not mention the beyond handsome, very famous Actor Cauã Reymond (the Brad Pitt of Brazil, if you will) who caused a photo frenzy on the red carpet and stole the hearts of every woman in the room…as well as some men (AKA our very own Mr. Manners).