Even as we're practicing social distancing, we continue to see great examples of how life happens around food. Instead of the corporate lunches, we're seeing teams enjoy video conference lunches; instead of big dinner parties, families are having home-cooked meals together; and instead of packing bars at happy hours, friends are toasting each other virtually.
With more people cooking at home, we're collecting recipes from our Great Performances' team members, families, friends and partners to share with you and provide some inspiration for delicious dishes you can make at home. Share your recipes and photos with us: tag us on social media #gpcovidcooking, direct message @gpfood or email marketing@greatperformances.com.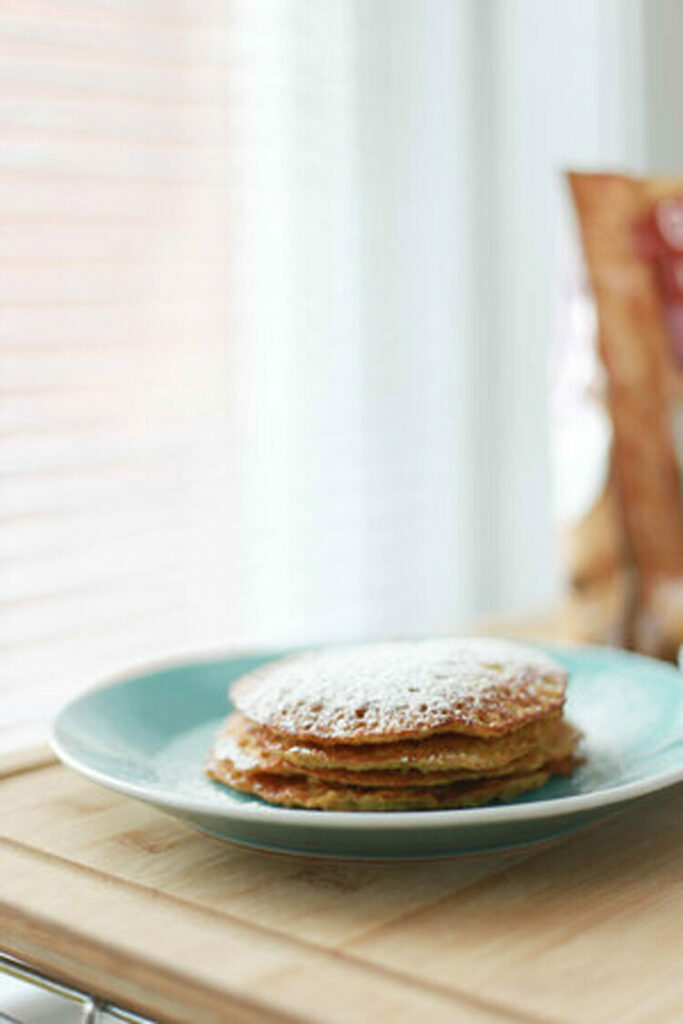 These light and delicious pancakes are easy to make and are a great way to start any day!
Recipe provided by Great Performances' Chef
Shaquay Peacock
Ingredients:
3/4 cup buttermilk (or combine 3/4 milk with 2 tbsp lemon juice or vinegar)
1 egg, separated
2 tbsp maple syrup
1 cup flour
1 tsp baking powder
1/4 tsp baking soda
1/2 tsp salt
2 tbsp butter, melted, plus more for cooking
Procedure:
Combine wet ingredients (milk, egg, syrup, melted butter) in a bowl.
Combine dry ingredients (flour, baking powder, baking soda, salt) in a separate bowl.
Add wet ingredients to dry ingredients, being careful not to overmix the batter. There should be lumps.
Heat a pan or griddle over medium heat and add butter or oil for cooking. Pour batter onto hot pan and cook until bubbles appear on edges and edges begin to dry. Flip carefully and cook for a few minutes or until the pancake bounces back when pressed gently in the middle.
Serve with our choice of butter, syrup, powdered sugar or jam.