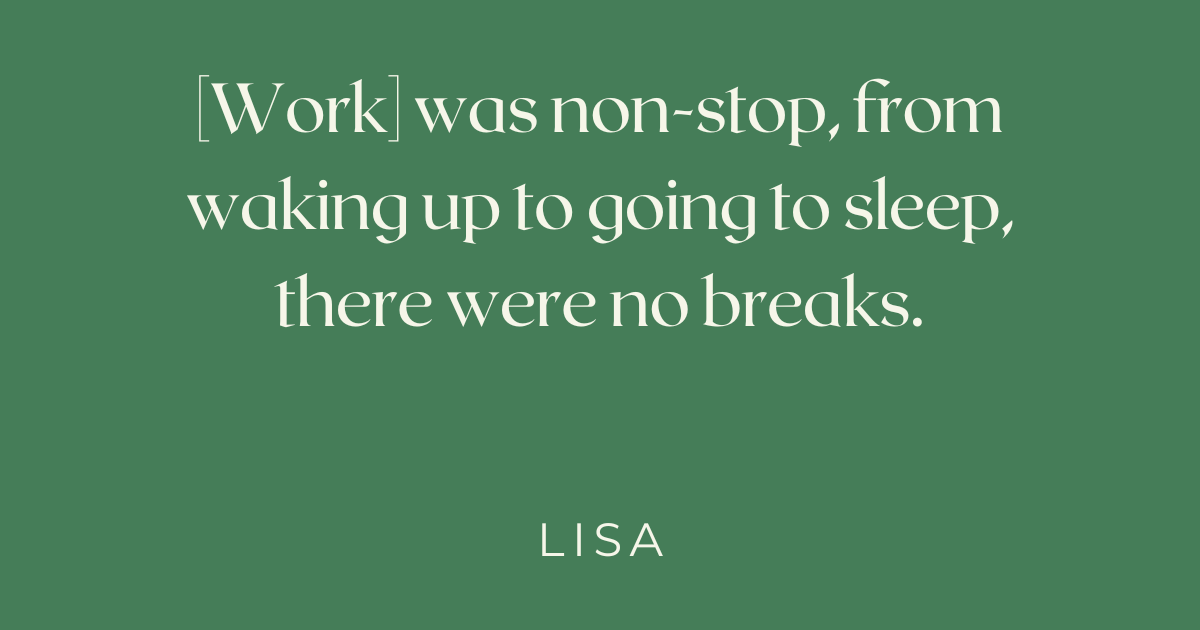 Where were you in March of 2020. Is there a moment that stands out in your memory?
It was business as usual for me, I was commuting between my home in CT and downtown Manhattan for work. I remember getting concerned about what I was reading and I stopped at the pharmacy on my way to work in early March to pick up 3 or 4 containers of Clorox wipes for my office and when I got to work, people thought I was nuts!
What about the early days of lockdown do you remember most?
Fear. Concern. But also I remember thinking that we'd be back at work in a few weeks
Were you with or separated from family?
I was with my family
How did you adapt to lockdown? Was there any silver lining?
It was extremely challenging, especially with the kids trying to continue with school remotely and none of us wanting to leave the house or touch groceries or mail without wiping it down. There was so much unknown, so much fear. It was difficult to have to share an office with my spouse every day and figure out how to not drive each other crazy! We were frantic as it related to our office tenants and whether or not they would pay rent so we could pay our bills. There was a tremendous amount of work to get done to figure out the path forward at work, so it was non-stop, from waking up to going to sleep, there were no breaks. Only silver lining for us was moving into our house in CT sooner than we otherwise would have. It was such a blessing to have the yard and swimming pool instead of being stuck in our NYC apartment that summer of 2020. We also were able to get a dog, something the kids have wanted for years.
Has the Covid era affected your work or professional aspirations?
No, I'm still as ambitious and goal-oriented as I was before COVID – I just want to enjoy the flexibility that I have now (2 days working from home) that wasn't as easy to get approved from the boss pre-COVID
How have we changed as a society – what stands out for you?
I think school aged kids suffered greatly due to COVID. Depending on their age during COVID, they either missed out on formal education during formative years, missed out on normal advancement of their education, missed out on major social events like proms or homecoming or athletic events, college prospects were impacted for the strong athletes out there and normal social development was impacted greatly – not just with the limited peer interaction during COVID, but having to wear a mask when back in school. The consequences of all these things have had a very negative impact on these kids.
What are some of the changes you have made that stick to this day?
Schedule flexibility and not going into the office 5 days per week
What will you remember most about these years?
They are a blur. I always think – before COVID, during COVID or after COVID when I am thinking about something from the past 5 years. The during COVID timeframe all just blends together. I think what I will remember the most is how adaptable we all were, how hard we all worked (in our pj's), how much more personal things were at work (seeing colleagues dressed down, seeing their dogs and kids and spouses on the zoom screen) and how much progress was made in such a short time (related to technology, communications, innovation, amenities, focus on employee and tenant experience)
How do you feel about "going back to normal" – do you feel or sense a resistance to it?
I do feel a sense of resistance to it in some people, yes. There seems to be three categories – people who couldn't wait for normalcy, people who never wanted to go back to normal (i.e. office 5 days a week) and people who appreciated the flexibility they got from their employers during covid and want to retain some portion of that.
How you feel about NYC?
Greatest city on earth! In many ways, it's back to being busy most days and it feels normal. But the increase in crime, homelessness, etc. is extremely disappointing, challenging, and at times, downright scary.