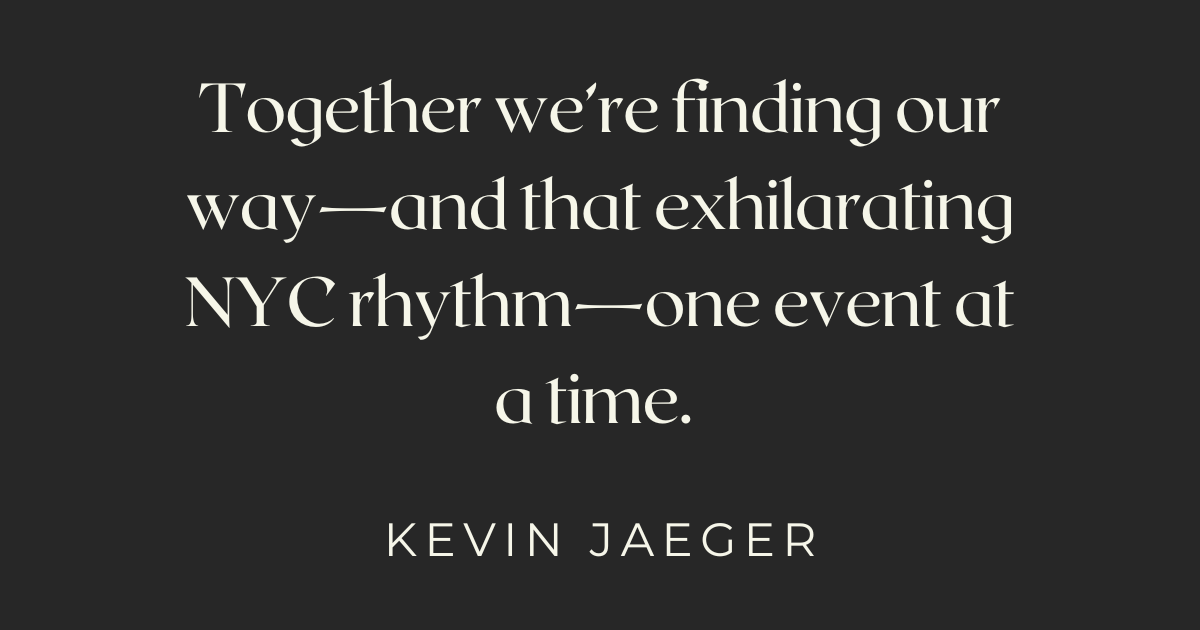 In March of 2020, New York City was a speeding train vibrating with excitement and possibility and I–like many of us–was thrilled to be along for the crazy ride. We were unstoppable.  We were unbreakable. We were all Leo in Titanic–we were "King of the World!"
And then, one day–the unthinkable happened: the train came to a crashing halt and suddenly, the city stood eerily still.
The past few years have been a jarring and confusing time for all of us. I spent much of lockdown alone in my studio apartment trying to make sense of the traumatic events wreaking havoc on our city and our world. The city's heartbeat was gone—the addictive rhythm that typically resonated in the traffic, the bright lights, the bustling crowds, the busy streets. All the joys and woes of this magical and complicated metropolis seemed to disappear in the blink of an eye. And without that constant and resounding beat guiding us like a metronome, the silence of the city was deafening.
Three years later, as we all continue to navigate life in a world that is forever changed, one of the best parts of being on the Great Performances team has been the opportunity to reconnect our clients with something that's felt lost. With each holiday party crowd that rejoiced in being together again, each non-profit organization that gratefully opened their doors to energetic donors at in-person galas, and with each lively conversation shared over cocktails and passed hors d'oeuvres, the people of this city can again begin to feel it reverberating in their bones. Faint at first, and sometimes so tentative that it's only just a whisper. But every time people gather and make lasting memories, they add their voices to the symphony of Life that is reinvigorating this wonderful city.
The train was derailed, the ship may have sunk (sorry, Leo) but together we're finding our way—and that exhilarating NYC rhythm—one event at a time.