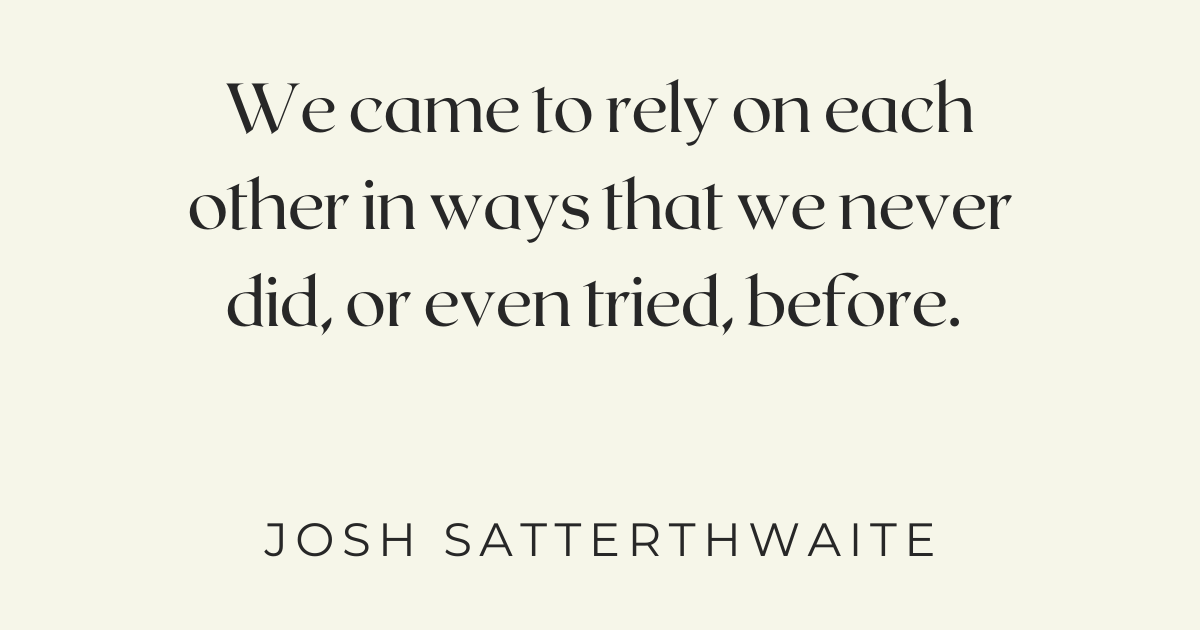 I can remember seeing the news articles, the cruise ships stranded, the calls to buy masks (which, thanks to California wildfires, we already had a case in the closet) – it was a gradual creep of nerves amongst everyone for a while and then suddenly – everything stopped. I think it took the NBA cancelling to get that collective "Oh shit" from us all back on March 13.
There were many conversations amongst our team – what next? how can we help?
Then – "Can you make a budget for thousands of home-delivered meals?". Sure, I suppose so. We didn't know if it was going anywhere, or honestly how we would do it when the call came: We need you to start on Monday.
I told Andrew I needed to go to New York, some tears followed, and I spent the next few days on the phone from 4am to sundown trying to mobilize everyone vendors, ordering cardboard boxes, talking to partners, appointing a Safety Czar (What does that even mean?!) and finally got on a flight. The airport and plane were empty – as were the streets in New York.
I didn't know how long this would last – a few weeks? a month? I moved through 5 different hotels and 2 apartments in the first 3 months, though not officially going home until January 2022. In my head, I think of that as the return to normal, but was it really?
Here we are, another year later, still thinking about the 'return to normal' – I saw a post recently about how no-one is signing 'Stay Safe' to emails anymore, does that mean we've returned to normal?
I think it's perhaps a mistake to even try – we've all been changed – individually, as a company, and as a community. We came to rely on each other in ways that we never did, or even tried, before. It's my hope that we can harness that optimism, empathy, and care as we go into another "post" COVID year and create something even better (though what that is….I haven't figured out quite yet)