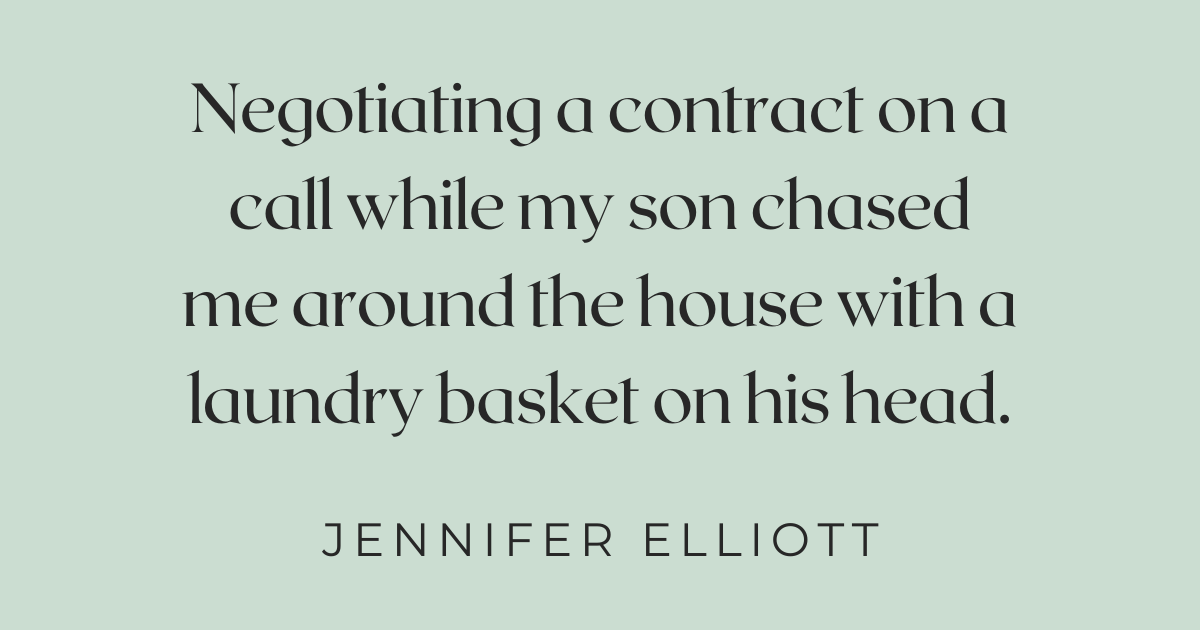 Some moments that stood out for me:
Getting a call from the Office of Emergency Management on a Saturday asking for 10,000 meals to be produced on Monday – and being able to execute it.
Sitting in a client's office on a Thursday in March, my phone kept going off with all our clients telling me to call them as they were starting to close.
Balancing working from home – my son across the dining room table at virtual kindergarten, singing with the group, while I was at the other end in a virtual meeting.
Negotiating a contract on a call while my son chased me around the house with a laundry basket on his head (look at me mommy!).
Having new clients that I didn't get to meet in person for over a year after working with them.
Working with vendors to develop new ways of safety in food service – and seeing technology move faster than it had before.
Watching in amazement as the NYC departments came together to organize getting food to people who needed it the most. There were so many late night and weekend calls, and everyone was on call 24/7.
Staying flexible as a company to keep up with our guests' and clients' needs, based on constantly changing guidelines and requirements.