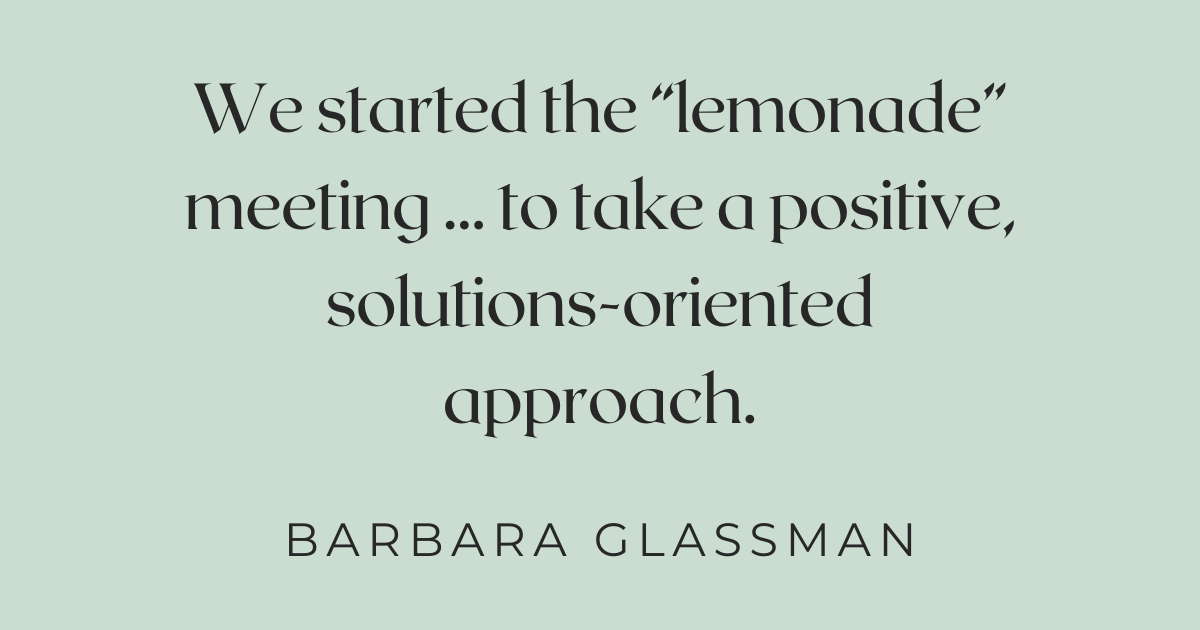 There are certain dates I will never forget. They are seared in my memory. March 13 and March 15, 2020 are two of those dates for me. As the executive leader of a small organization, I remember clearly the making decisions in the face of uncertainty those first couple of days. On March 13, I advised our staff of nearly 40 to take any materials home that they thought they would need for the next week. Little did any of us know at the time that it would be many months before we would return to the office, and that years later we still wouldn't have returned full time.
As a small organization, it had always been our practice to follow the Mayor's public announcements, so if public schools were closed for the snow days, our organization would close. As the weekend ticked on through Saturday, the public news grew increasingly alarming, and it became clear that staff members wouldn't feel safe traveling to the office on Monday. Members of our leadership team communicated, but the Mayor and Governor remained silent through Sunday morning. For the first time during my tenure, we got out in front of the public announcement. At 2 pm, I emailed the staff telling them to stay home and not to travel to the office. I was concerned for their safety. Later that afternoon, the Mayor and Governor announced that all workers, except for essential workers, should stay home.
Fortunately, my organization's ability to transition to fully remote work was very smooth. Having anticipated the need to be adaptable to more off-site work, we had already invested in the necessary technology to support our work remotely. To help our families, we launched programming immediately on Facebook Live, even though we had more questions than answers about how schools were going to support our students during this time. We immediately started an internal meeting with supervisors from across the organization called the "lemonade" meeting because we wanted to take a positive, solutions-oriented approach to the challenges, "lemons", we confronted.
Initially, my husband and son, who was in high school, were home. One week later, my daughter, who was a sophomore in college, returned home too. We were all in our apartment, all the time, finding places to work and learn. It was comforting to be together. Never a family who watched TV together, we binge watched the Great British Baking Show. While the anxiety and stress was high and intense, over time I felt a great relief from the withering meeting schedule I was keeping pre-pandemic.
Then three months later, George Floyd was murdered. Having not yet metabolized the challenges of the pandemic, the world was further destabilized. I considered resigning my leadership position. I very much wanted our organizational accomplishments to survive, but I wasn't sure I could confront the professional challenges. Fearing that a leadership change during this time wouldn't be in the best interest of our organization, I stayed another two years. Our organization grew rapidly during this time because the demand for our services was high. But I was overtaxed and over stretched, as was the staff, so about two years after that initial decision to keep everyone home, I resigned.
As we emerge from the pandemic, I now notice how everyone in New York City rushes. I used to love the NYC pace and welcome it, but it now seems frantic to me. I like the flexibility of the hybrid work model and the ability to fulfill my professional responsibilities from many geographical locations. I picked up old hobbies and adopted new ones.
Yet as we emerge from the pandemic, I feel myself and the City shifting back to our old ways. My schedule has once again returned to a withering pace and I am cognizant of the burnout I felt prior to and during the pandemic. As we move forward, like many, I hope to preserve the new hobbies and friendships I have made, a more fluid lifestyle, and the slower pace.