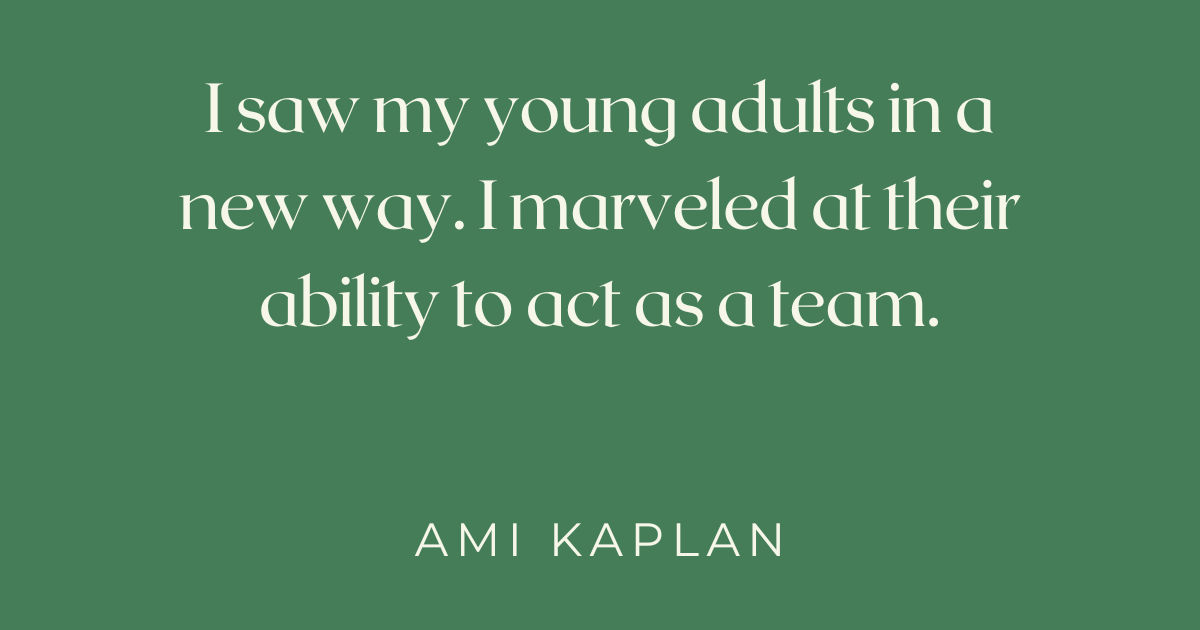 I lost my mother in February 2020 and there was a palpable absence in my life. In March when COVID became real my young adults all decided to come to our NJ home with their significant others. It was the greatest gift. Their presence filled a void, my need to love and be loved. My grieving was dulled by the need to keep the people I loved most in the world safe.
I tried new recipes, desperate to feed eight different souls with discerning palettes at the end of a long, strange workday. My son-in-law, always curious, watched me and learned to bake. My kitchen was filled with wonderful aromas and my arms with people who needed comfort and assurance as much as I did.
I saw my young adults in a new way. I marveled at their ability to act as a team – how each one settled into a routine of clearing plates, sweeping the floor, setting the table, gathering us for activities, instructing us how to use the Peloton, and (bless him) fixing our technology woes.
We spent time after dinner playing Uno, watching Tiger King, Ozark, The Crown, it didn't matter what – it was a sacred, healing time of gathering and being together. We walked as a group for miles each day exploring our neighborhood for the first time – discovering the pleasure of just breathing fresh air, the magic of the seasons changing, and voicing our angst, fears, and aspirations.
Each left when they were ready. Maria Shriver described it best when she said, "Home is a fueling station," a safe place to come home and stock up on what you need.
When I returned to NYC to work, I was reminded of how much I love the city, how it had suffered, how less fortunate so many were and I am filled with a passion and drive to make a difference and help our communities recover. I am different, resilient and so is the city.