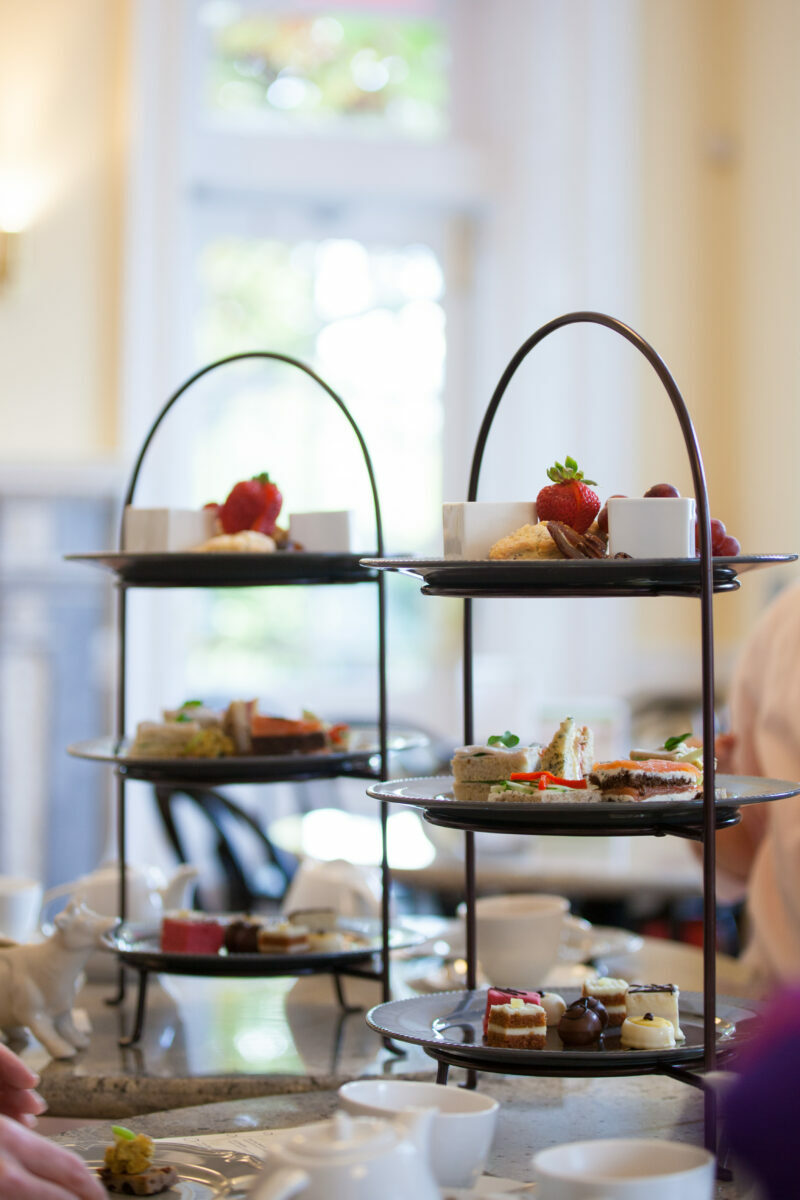 Great Performances is delighted to present the Holiday Edition of our Afternoon Tea at Wave Hill. A custom menu designed specifically for Wave Hill, our Holiday Tea uses local and seasonal ingredients and inspiration from our own organic farm, Katchkie Farm.
Delicious tea sandwiches and delectable pastries provide the perfect accompaniment to Tea by Palais des Thés or House Made Hot Cocoa. You can enhance your Holiday Tea with a bottle of sparkling wine.
Holiday Tea guests enjoy complimentary admission to the grounds.
Start with a selection of Teas by Palais des Thés or enjoy our House Made Hot Cocoa.
You'll enjoy the comforting decadence of a traditional tea service including 
Tea Sandwiches: Egg and Cress; Smoked Trout and Cucumber; Sliced Apples and Chutney; Griddled Turkey and Brie 
Scones and Cakes: Olive Oil Cake with Candied Citrus; Assorted Scones and Short Bread; Clotted Cream, Raspberry Jam
Desserts: Raspberry Tartlets; Chocolate Truffles; Dark Chocolate Brownies; Gingerbread Cookies
Reservations must be made five days in advance.
Due to the nature of the event, no substitutions or changes are available.
MAKE YOUR RESERVATION FOR HOLIDAY TEA AT WAVE HILL