ZESTY ANCHOVY VINAIGRETTE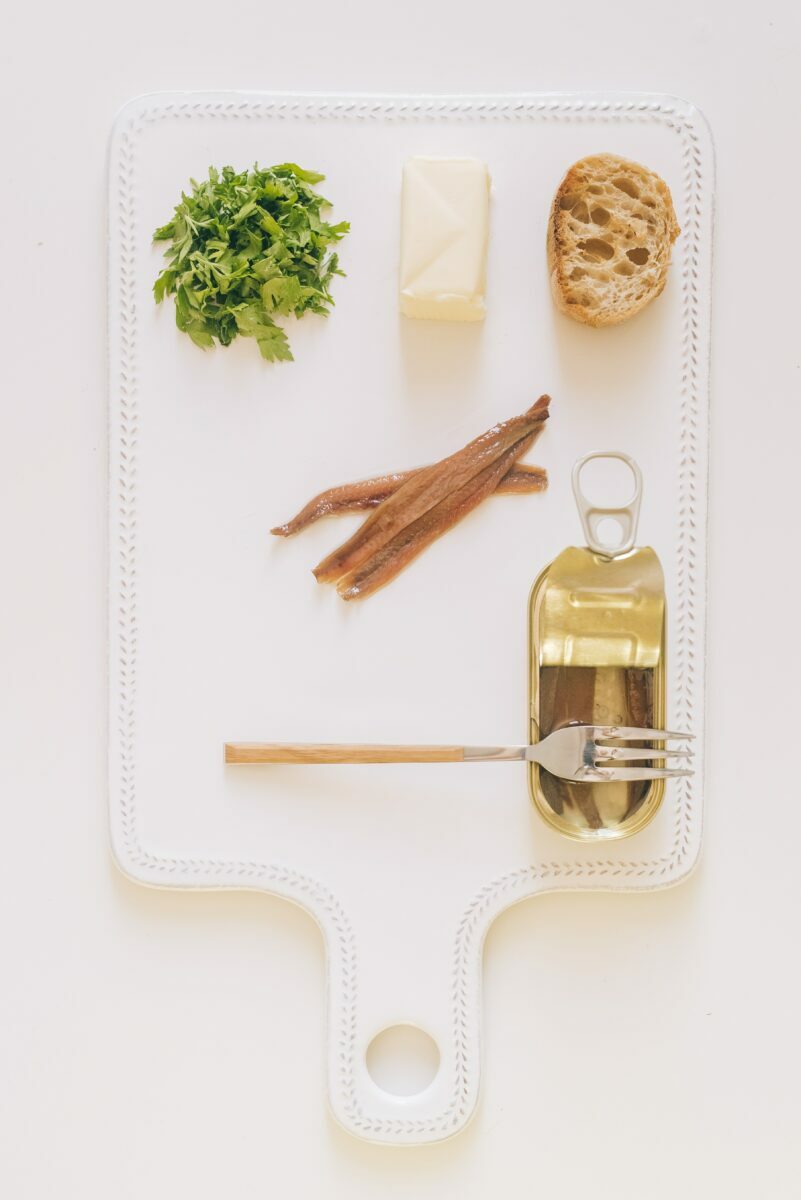 During week 2 of our Culinary Egg-venture cooking series, I shared an updated version of one of my favorite dishes from my childhood: Eggs Piperade. This Basque Country cousin of the Shakshuka features fennel, both the bulb and the seeds, along with bell peppers, and tomatoes creating an incredibly flavorful, delicious sauce in which we baked eggs and then topped with crispy chorizo bits. Big, bold flavors like this call for a side salad with bold, zesty flavors, so I paired it with an arugula salad  dressed with my zesty anchovy vinaigrette.
The anchovy vinaigrette stands up to the Piperade without overpowering it. This is also one of the few dishes in which I'll use raw garlic, which can be too potent in many dishes, but plays beautifully with the anchovy here.
Peppery arugula or bitter dandelion greens make the perfect accompaniment. Try this recipe and let me know what you think!
Ingredients
2 oz anchovy, finely chopped (if using anchovies canned in oil, do not discard oil)
1 clove garlic, peeled and finely chopped
1 tsp Dijon mustard
¼ cup red wine vinegar
1 cup olive oil
Salt and ground black pepper to taste
Procedure
In a small mixing bowl whisk together chopped anchovy, garlic and mustard. Whisk in red wine vinegar and a pinch of ground black pepper. In a slow stream, whisk in olive oil. Season with salt and pepper to taste.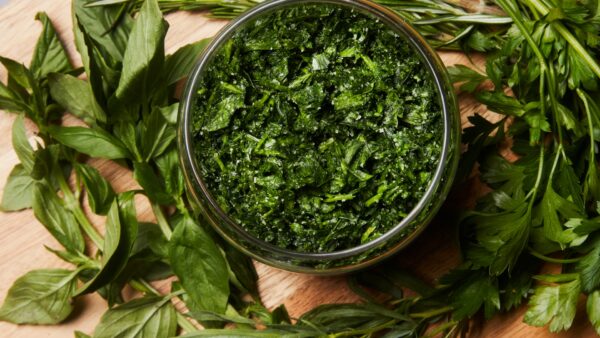 This month we're celebrating Preservation with an Herbed Salt recipe that adds flavor to any meal.
Read More »