WOLLMAN RINK IS BACK FOR HOLIDAY GATHERINGS!
Liz Neumark shares some childhood memories and what it means to be part of the reopening of Wollman Rink in Central Park.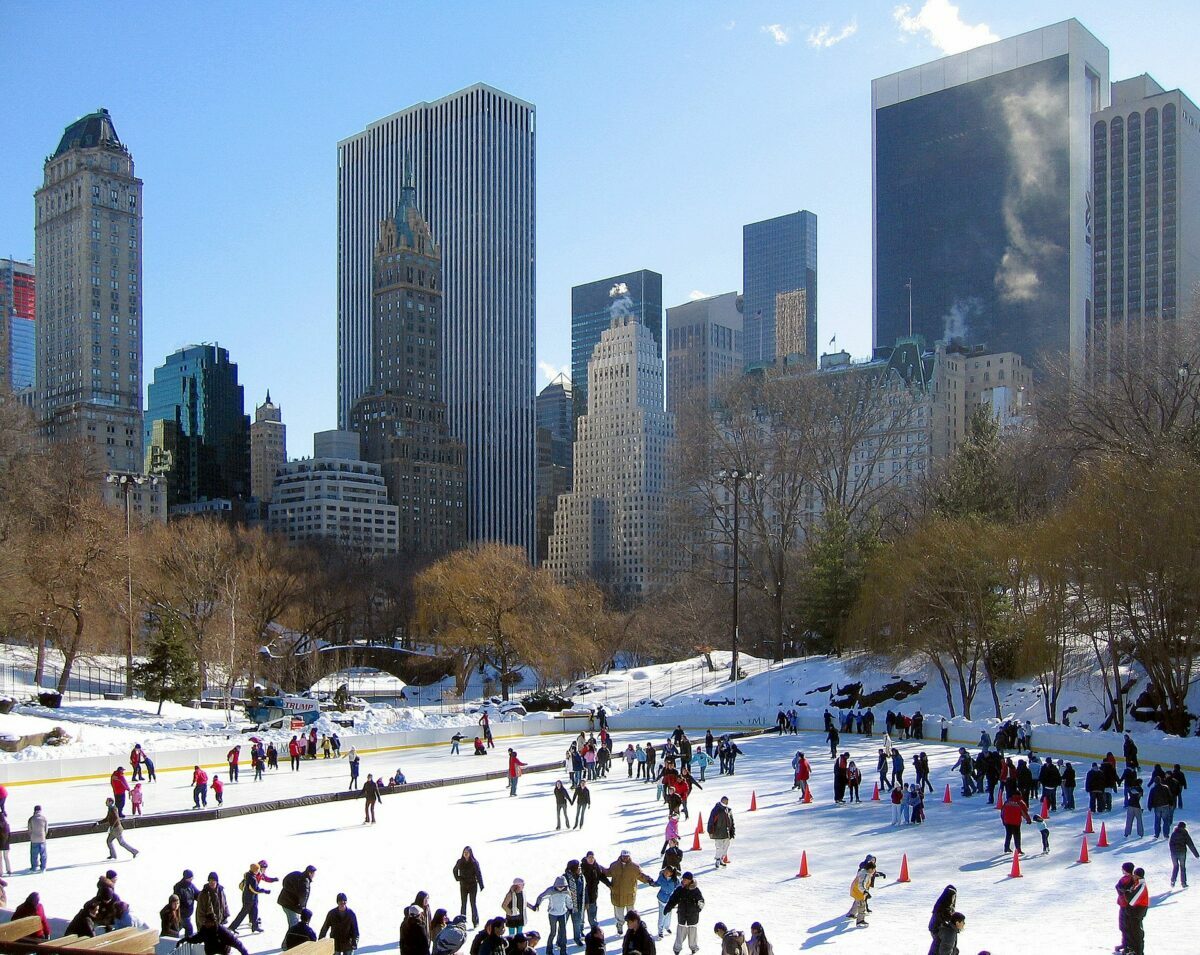 Wollman Rink holds many special memories for me. Growing up on Manhattan's West Side, Sunday mornings began with a walk through the park with my sisters, to skate in the first session.  I loved it.  Now I get to go back!
Next month, Wollman will reopen to a new chapter in its storied history…..and Great Performances along with our partner in deliciousness, Melba Wilson, will be managing all the food and beverage hospitality!  Under the management of Wollman Park Partners, a group dedicated to operating the rink on behalf of NY'ers, giving back to local community groups, and maintaining the highest standard of ice quality and safety, Wollman is perfect for gatherings and celebrations of all kinds.
What an ideal moment for us, as this is the year for outdoor activities and gatherings.  In addition to tasty and healthy menus at the café, Wollman is the perfect destination for:
Team building events and Holiday gatherings
Weddings & Bar/Bat Mitzvahs
Non-Profit fundraising and School parties
And…..Corporate events of all kinds!
Exclusive booking of the rink happens on Mondays and Tuesdays – all other dates are open for groups from 2 to 250, with a range of spaces.
Please contact our GP team at celebratefood@greatperformances.com or via the form below for more information and to book a date now. 
The rink, big sky, city view….the magic!  We cannot wait to share it with you.  
And I will be that 'kid' on the ice, dreaming, skating, and forever in love with New York. 
Interested in an event at Wollman Rink?
Complete the form below and one of our expert event planners will follow up!