WILD RICE AND BUTTERNUT SQUASH SALAD WITH MAPLE BALSAMIC DRESSING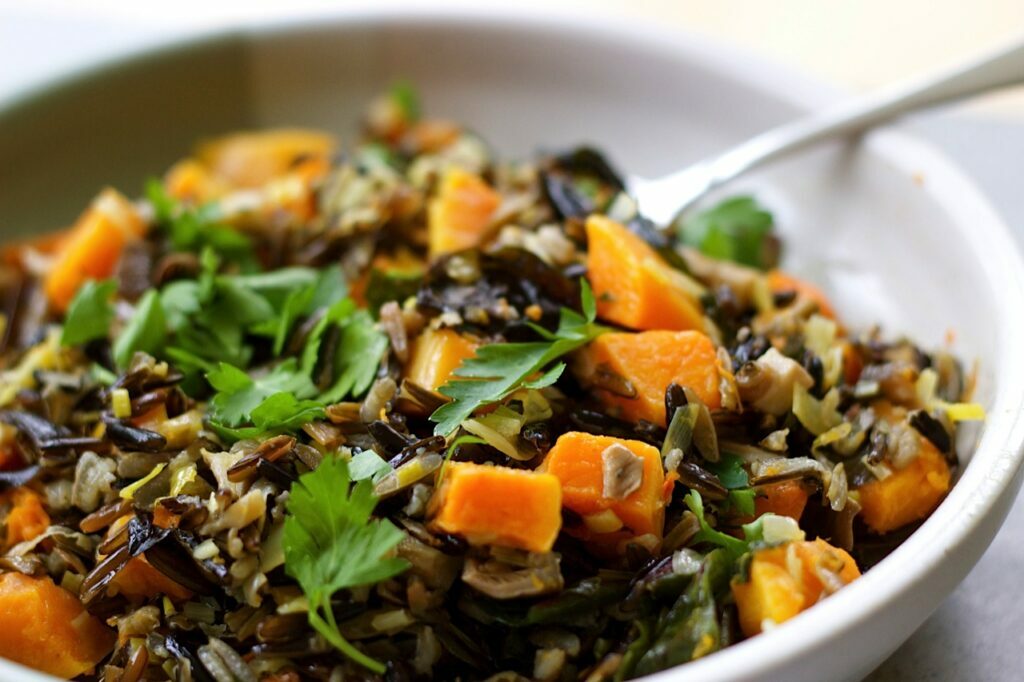 For Dressing
¼ cup extra-virgin olive oil

2 tbsp pure maple syrup

2 tbsp balsamic vinegar

½ tsp sea salt

Scant ½ teaspoon black pepper

½ tbsp chopped fresh rosemary

1 clove garlic, minced
For Salad
2 ½ cups butternut squash, peeled and finely chopped

1 ½ tbsp olive oil

Sea salt

Black pepper

2 ½ cups thinly sliced kale (lightly massaged) or spinach

½ cup thinly sliced leeks, both white and green parts

½ cup dried cherries (or dried cranberries)

¼ cup fresh basil, thinly sliced

3 cups cooked wild rice, warmed
Prepare the Dressing. Add all dressing ingredients to a bowl or high-sided jar and vigorously whisk or blend with an immersion blender.

Prepare the Butternut Squash. Preheat oven to 400°F. Toss squash with olive oil, salt and pepper. Spread onto a baking sheet and roast for about 25 minutes, stirring once, until fork tender. In a large bowl, combine spinach, leeks, cherries and basil. Stir in warm rice and squash so that spinach wilts slightly from the heat. Stir dressing into salad; taste and adjust salt level if needed. Serve at room temperature.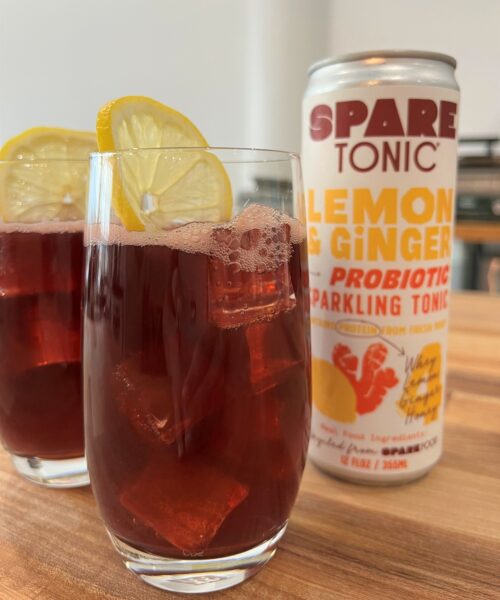 We're celebrating Climate Week with our friends at Spare Tonic and their take on a Spanish classic, the "Spare Tinto".
Read More »