WHAT WE'RE EATING THIS SUMMER
SEO description. Try to make this 50-100 words so the rest of the recipes make up the rest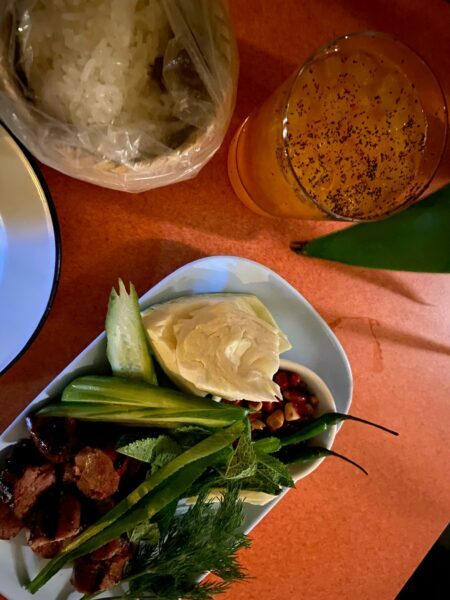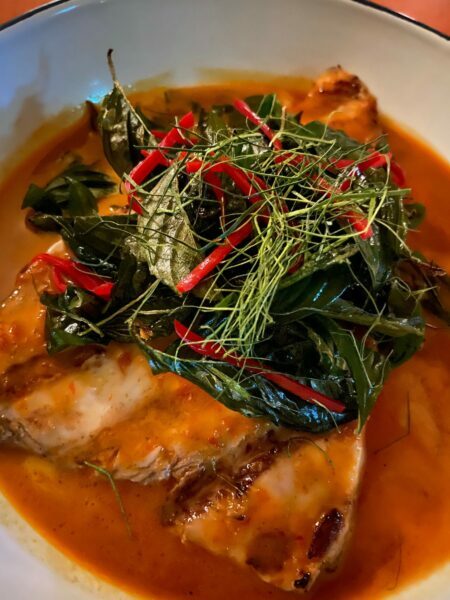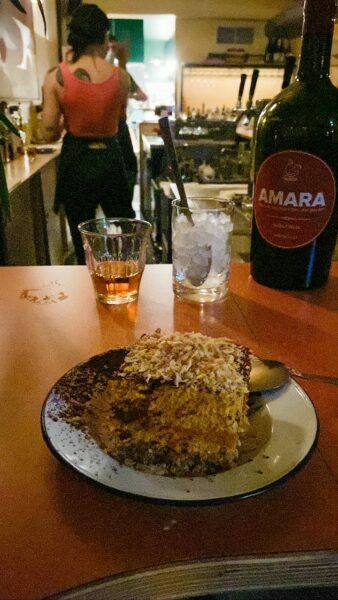 To say that I simply "enjoy" planning last-minute jaunts to Canada is somewhat of an understatement; my listed hobbies on my dating app of choice include "running," "live music," & "weekend trips to Montreal." On my latest trip in early April, I was greeted by light, continuous rain, apple brandy, & an earnest recommendation to cancel my existing Saturday night dinner reservation and go to Thai restaurant Pichai instead.
I sat at the bar & asked the bartender to choose for me (something that I do on most solo trips, not just the ones featuring menus predominantly in French). I used my fingers for the first course, flattening little balls of sticky rice to pair with fermented sausage, cucumber, cabbage, herbs, peppers, & peanuts. Then came the pièce de résistance: a dish of grilled swordfish in red curry sauce that made my tastebuds sing. The fish was inspiring; rich and flavorful with a unique, soulful taste that was completely brand new to me. I rounded out the meal with Thai tea tiramisu and amara and went on to dance with new friends in Old Montréal until the wee hours. A perfect Saturday night.
No wines ordered, but we had these amazing steaks at Taste of Texas at Houston, one of the most popular steak houses in Texas. When we arrived, they took us to the butcher fridge and we picked out the meats. The metal disk in the pictures is the identification number.
Porter House Steak
Tomahawk Ribeye
Brussels Sprouts with Bacon Jam
Baked Potato
Creme Brulee
Unfortunately, I forgot to take picture of all you can eat salad bar 🙁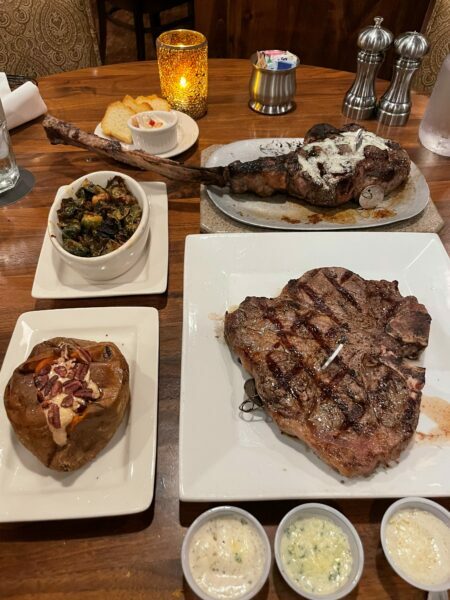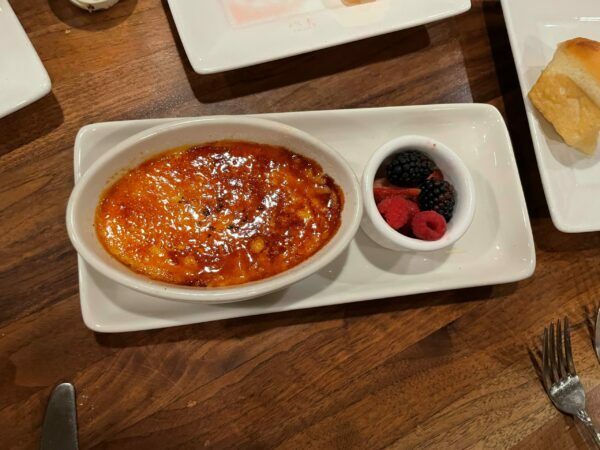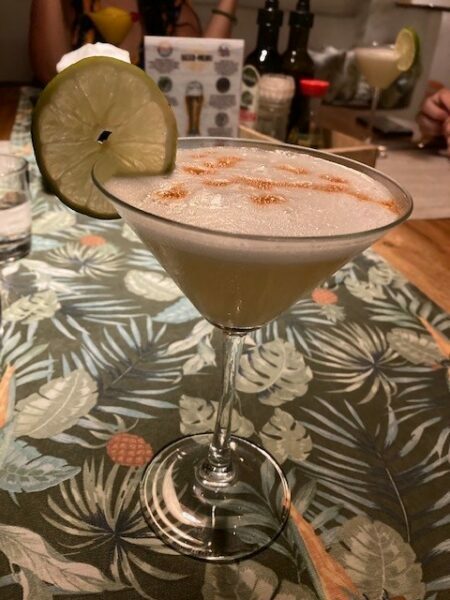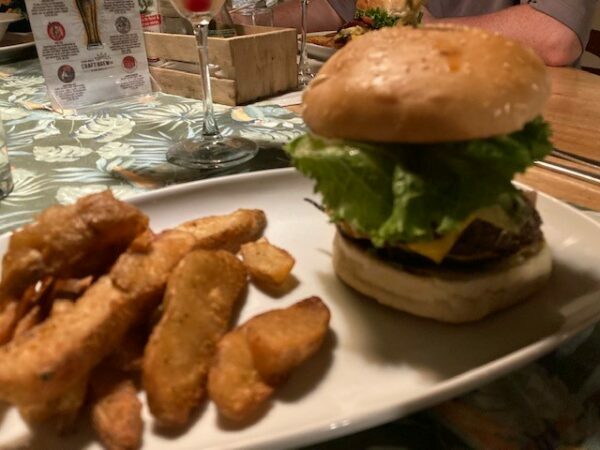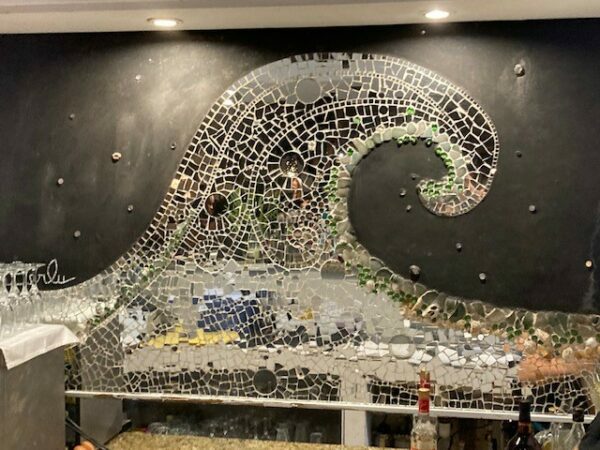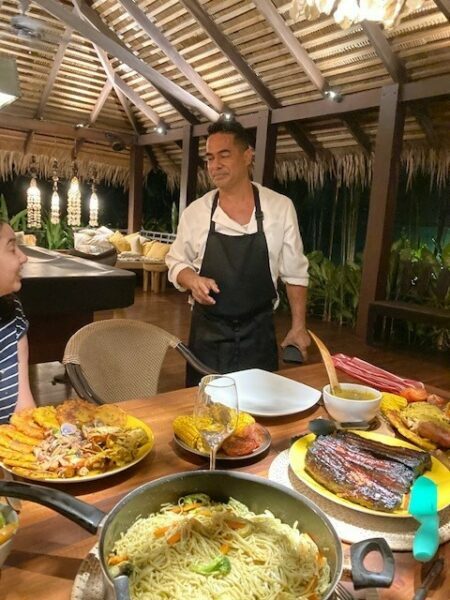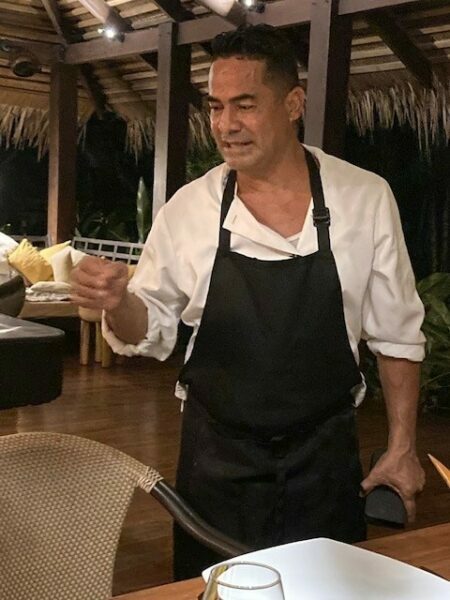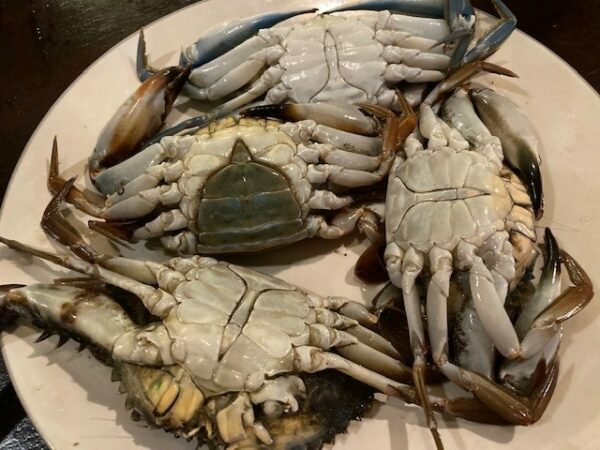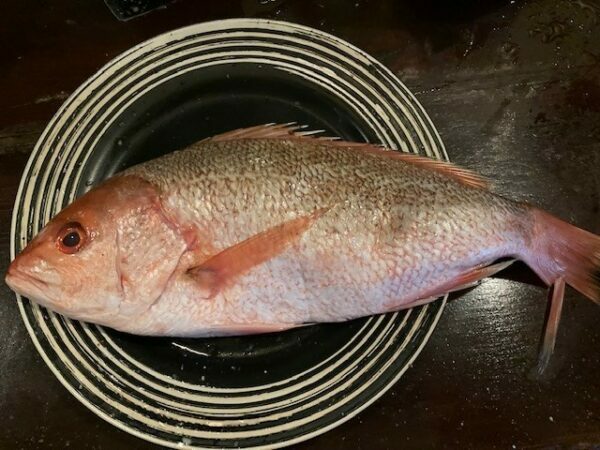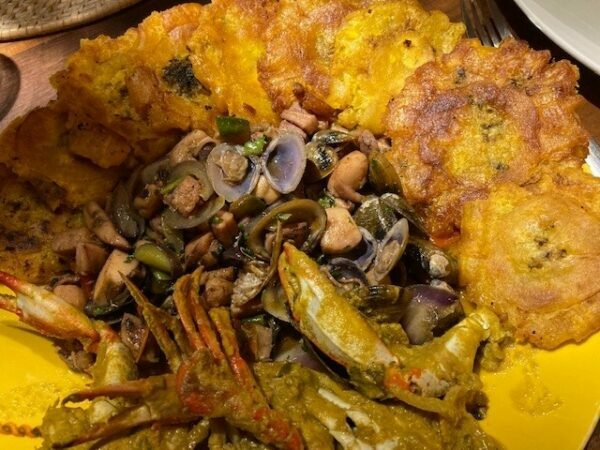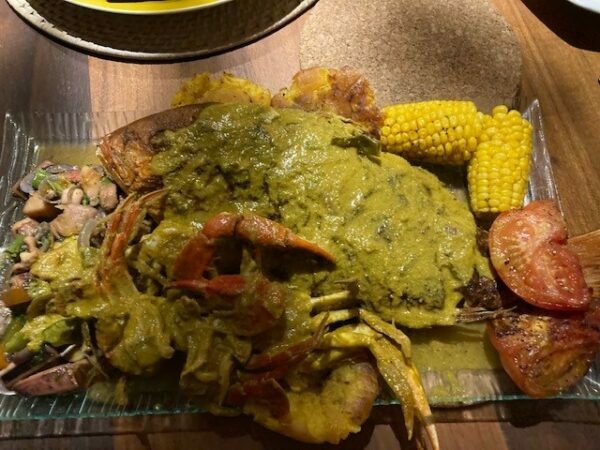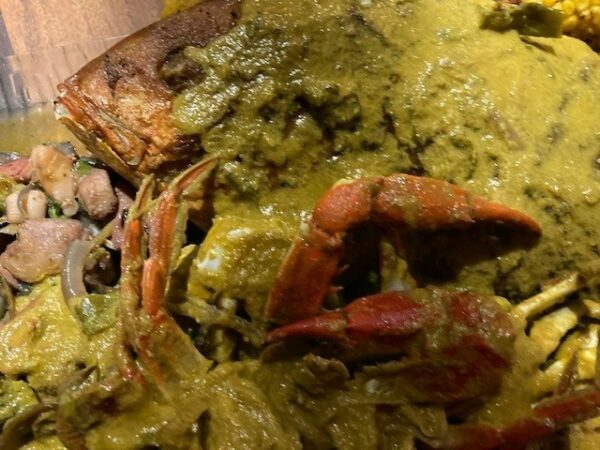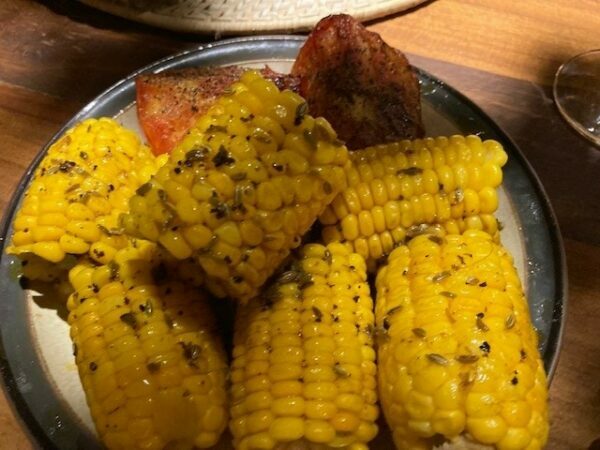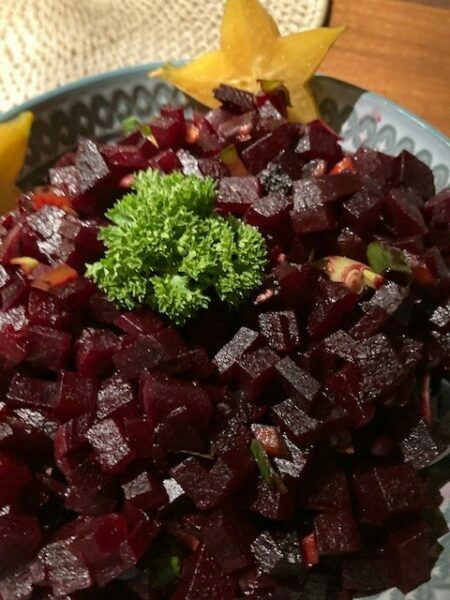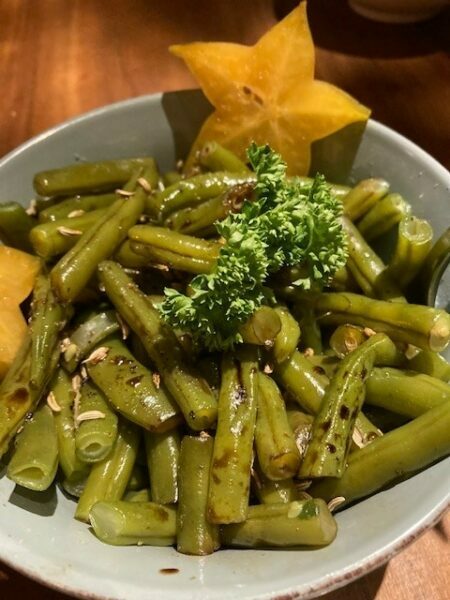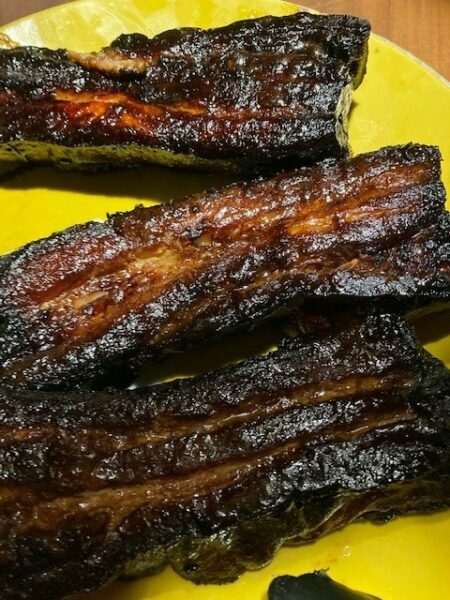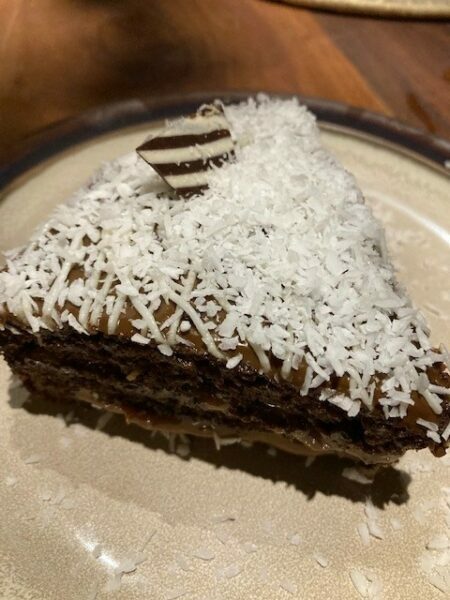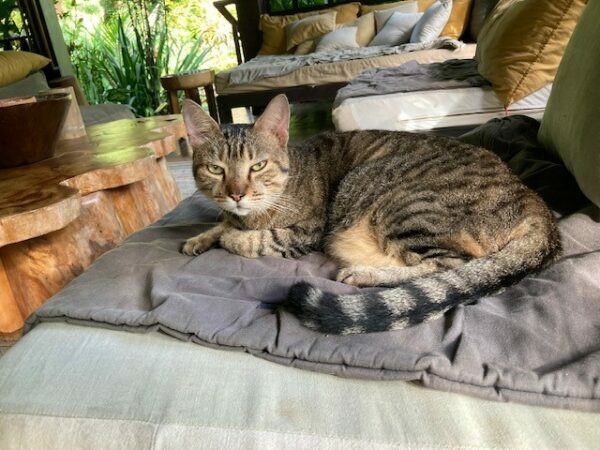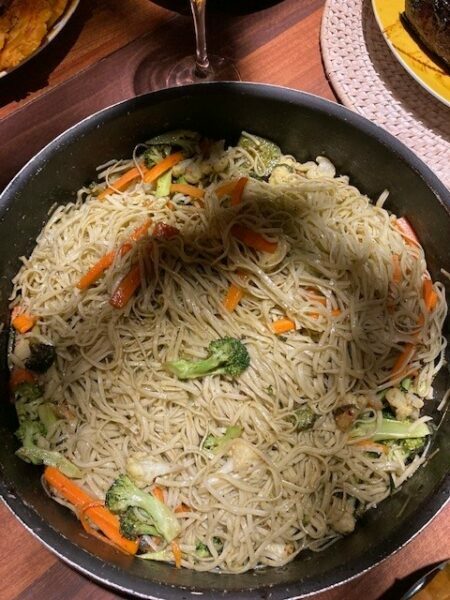 We recently travelled to Costa Rica and had some wonderful meals.
Dinner at La Jungla @ Cariblue
Pisco Sour
And the best Cheeseburger I have ever had with Bacon and Avocado (I know…not local/ethnic but still divine)
A mirror mosaic in the shape of a wave
Then we had local Chef David Salamanca come to our "compound" to cook on two of our nights there.
Night 2:
Crabs
Red Snapper (fresh fresh fresh)
Clams/Squid
Cachones (Plantains)
Beet Salad
Roasted Corn
Pork Ribs
Local Chocolate cake with caramel and dulce de leche