This year marks the 50th anniversary of Earth Day. Jon Ronsani, our farmer at Katchkie Farm, has provided his tips for celebrating Earth Day with an activity that will yield results and honor Mother Earth all year!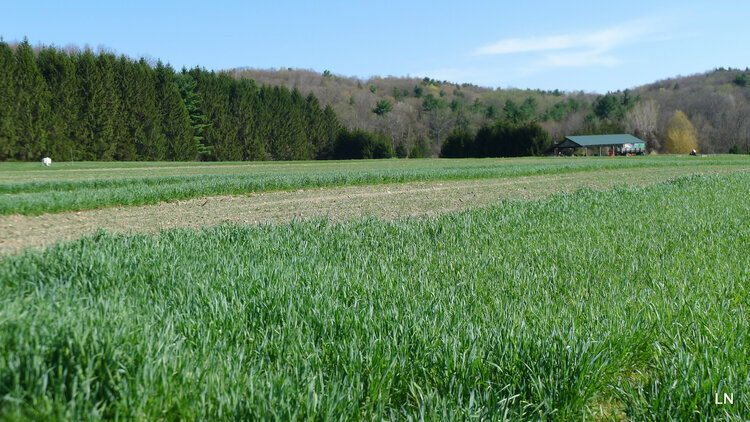 Starting Your Own CITY Garden
A great way for city folks to celebrate Earth Day is to get a garden going, either in raised beds or in containers. We must not forget how strong an ever-present nature is. A few seeds, some soil and water and something is growing!
EASY PLANTS FOR STARTER GARDENS
The most container friendly plants are herbs. Basil, cilantro, and dill are very easy to start from seed and will get growing in no time.  If you have access to raised beds, radish, spinach, beets, and lettuce can be directly sown in the garden this week.
GET YOUR KIDS INVOLVED IN GARDENING
Get the kids to help!  In the days of an agrarian based economy, kids were viewed as an economic asset to the family. Make it so again, if only for an hour.  Gardening is such a wonderful experience for them.  Digging in the dirt, planting seeds, watering, and tending plants is a very wonder filled experience for them.  Then when they get to harvest, eat and share what they have worked on, it is a lesson they will never forget.
GARDENING RESOURCES
As for resources.  Fruition Seeds is wonderful resource for gardening know how as well as seeds. During my days in Copake, I was able to meet master gardener Margaret Roach, who also hosts a gardening pod cast "A Way to Garden."  She is wealth of gardening knowledge. Don't be shy, mistakes will be made and fun will be had!
---
The Columbia Land Conservancy
Katchkie Farm is in Columbia County in a community that is passionate about protecting the land.  We are proud to support the work of the Columbia Land Conservancy.
Check out the video below for a special message from the Columbia Land Conservancy and visit their website for some great digital resources they have created to celebrate Earth Week. Don't forget to show your support.