1. A top trend for spring/summer 2013 for classic style wedding: Clean & Simple is always Elegant!
2. Best classic style wedding tips: Book a Classic Venue!  The Plaza's Grand Ballroom was elegant 50 years ago and it will continue to be elegant 50 years from now.  Your photographs will be iconic and never go out of style.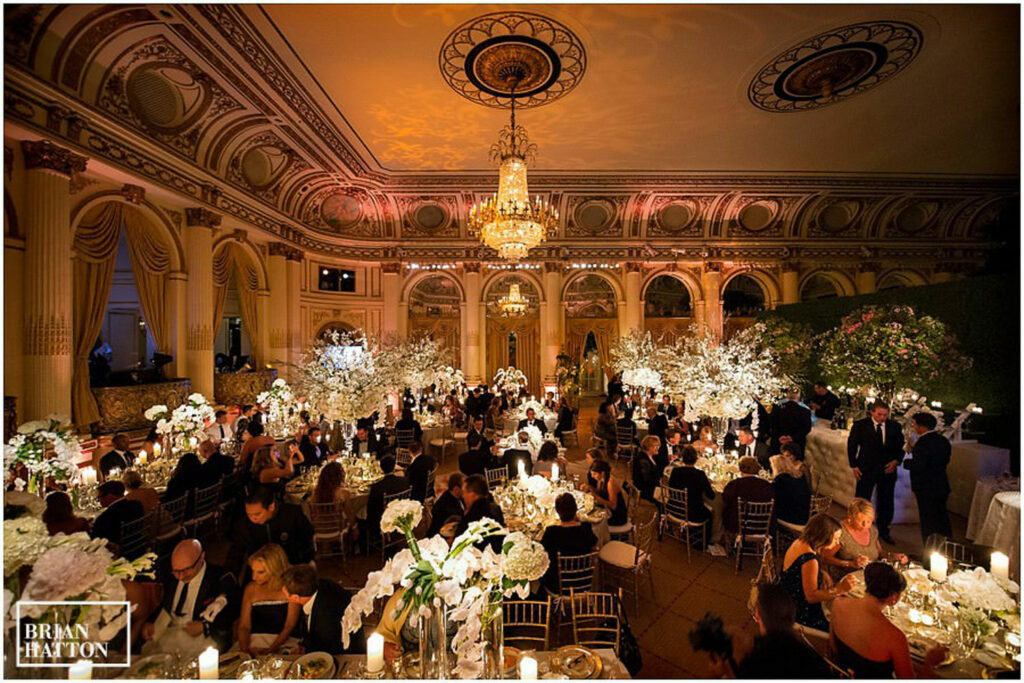 3. Classic style wedding must-haves: Candelabras! Nothing says romance better than candlelight!
4. Dress:  Embody your own Style! Don't be afraid to take a risk and wear something that is truly your own.  I love the look of lace and sleeves.  Think about where your wedding is taking place and make sure your dress matches the feel of the party.
5. Shoes:  No more white wedding shoes!  Wear something that you will be able to wear over again and make sure they are comfortable.  Break them in before the big day!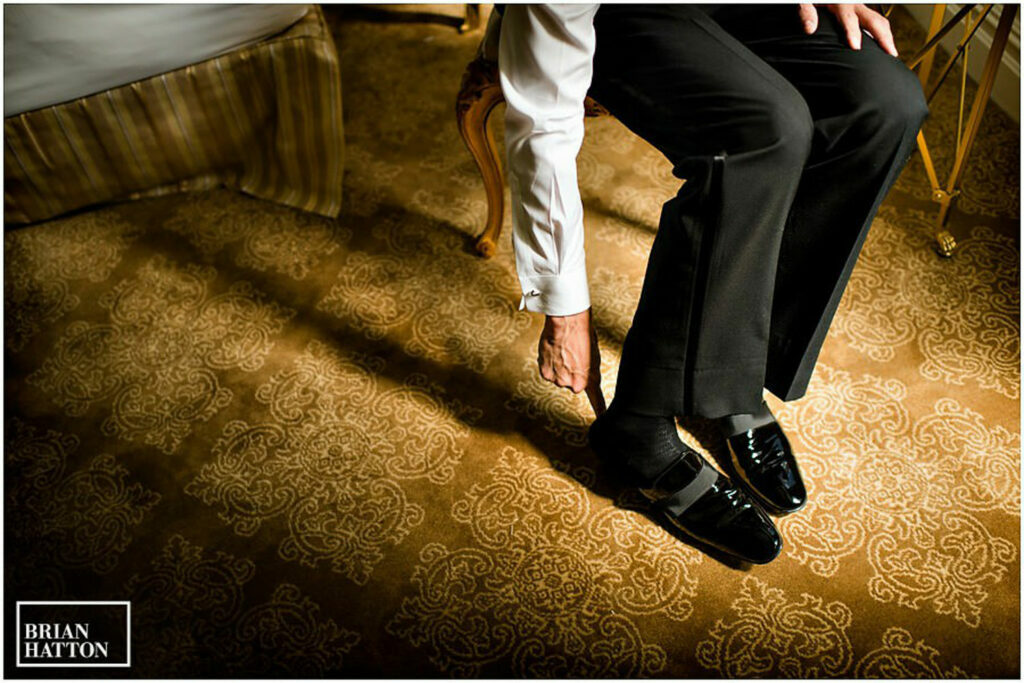 6. Rings:  Personalize and Customize!  Your ring doesn't have to come from a well-known brand name. Some of the most gorgeous rings I have seen come from local jewelers who design the rings themselves.  What could be better than that!
7. Flowers:  When people think of a classic wedding they think it has to be all white!  Add in touches of blush and ivory tones.  It will give your flowers depth and is not so stark on the eyes.
8. Food:  Hors d'oeuvres must be bite-size!  At The Plaza, we also give our brides and grooms the option to create their own menu.  Many times they will sit with our Executive Chef to design a menu that is truly their own before they even have their menu tasting.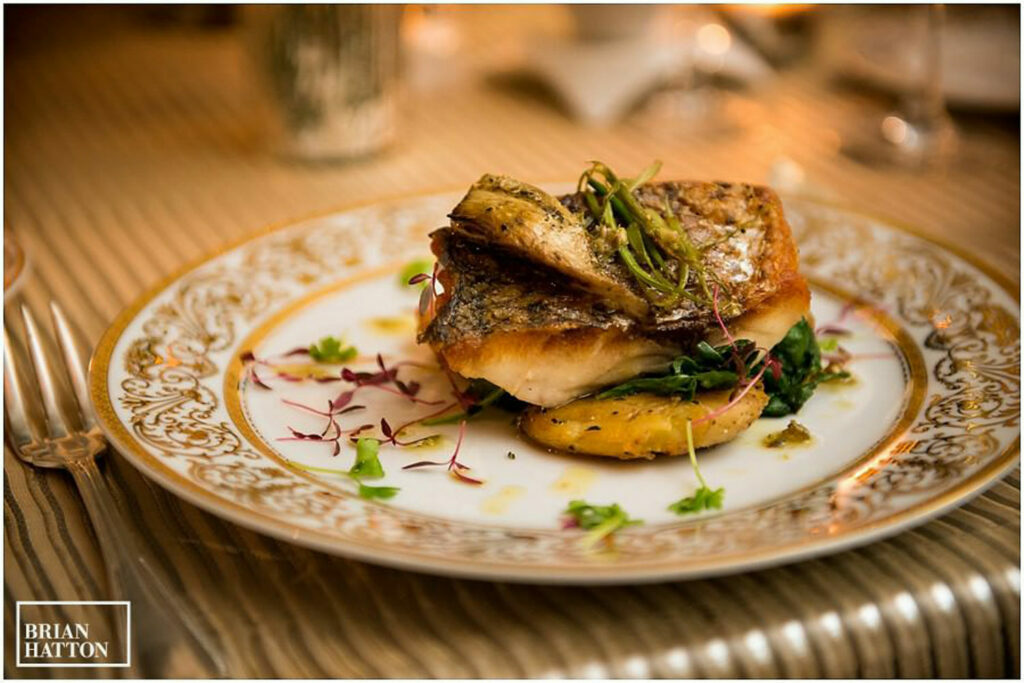 9. Cake:  You can't go wrong with classic chocolate or vanilla cake.  It's always a crowd-pleaser.  Having waiters pass miniature desserts on the dance floor has continued to be a fun trend!  At The Plaza, we can pass anything from mini ice cream cones to French Macaroons and even Frozen Hot Chocolate Shots!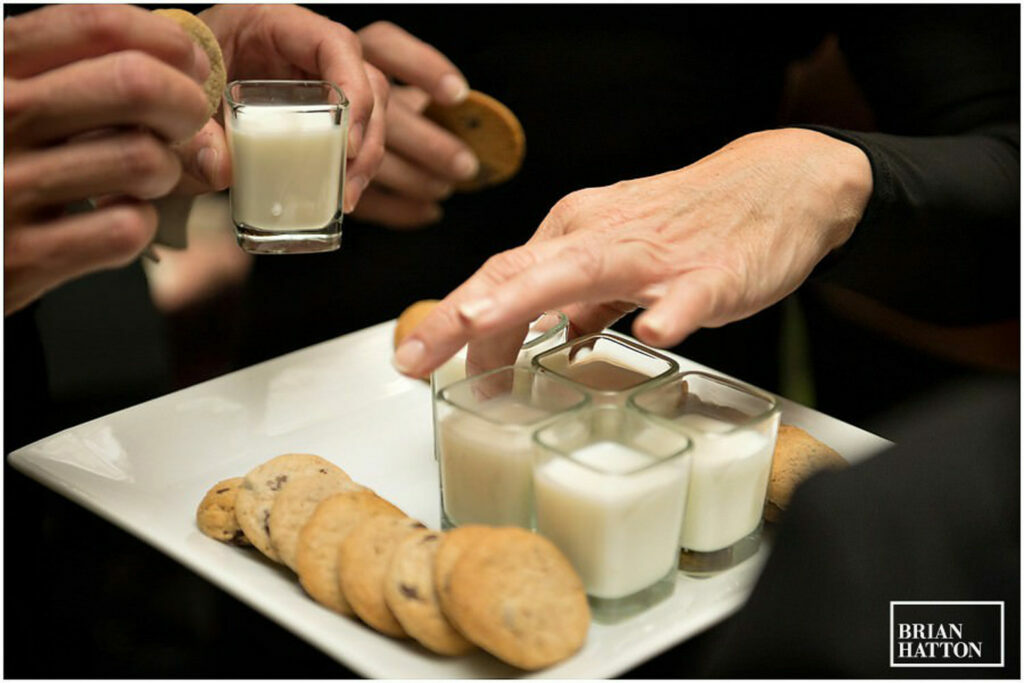 10. Decor:  Gorgeous Lighting is Key!  Bentley Meeker Lighting and Staging is our in house Lighting Company.  Lighting creates the whole mood in the party and can help to create energy on the dance floor.
11. Stationery:  Your wedding begins with the invitation.  Think about the style of wedding that you would like to have and design your invitation there. Carry on that theme throughout the wedding with your escort cards, menu cards, and even thank-you notes.
12. Party favors:  Think breakfast!  One of my favorite favors was having each guest take a personalized bag that contained a bagel & cream cheese along with a copy of the Sunday New York Times!  Nothing says classic New York City better than that!
13. Ceremony:  Invest in music! Add multiple musicians to your processional music and use classical renditions of songs that people will recognize.  Coldplay's Viva La Vida played with many string musicians gives me chills every time I hear it!
14. Celebration:  Once your cocktail reception is over open doors to the party and dance right away!  If you start off with great energy it will only continue for the rest of the evening.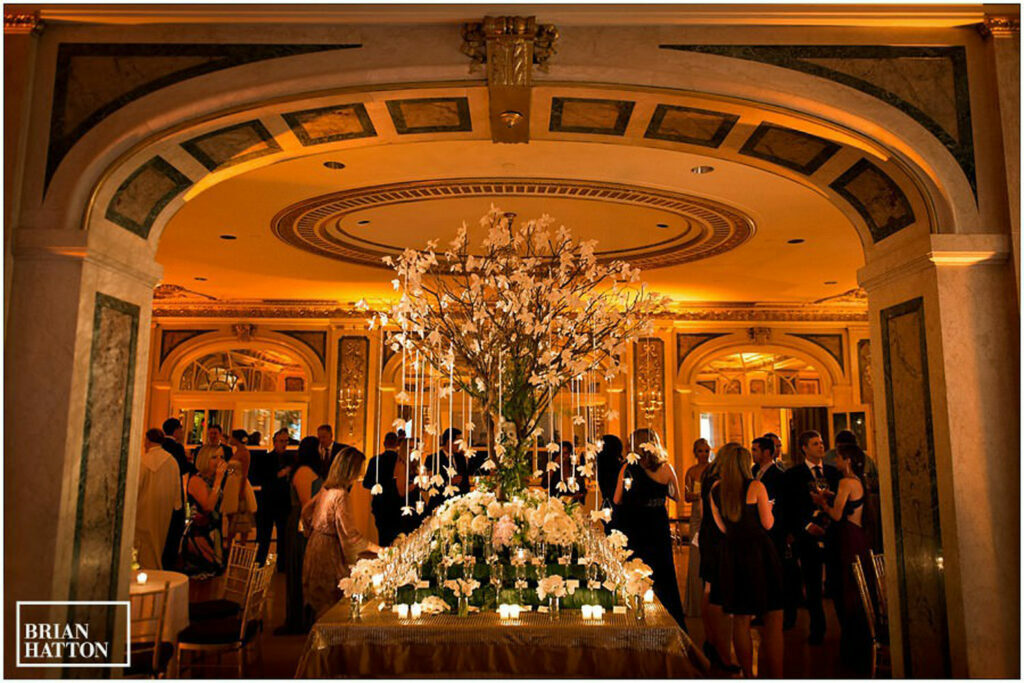 15. Music:  Pick a Band Based on Your Crowd. You want to make sure they are playing music that appeals to everyone!
16. Memorable moments: Try to keep speeches short. It is a Plaza standard that while speeches are being given wine and champagne glasses must be full and a food course must be on the table. This saves more time for dancing. After the cake cutting, it is always very special when the groom, and in some cases the bride, address their guests. Giving a toast and saying thank you to all of the people that have come to your wedding is also a very special moment.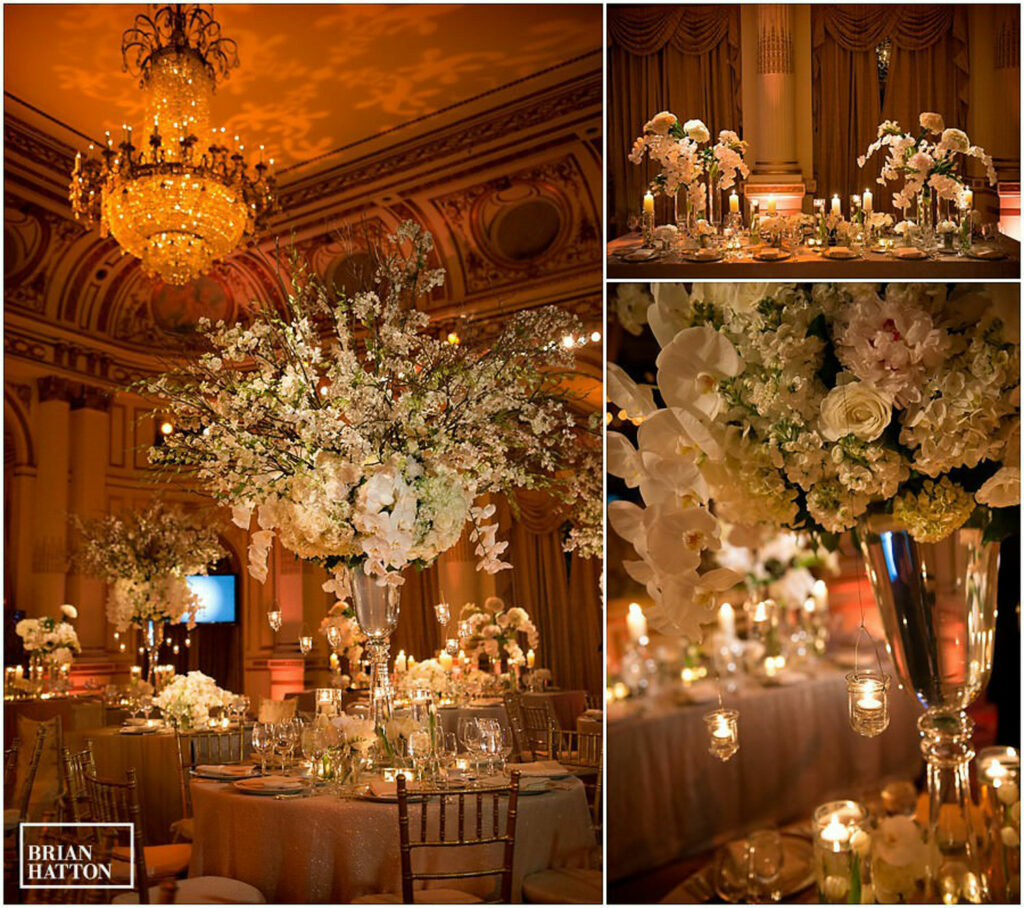 Photo's by – Brian Hatton