Thanksgiving Green Tomato and Walnut Chutney
 A great change of pace from the classic cranberry relish.
5 cups Green Tomatoes, cut into 1-inch pieces
1 cup Onions, finely sliced
1 medium-size fresh Jalapeno, sliced
1 cup Cilantro, rough chopped
1 cup Walnut pieces
2 tbsp whole Coriander Seeds
3 whole Green Cardamom Pods
2 cups Cider Vinegar
2 cups light Brown Sugar
3 tbsp Grate Fresh Ginger (grated with microplane)
Zest and Juice of 2 lemons (zest grated on microplane and chopped)
1/2 cup Golden Raisins
Add tomatoes, onions, jalapeno, walnuts, coriander seeds, cardamom pods, raisins, vinegar, & sugar to a heavy bottomed sauce pan. Bring to a simmer over a low heat.
Cook until thickened to your taste. Remove from the heat.
Add the cilantro, lemon zest, & ginger. Stir. Season to taste with a pinch of salt and lemon juice. Cool. Serve cool or at room temp. Great with Roast Turkey!!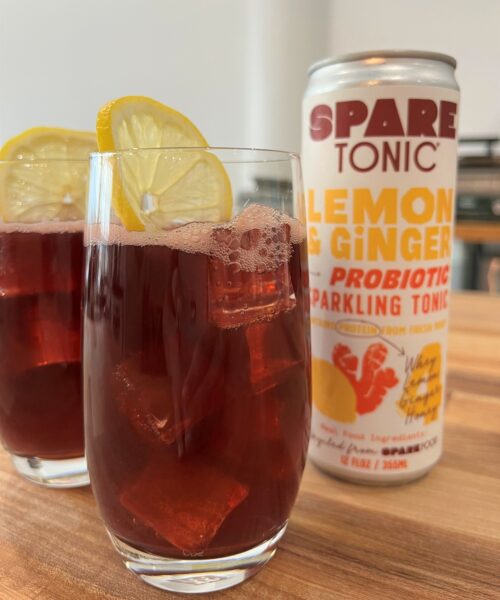 We're celebrating Climate Week with our friends at Spare Tonic and their take on a Spanish classic, the "Spare Tinto".
Read More »