STAR ANISE BRAISED PORK BELLY TACOS RECIPE
by Rachel John, Executive Chef Ziegfeld Ballroom, Gotham Hall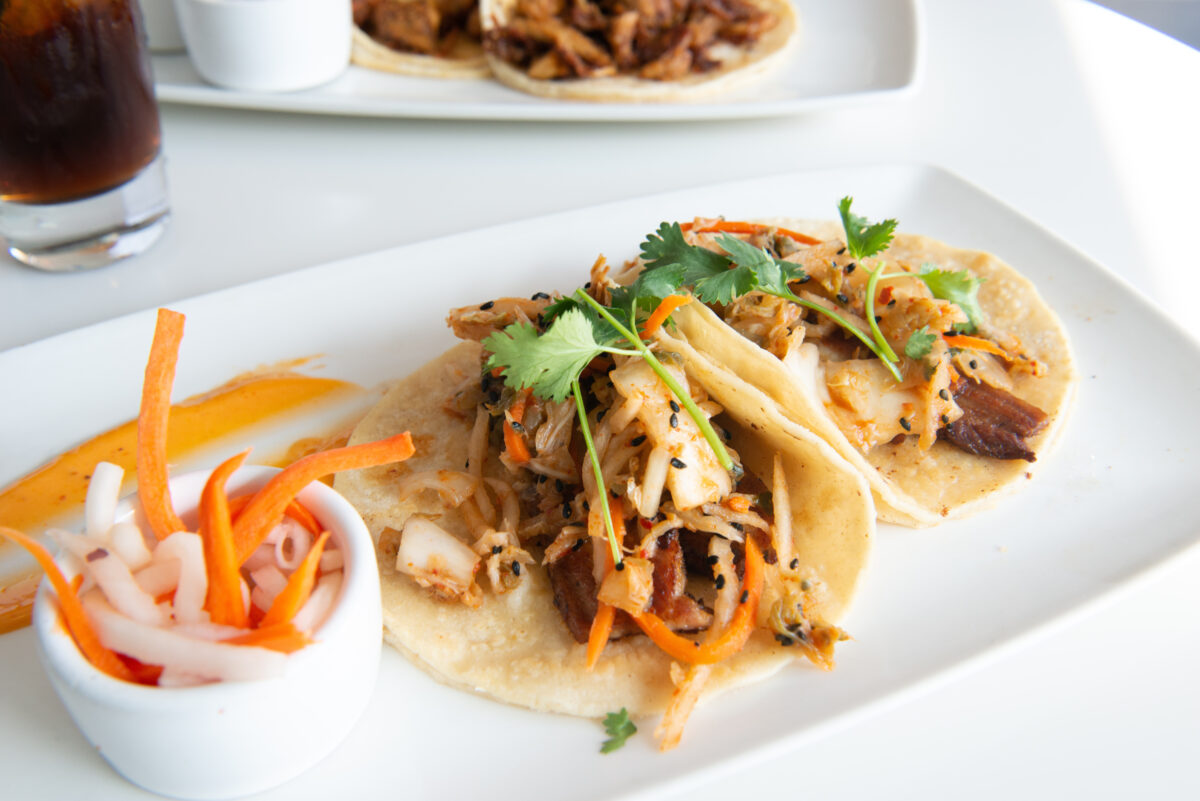 1 pork belly (about 2-3 lbs), skin on if possible
2 cups cider vinegar
⅓ cup brown sugar
3 Tbsp sesame oil
1 cup water
1½ cups tamari
3 Tbsp fish sauce
5 star anise
5 garlic cloves
1" piece of ginger, sliced
2 birds eye chilis, halved
4 shallots, roughly chopped
Preheat the oven to 475˚ F. While the oven is heating, dry the pork belly with a paper towel and let stand at room temperature.

Combine the vinegar, sugar, sesame oil, water, tamari and fish sauce to create the braising liquid.

Lightly salt and pepper the pork belly and place it skin side up, in a roasting pan. Place it in the oven for 30 minutes. After 30 minutes, remove it from the oven and reduce the temperature to 325 degrees.

Pour the braising liquid in the pan with the pork belly until it just reaches the skin but doesn't cover it. Add the chili, garlic, ginger and star anise to the pan. Cover and bake for 2.5 – 3 hours until tender.

Remove the cover, raise the oven temp to 450 degrees and roast for an additional 20 minutes, until the skin is crisp.

Remove from the oven and let the pork belly cool to room temperature in the braising liquid. Once cool, take it out of the liquid and refrigerate. Reduce the liquid by about half in a pot and strain.

To serve, slice the pork belly into ½ inch thick slices. Sear each slice in a sauté pan until both sides are crispy. Brush the reduced braising liquid onto both sides when it comes out of the pan. Serve on your choice of tortillas topped with napa cabbage & carrot kimchi, sriracha mango chutney, julienned cucumber and a fresh lime wedge.
More Food Festival Recipes