SEPTEMBER FOOD FESTIVAL: HOT SAUCE
Our 2023 calendar theme, Preservation, is an ode to the art of preserving the harvest as well as a salute to the self-preservation of body and spirit. These have been challenging years! It's fair to say we have been pickled and fermented, but that life goes on. It is the celebratory moments and the opportunities to come together that we relish.
This month we're celebrating with Liz Neumark's signature Hot Sauce recipe.
You might say that Liz Neumark has a thing for preserved foods. Pickled, fermented, jammed, canned, and dehydrated, she loves it all. But of all things, we've noticed an especial affinity for heat and tanginess. Cabbages become kimchi and peppers turn into hot sauce. Each year she prepares Katchkie Hot Sauce from the crops of peppers grown on the farm, and each year they're a hit at our venues and – if you're lucky enough – as a special gift from Liz. Try your hand at making her hot sauce, using whatever chilies you like, and let us know the results!.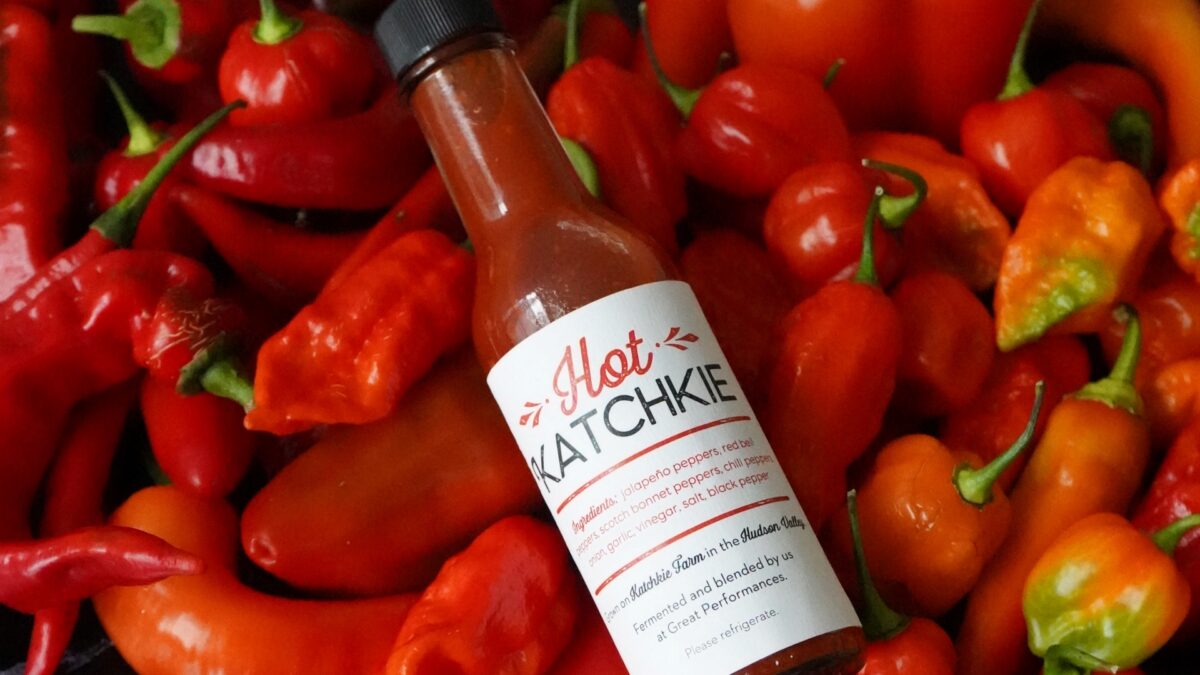 1 lb fresh chilies
1 Tbsp minced garlic
1/2 c diced onion
2 Tbsp Kosher salt
1 1/2 c distilled white vinegar
Pulse chilies, garlic, onion, salt in food processor until rough. Transfer to a glass jar, cover loosely, and let sit overnight.
Stir in vinegar, cover loosely, and let sit 1-7 days at room
temperature.
Blend until smooth and store in refrigerator for up to 4 months.
More Food Festival Recipes