ROSH HASHANAH RECIPES TO ENJOY
By Great Performances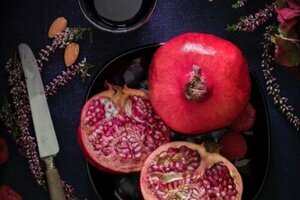 Happy New Year from the Great Performances Family! We are very happy to share some delicious recipes for the celebration, and make sure to check out our collection of recipes from last year here.
1 large spaghetti squash, baked and shredded 

2 sweet potatoes, grated

2 bosc pears (or other firm variety), grated

4 eggs, beaten

1/2 cup sugar or honey

1 tbsp of Chinese five-spice (Morton and Bassett's blend is our favorite)

2 tsp salt
Preheat oven to 350°F. Cut spaghetti squash in half and bake, cut side down, for 40-45 minutes, until squash is tender. Use a fork to shred the squash into "spaghetti."

Beat the eggs, sugar/honey, spices, and salt. Add the grated pears, sweet potatoes, and squash.

Increase the oven temperature to 375°F, and spray a baking dish with cooking spray or grease with canola or olive oil. Pour the mixture in and spread it out evenly. Bake for 45 minutes or until set and golden brown.
CAPON WITH APRICOTS AND CHARDONNAY
1 capon, turkey, or chicken – cut into 8-10 pieces

1 cup shallots, diced

3 tbsp ginger, minced or grated

6 garlic cloves

2 cups Chardonnay, or white wine of your choice

2 cups chicken stock 

2 sprigs rosemary

1/2 cup apricot jam

6 apricots, halved
In a large roasting pan, heat one tablespoon of olive oil over medium heat. Season poultry pieces on both sides with salt and pepper. Place in the pan, skin side down. Cook gently, letting the fat render from the skin. When the skin becomes brown and crisp, 15 minutes or so, remove to a plate. (Don't worry about browning the other side).
Pour off excess fat from the roasting pan. Saute the shallots with a teaspoon of salt, 6-7 minutes, until they are translucent. Add garlic and ginger, sauté another minute, and then add the wine, scraping up any bits of chicken that have stuck onto the pan. Drop in the rosemary sprigs and the chicken stock, and return the meat to the pan, skin side up. 
Move the roasting pan to a 350°F oven. I tend to braise this dish uncovered, so the skin stays crisp. Just keep an eye on the liquid in the pan, and if it begins to look dry, add a bit of water – a half cup at a time. It should take 45 minutes to one hour, baste once or twice if you can remember..
Just before serving, place fresh apricot halves (cut side up) into the roasting pan alongside the chicken. Turn on the broiler and let them caramelize a bit – this will also give one more shot of direct heat to the browned, crisped skin. Remove the roasting pan from the oven, and place chicken pieces onto a platter, discarding the rosemary sprigs. Whisk apricot jam into the pan juices, reducing / seasoning with salt and pepper as necessary, and pour the sauce over the chicken – you could strain it if you're feeling fancy! Garnish with caramelized apricot halves and a fresh sprig of rosemary.
ROASTED CHICKEN WITH PARSNIP, APPLE AND APRICOT RAGOUT
One 2-3 lb farm-raised chicken

Kosher salt and freshly ground black pepper

2 tsp thyme, minced

2 tsp dijon mustard
Preheat the oven to 450°F. Rinse the chicken, then dry it very well with paper towels, inside and out. The less it steams, the drier the heat, the better.

Salt and pepper the cavity, then truss the bird. Trussing is not difficult, and if you roast chicken often, it's a good technique to feel comfortable with. When you truss a bird, the wings and legs stay close to the body; the ends of the drumsticks cover the top of the breast and keep it from drying out. Trussing helps the chicken to cook evenly, and it also makes for a more beautiful roasted bird.

Now, salt the chicken so that it has a nice uniform coating that will result in a crisp, salty, flavorful skin (about 1 tablespoon). When it's cooked, you should still be able to make out the salt baked onto the crisp skin. Season to taste with pepper.

Place the chicken in a sauté pan or roasting pan and, when the oven is up to temperature, put the chicken in the oven. Roast it until it's done, 50 to 60 minutes. Remove it from the oven and add the thyme, if using, to the pan. Baste the chicken with the juices and thyme and let it rest for 15 minutes on a cutting board.

Remove the twine. Separate the middle wing joint and eat that immediately. Remove the legs and thighs. Cut the breast down the middle and serve it on the bone, with one wing joint still attached to each.
1 large parsnip, peeled, trimmed, cut into 1/2-inch pieces (about 1 1/2 cups)

1 large Granny Smith apple, peeled, cut into 1/2-inch pieces (about 1 3/4 cups)

2 tsp chopped fresh thyme plus sprigs for garnish

2 tbsp vegetable oil

1 cup apricots, dried

2 cups white wine

Salt and pepper to taste
While the chicken is roasting, Heat 2 cups of white wine and apricots in a small saucepan for 30 minutes or until apricots start to plump. Remove from heat, drain and coarsely chop.

Heat 2 tablespoons oil in a heavy large skillet over medium-high heat, add parsnip; sauté until beginning to brown, about 2 minutes. Add apple, apricot, and chopped thyme; cook until parsnip and apple are tender, about 6 minutes. Season with salt and pepper and transfer parsnip mixture to a serving platter, arrange roast chicken around, and serve with pan juices.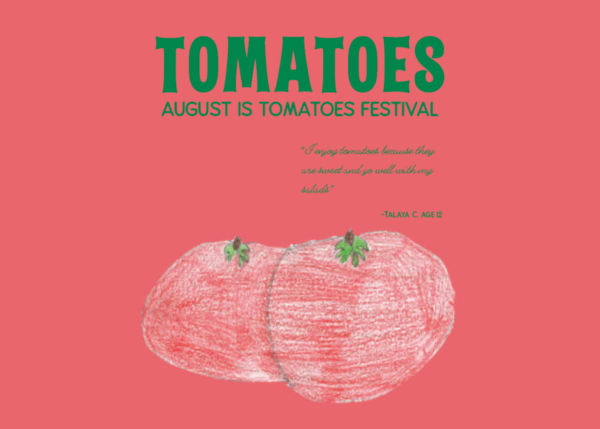 AUGUST FOOD FESTIVAL: TOMATOES Fresh Vine Tomatoes from this season's bounty at Katchkie Farm Each month, our Great Performances menus
Read More »