ROASTED BUTTERNUT SQUASH PUREE WITH MISO RECIPE
Serves 6-8
The long, slow roasting emphasizes the squash's natural sweetness, which then gets a touch of umami with the unexpected addition of miso. This silky smooth puree is a wonderful accompaniment to roast chicken or duck or would serve beautifully at the center of a plate of roasted winter vegetables. You could also use it as the base for a plate of gnocchi, or fold it into farrotto or risotto.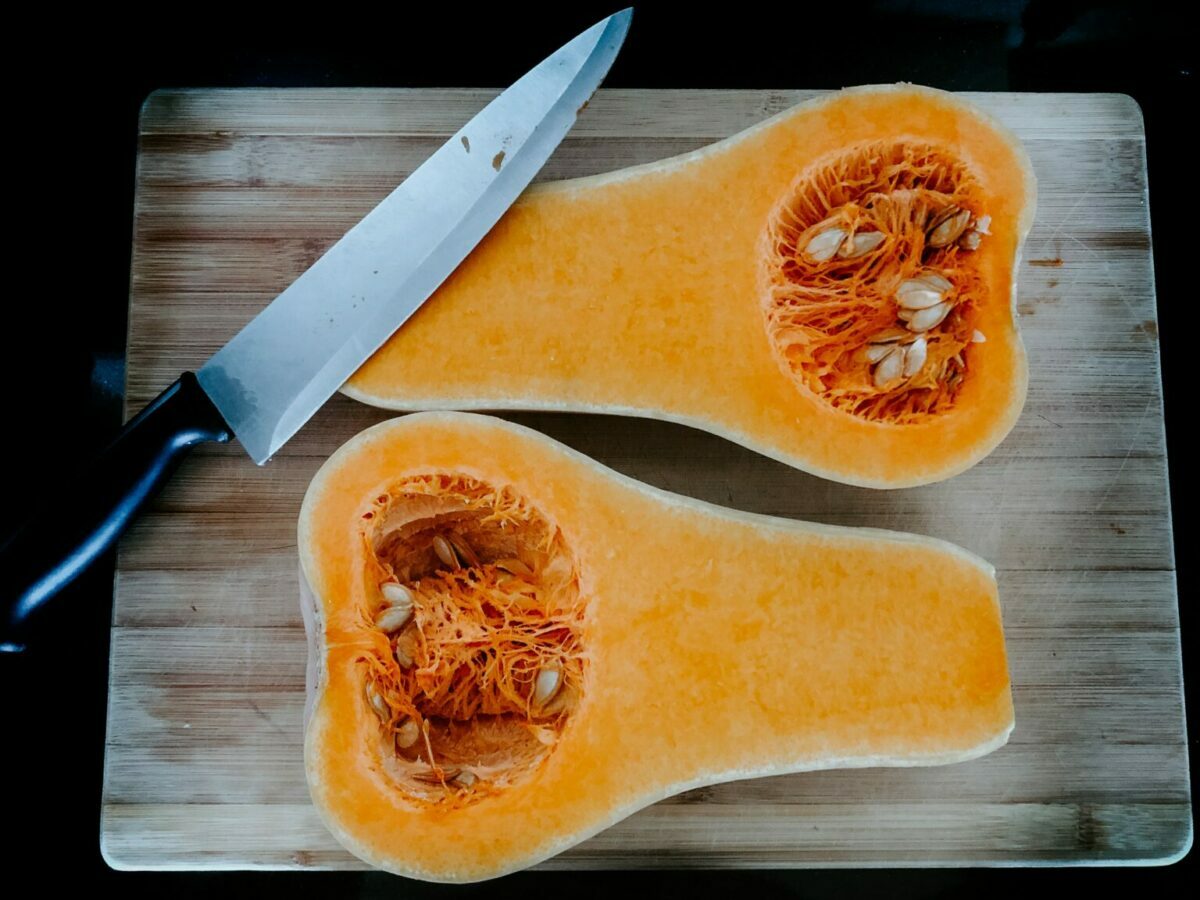 1 whole butternut squash, halved and seeded*
1 clove garlic, peeled
2 sprigs fresh thyme
2 Tbsp olive oil
2 Tbsp butter
2 Tbsp white miso, or to taste
Black pepper to taste
Preheat oven to 350°.
Split squash in half lengthwise and remove seeds**. Rub cut surface with garlic, season with black pepper and sprinkle generously with olive oil. Line baking pan with parchment or foil. Place squash in lined pan cut side down and roast for approximately two hours, until extremely soft.
Using a spoon, scoop squash from the skin and place in food processor with butter. Process until extremely smooth. Add miso to puree a little bit at a time until you've achieved desired flavor. The miso should not dominate, but rather add a depth of flavor.
*An average butternut squash weighs about 2 ½ to 3 lbs. and amounts to approximately 3 cups of cooked puree.
** I often reserve the seeds, remove any large pieces of pulp, toss the seeds with salt and chili flakes and some olive oil and roast until golden brown. While the hulls can be a bit tough, the roasted seeds make for a tasty snack that I devour while preparing dinner.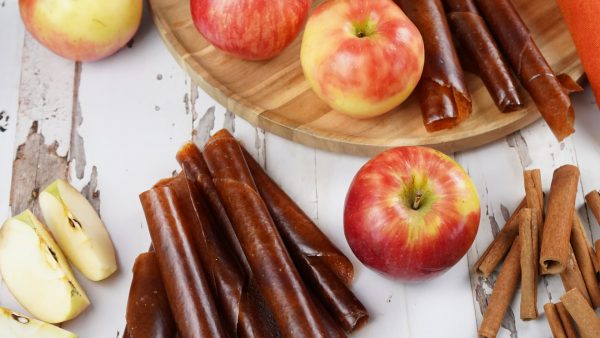 We're closing out a year of Preservation with our recipe for Apple Rollups, the perfect treat for adults and kids alike.
Read More »