A simple dish that's crunchy and flavorful!

Prep Time:
15 minutes
1 1/4 c apple cider vinegar
5 T sugar
5/8 c olive oil
5 t celery seed
salt and pepper
1 1/4 head red cabbage, cut into roughly 1.5-inch chunks
5 small carrots, grated
2 1/2 small red onion, chopped
2 1/2 c golden raisins
In a large bowl, whisk together vinegar and sugar until dissolved.
Slowly whisk in oil, celery seed, salt, and pepper to taste.
Toss in cabbage, carrots, red onion, and raisins to coat well.
Cover and let sit at least 1 hour.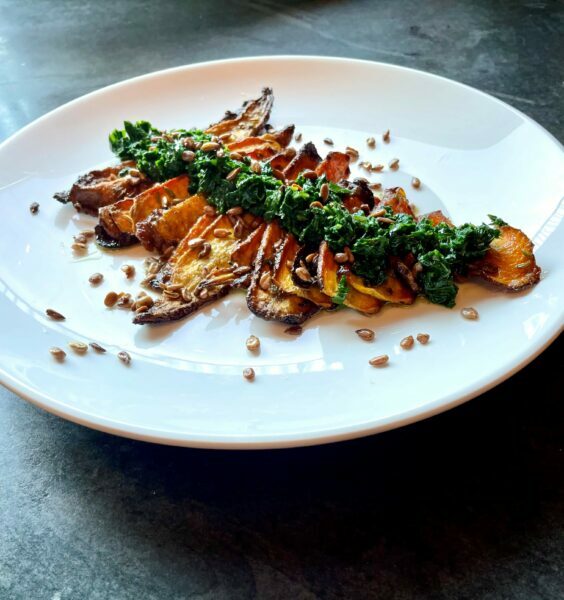 Chef Georgette Farkas shares a dish she prepared using some of the beautiful carrots from her Katchkie Farm CSA share.
Read More »