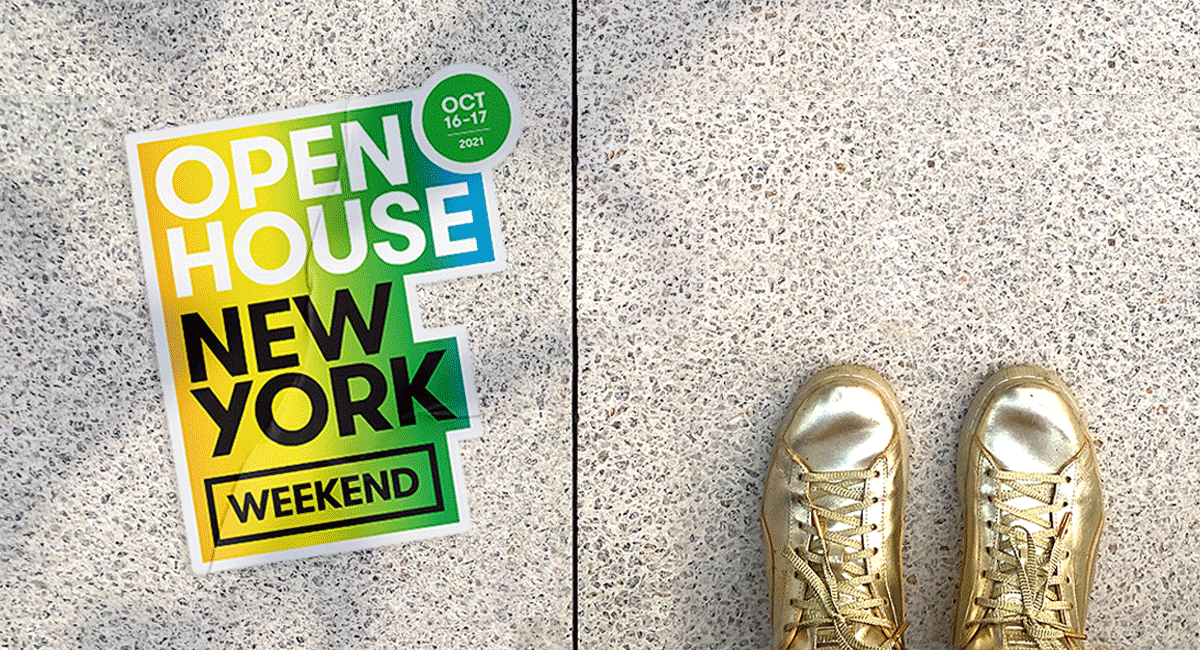 Last year, I joined the Board of Open House New York, an unusual organization that is, ironically, one of NYC's best kept secrets. Founded in 2003, Open House New York "promotes broad, unparalleled access to the city—to the places, people, projects, systems and ideas that define New York and its future—and fosters civic dialogue about how the city functions and who it serves."
As a die-hard New Yorker, I'm passionate about Open House New York because I believe that this kind of openness and access is vital to the economic health, equity and cultural vitality of New York—it is exactly what our city needs to get back on its feet. It brings us together, opens doors to new insights, educates, inspires and changes the way we look at our landscape.
In about 10 days, OHNY will be hosting OHNY Weekend, a testament to the collective and resilient OPEN spirit of New York.. 
What is OHNY Weekend? On October 16-17, New Yorkers (and visitors) can have unparalleled access to the places, people, projects, systems and ideas that define New York as dozens of partners open their doors to participants. This citywide festival of design, culture, and infrastructure will unlock 150 sites across the five boroughs, inviting New Yorkers to explore everything from Midtown skyscrapers to Brownsville libraries to Grand Concourse Art Deco architecture.
SIGN UP!!  You can participate IRL or join a virtual tour.  See the city from a new perspective – open your eyes, hearts, minds, doors and experience New York in ways you never knew.
There is a great kick-off event for supporters (and I know the food is going to be great!)  I invite you to lend your support to OHNY Weekend as a festival sponsor or by purchasing tickets to the Launch Party, taking place on October 14 on the rooftop of the Stavros Niarchos Foundation Library in Midtown.
Let's share the secrets of OHNY and New York with the rest of the world!