OCTOBER FOOD FESTIVAL: HERBED SALT
Our 2023 calendar theme, Preservation, is an ode to the art of preserving the harvest as well as a salute to the self-preservation of body and spirit. These have been challenging years! It's fair to say we have been pickled and fermented, but that life goes on. It is the celebratory moments and the opportunities to come together that we relish.
This month we're celebrating with an Herbed Salt recipe that's the perfect addition to any pantry.
Keep this recipe on hand for those times that you have extra herbs lying around and can't think of a way to use them before they go bad. Herbed salt makes a delicious and colorful finish to a dish. It also makes a lovely host gift or stocking stuffer when packaged in a small jar and tied with a bit of ribbon or twine. When making the herbed salt, feel free to combine a variety of herbs to create your own unique blend!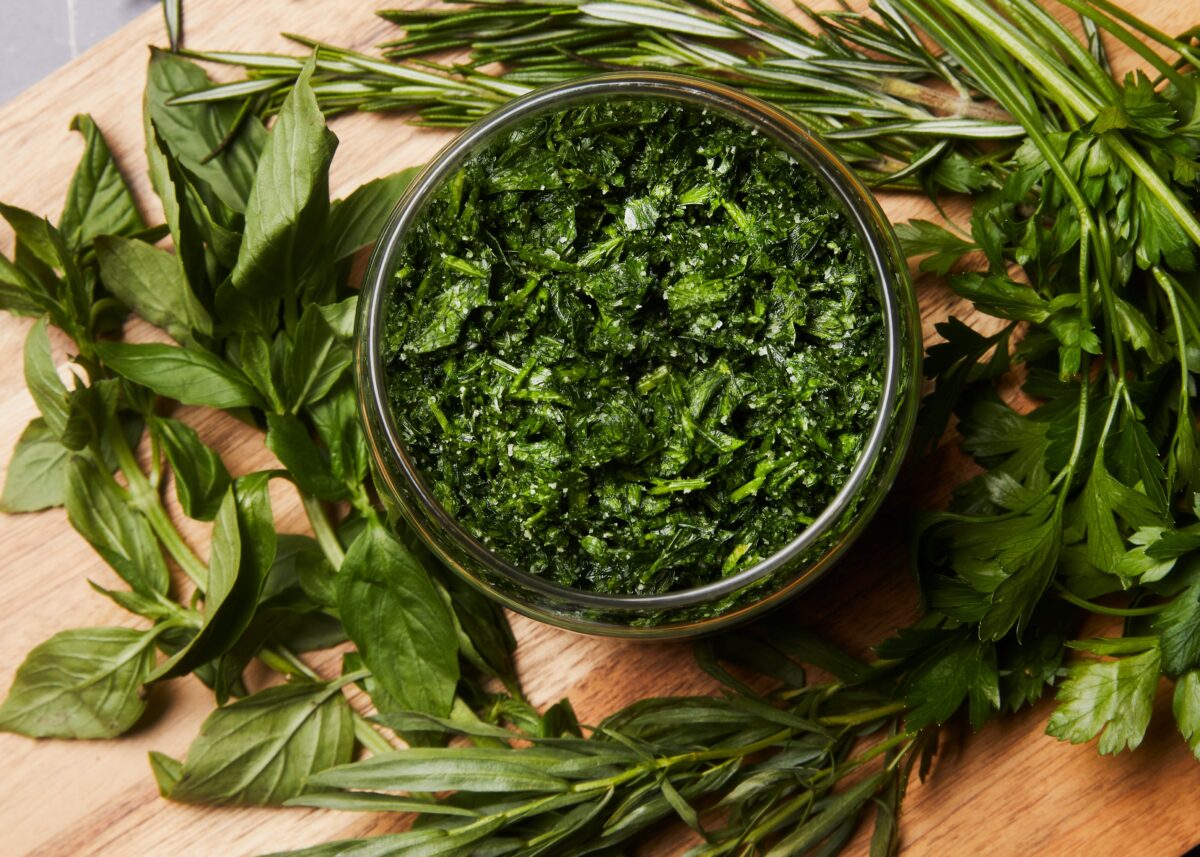 3 cup loosely packed herbs
1/2 cup coarse salt
Thoroughly wash and dry the leaves of the herbs and combine with salt in a food processor. Pulse to blend, being careful not to turn into a puree.
Allow to air dry for several hours or bake on shallow baking sheets for about 20 minutes at 200°F, until the herbs are completely dry.
The fresh salt blend will last 2-3 weeks in the fridge.
Pro Tip: Allowing the salt to sit for 2-3 days before using can help develop the flavors.
More Food Festival Recipes