NOVEMBER FOOD FESTIVAL: LEEKS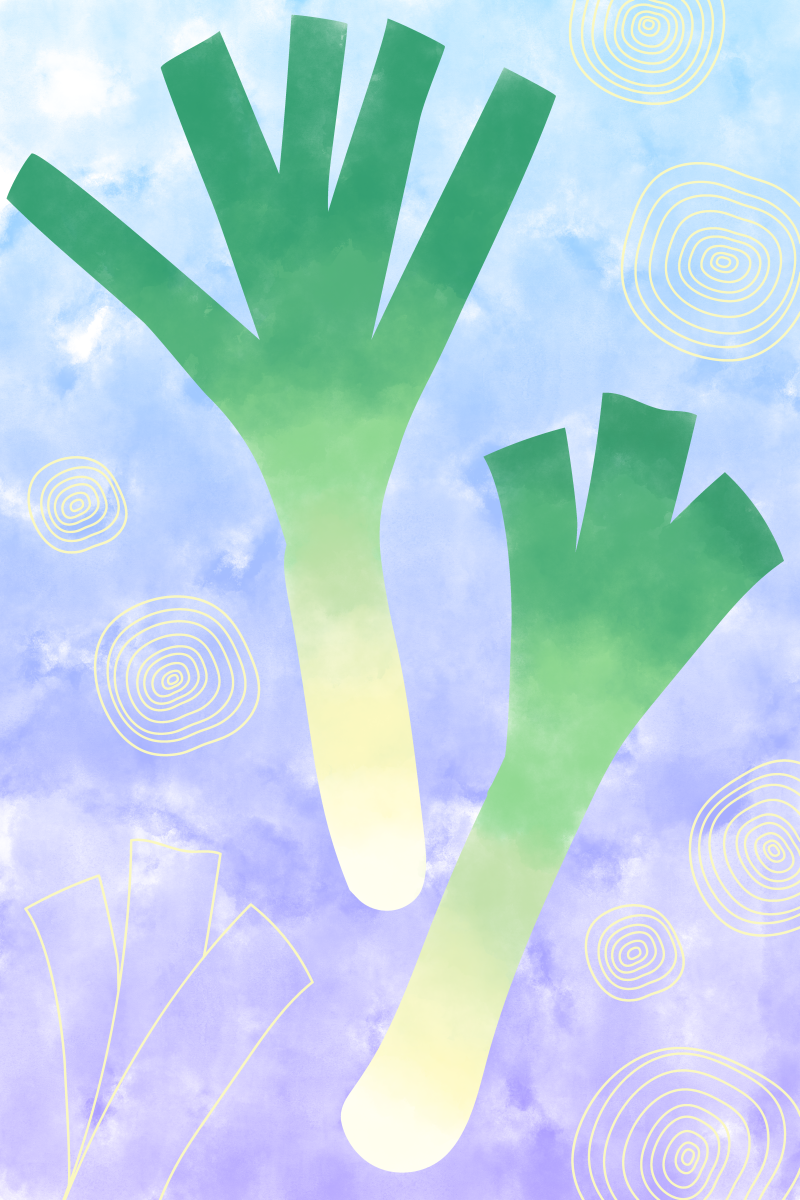 Leeks contain soluble fiber, which may help reduce cholesterol and blood sugar levels, in addition to supporting better gut health.
Looking for more health supportive and wellness content? Check out GP Embrace
Each month, our Great Performances menus feature seasonal ingredients. It's our way of celebrating the earth and bringing our special touch to every menu.
Below we share Georgette Farkas' recipe for leeks – delicious Leeks Vinaigrette. This delightful preparation of leeks really allows the grassy, sweet, onion flavors of leeks to shine through. The leeks are gently poached, then dressed with a red wine vinegar and whole grain mustard vinaigrette before being garnished with crispy bacon, hard boiled eggs, and parsley. Making sure to toss the leeks with the vinaigrette while the leeks are still warm allows the flavors to penetrate and really enhances the dish.
Ingredients
8 whole leeks, dark green tops and root end removed
1/3 cup red wine vinegar
2/3 cup olive oil
1 tbs grain mustard
¼ cup flat leaf parsley coarsely chopped
1 hard boiled egg, shelled, finely chopped
1 slice bacon, cooked until crisp, drained, finely chopped
Procedure
Split leeks along their length and rinse well under running water to remove dirt and sand. Tie leeks in a bundle and poach in well salted water until tender when pierced with point of a knife. Cooking time will vary according to leek's thickness. Drain well, pressing as needed to remove excess water. Cut leeks into approximately three-inch lengths.
Prepare vinaigrette while leeks are poaching. Place vinegar, mustard, salt and pepper in a mixing bowl and whisk together until salt is dissolved. Whisk in olive oil. Adjust seasoning to taste. While still warm toss drained leeks in just enough vinaigrette to coat. This enables them to absorb vinaigrette more thoroughly.
Combine hard boiled egg, bacon and parsley. Season with salt and pepper to taste. Arrange leeks on a serving platter and spoon egg garnish over. Serve remaining vinaigrette on the side.
Katchkie Farm in Kinderhook, NY is dear to our hearts, not only because that is our local, organic farm; but because it allows us to educate children on food and where it comes from via the Sylvia Center. Katchkie Farm has recently become one of our wedding venues.