NOVEMBER FOOD FESTIVAL: CELERIAC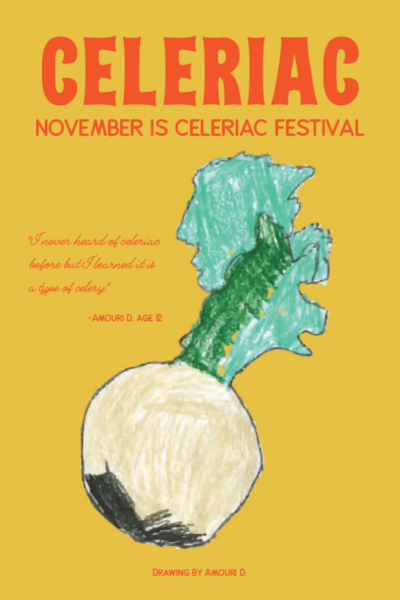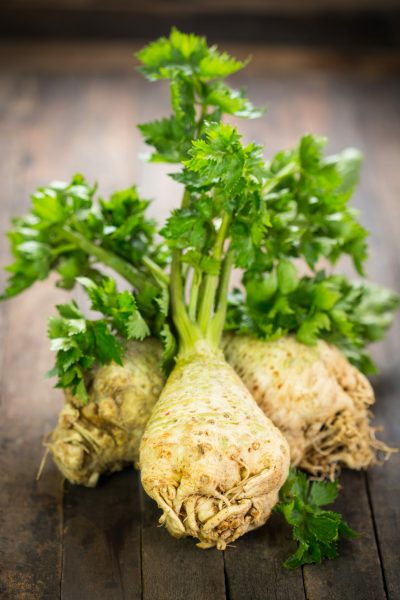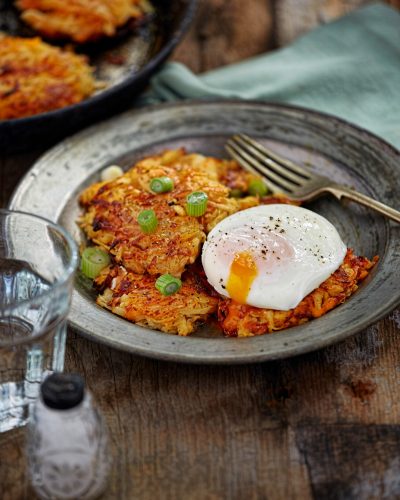 Each month, our Great Performances menus feature seasonal ingredients. It's our way of celebrating the earth and bringing our special touch to every menu.
Celeriac is a hearty root vegetable. Celeriac provides a crunchy texture that may increase the satisfaction of the meal experience. Pair celeriac with other root vegetables such as carrots and beets in a soup or slaw. Prepare these vegetables with a heart-healthy fat such as olive oil, which increases the absorption of fat soluble vitamins such as vitamin K.
Celeriac is rich in vitamin K. 1 cup of raw celeriac contains over 50% of our daily vitamin K, an essential nutrient involved in blood clotting and bone health.
Our Culinary Ambassador, Georgette Farkas, shared her very own Celery Root Pancakes recipe.
Makes 10 to 12 pancakes
These crispy fall season pancakes are a twist on the traditional potato version. They make for great holiday hors d'oeuvre, a first course, or even a side dish to accompany a roast. Using rice flour makes for a light and crispy texture, not to mention a gluten free recipe, but regular wheat flour will do just fine. Serve the pancakes with dips such as sour cream seasoned with plenty of freshly chopped chives and dill or a zesty mixture of one part beet horseradish to three parts applesauce.
Ingredients
4 cups celery root, peeled, grated
1 tsp salt
1.5 tsp caraway seeds, toasted and ground
1.5 tsp fennel seeds, toasted and ground
2 eggs, lightly beaten
¼ cup rice flour or all purpose flour
ground black pepper
vegetable oil for frying
Procedure
Toss grated celery root with salt and let sit, covered, for at least one hour. This will cause the celery root to release a good deal of water. Wring celery root dry, simply by pressing it between your hands, or by wrapping in a clean towel and twisting as tightly as possible.
Fold in eggs, flour, caraway and fennel seed, and ground black pepper.
Add vegetable oil to a large skillet to a depth of approximately ¼ inch and heat to 375° F. Note that the temperature will drop as you add more pancakes. Test oil with a tiny amount of celery root. When oil bubbles, it is hot enough to fry the pancakes. Use approximately ¼ cup of batter for each pancake. Press lightly between your palms, flatten into disks approximately ¼" thick and add to frying oil. Let brown evenly on one side before turning to cook second side, approximately 3 to 4 minutes total. Cook only as many pancakes at one time as will fit in a single layer.
Transfer to a wire rack. Serve immediately. Can be made a few hours ahead and warmed in oven just before serving.
Katchkie Farm in Kinderhook, NY is dear to our hearts, not only because that is our local, organic farm; but because it allows us to educate children on food and where it comes from via the Sylvia Center. Katchkie Farm has recently become one of our wedding venues.