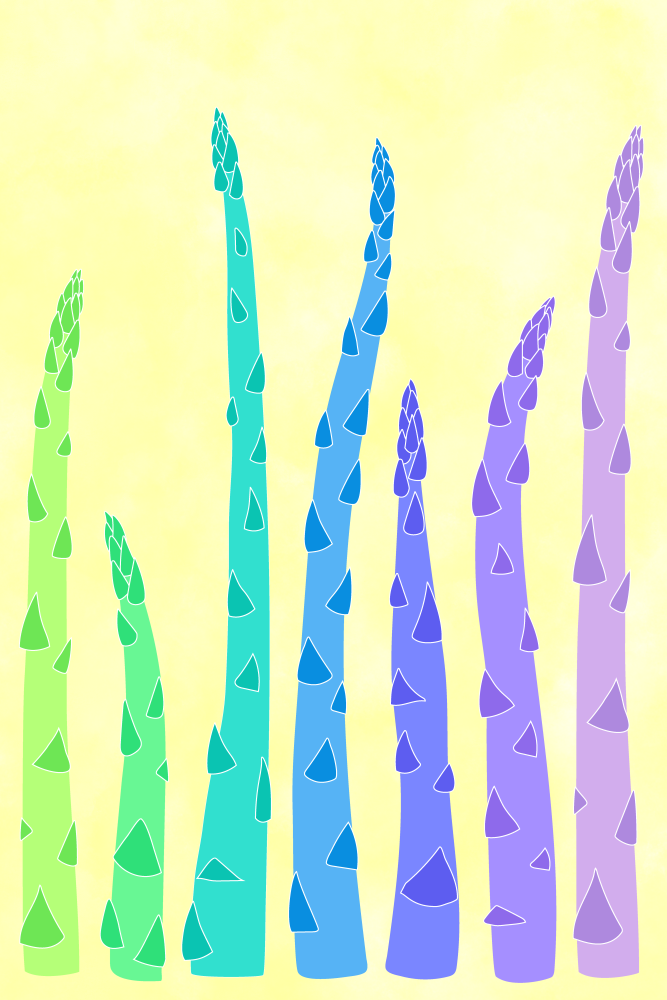 Asparagus is rich in prebiotics, a type of carbohydrate that supports our good gut bacteria and may help improve blood cholesterol and blood sugar control.
Looking for more health supportive and wellness content? Check out GP Embrace
Each month, our Great Performances menus feature seasonal ingredients. It's our way of celebrating the earth and bringing our special touch to every menu.
This month, we're celebrating eggs! A symbol of new life and often brightly decorated for Easter, we love eggs for their versatility and as a source of protein that's also rich in vitamins and minerals.
By Shaquay Peacock, Venue Chef
Serves 4-6
Ingredients
3 bunches asparagus, bottoms removed, chopped

1 medium onion, diced

4 cloves garlic, minced

2 stalks celery, chopped

1 teaspoon fresh thyme leaves

2 tablespoons olive oil

3 cups baby spinach

1 ½ -2 quarts vegetable stock

1 cup heavy cream

1 tablespoon white truffle oil (plus more for garnish)

Salt and pepper
Procedure 
In a large stockpot on medium heat add olive oil, onion, garlic and celery. Sauté for 3 minutes or until onions and garlic appear translucent.

Add asparagus and thyme and continue to cook for 5 minutes, stirring occasionally.

Pour in vegetable stock and season with salt and pepper. Cook uncovered on a medium-low simmer for 20 minutes or until all vegetables are tender.

Once vegetables are tender, add cream, spinach and truffle oil. Remove from heat and blend using an immersion blender until smooth.

Adjust seasoning and divide into bowls, drizzle with oil, and serve hot.